Throughout high school, I explored a bunch of different career possibilities.
At first I wanted to be an author and write young adult novels, but it was obviously a very unreliable career path.
Next I wanted to be a graphic designer, but I wasn't that great of an artist or Photoshop user.
I also wanted to be a journalist, but I was only good at creative writing.
At last, I stumbled upon my ultimate career dream: a film editor.
Be sure to also follow me on Instagram and TikTok – I share a lot more content on those platforms that don't make it to the blog!
If you're looking for more university tips, you might enjoy these posts:
---
Figuring out my dream career
I'd always had a fascination with video editing.
I taught myself how to use Sony Vegas Pro and Final Cut Pro as a kid, and I even did high school co-op at Rogers TV as a video editor using Avid Media Composer.
I wanted to work as an editor in Hollywood, or possibly Vancouver (Hollywood North) because I wanted to support the Canadian film industry.
---
Getting into my dream university program
Five years ago, Ryerson University became my dream school.
To my disappointment, I didn't get into my first choice of Film Studies at Ryerson.
But, I did get into my second choice, Radio and Television (now called Media Production).
First year was great – I learned a lot of brand new skills and enjoyed every second of it.
It was everything I expected to get out of RTA and more.
Second year was fun as well.
Somehow, once I got into third year, I lost my passion for editing and film production.
---
How I lost interest in my university major
The thing about RTA is that you're limited to the courses that are being offered.
In fall semester of third year, 4 out of 5 of my courses were for my English (mandatory for my program) and Film Studies minors, which made me miserable about school.
My goal wasn't to be an English major or to be an expert in the history of film.
My goal was to learn how to make cool things and share them with the world.
In an effort to change things up for winter semester, I picked courses related to children's programming and gaming to see if I was interested in those industries.
I wrote my own version of a BoJack Horseman episode and created a Drake-themed computer game.
I also took EFP (electronic field production) in an attempt to rekindle my love for production.
Unfortunately, all of this has just reminded me that I have lost interest in what I believed for so long would be my future.
I'm enjoying what I'm learning, but none of it is anything I would want to do in the long-term.
---
Exploring my new interests
Over the past half year, my interests have been gearing towards digital media.
I've been working in digital media (professionally and personally) for over a year and everything I've learned, I've learned on my own or from my employers.
You don't really need to go to school to learn how to create online content or use social media.
---
Is it normal to lose interest in your degree?
Several people Adam has interviewed for Students of Ryerson have said they've lost interest in their programs as well.
I think Ryerson's Media Production is an excellent program and you really do learn a lot, but it's not related to what I want to do in my future anymore.
It terrifies me that I don't know what I want to do when I graduate, but I have confidence that I'll figure it out.
---
What do I do if I've lost interest in my major?
For anyone in the same position, I think the best thing to do is power through it and have your degree as a backup.
Especially if you've already put in 3 years like I have, you might as well complete it so you'll at least have a degree to fall back on.
I may have lost interest in my major, but I figured out what my interests are for now.
It's impossible for most people to figure out what they want to do for the rest of their lives at 22 years old.
Whatever you decide to do, know that most things in life don't have to stay permanent and you can change what you want to do even 10 years from now.
---
If you went to post-secondary school, did you lose interest in your university major at any point? How did you deal with it? Let me know on Twitter or Instagram!
If you're looking for more university tips, you might enjoy these posts: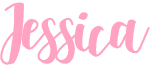 ---