Tobermory has been on my bucket list for a long time, and we finally spent a weekend in the Bruce Peninsula.
We explored Owen Sound, Sauble Beach, and Tobermory for the first time, and we couldn't believe how clear and how blue the water was in the area!
Bruce Peninsula is probably one of the most beautiful places in all of Ontario, and it's definitely worth adding to your bucket list.
Here's my guide on how to spend a weekend in Bruce Peninsula National Park, including cool sights to see and things to do!
Be sure to also follow me on Instagram and TikTok – I share a lot more content on those platforms that don't make it to the blog!
---
Day 1: Owen Sound
While you can drive straight to Tobermory, there are some cool stops along the way from Toronto.
Plus, it's a pretty long drive, so you can break up the drive over multiple days if you'd like.
Inglis Falls Conservation Area
Our first stop from Toronto was the Inglis Falls Conservation Area, a neat spot to take a picnic break.
Inglis Falls is one of 3 waterfalls surrounding the city of Owen Sound, and it's also the largest and most popular one.
LOCATION: Georgian Bluffs, ON | Website
---
Sauble Beach
Next up, we paid a visit to Sauble Beach, which is very popular for their retro and super Instagrammable sign.
The water is extremely clear, and it's really nice to swim in!
LOCATION: Sauble Beach, ON | Website
---
Stay overnight in Owen Sound
We stayed overnight in Owen Sound, which is an hour and a half drive from Tobermory.
There were quite a few good Airbnb options that were fairly-priced!
---
Day 2: Tobermory
We spent day two of our weekend trip in the Bruce Peninsula exploring Tobermory.
We opted not to visit Flowerpot Island this time, but the glass bottom boat cruise looks really cool!
There are over 20 shipwrecks in the area, which you can see if you take the glass bottom boat cruise.
Lions Head Provincial Park
Lion's Head Provincial Park is famous for its ancient potholes.
If you're up for a day hike, you can do the 18 kilometre Lion's Head Lookout trail.
We just hiked a part of it because we still had other things planned for the day!
LOCATION: Lion's Head, ON | Website
---
Lion's Head Lighthouse
The first Lion's Head Lighthouse was built in the early 1900s, and it's been rebuilt several times due to the crazy weather conditions of the Georgian Bay.
You can't go inside the lighthouse, but it's still cool to see from the outside!
Plus, you can do some swimming around it as well.
LOCATION: 1 Bruin St, Lion's Head, ON | Website
---
Lunch at Shipwreck Lee's
Shipwreck Lee's is a popular fish & chip restaurant in Tobermory that's definitely worth visiting.
The servers even wear pirate hats, which makes it all the more fun!
LOCATION: 2 Bay St, Tobermory, ON | Website
---
Fathom Five National Marine Park
Fathom Five is a neat national marine park filled with ancient rock formations and forested cliffs.
If you enjoy hiking, you can get some incredible views of Tobermory from the park!
LOCATION: 121 Chi sin tib dek Rd, Tobermory, ON | Website
---
Tobermory Grotto
Okay, so the main attraction people come to Tobermory for is the Tobermory Grotto.
You have to reserve parking tickets online ahead of time (around ~$20), and there are a limited number of spaces.
They only allow you to go in at the designated time on your ticket – we couldn't get in an hour early.
Unfortunately, as soon as it was our time slot, a really bad thunderstorm came pouring down, so we ended up just leaving and doing the 4 hour drive back to Toronto in the rain.
LOCATION: Bruce Trail, Tobermory, ON | Website
---
Where to stay in Bruce Peninsula National Park
---
Airbnb
I typically use Airbnb when I'm traveling on a budget, and I have a separate blog post all about how to find the best Airbnbs!
There are plenty of affordable Airbnb options available from Owen Sound to Lion's Head in Bruce Pensinula.
Hotels
There are a lot of hotels around the main Tobermory area, and even some Airbnbs.
However, they're pretty expensive, so it's up to you if you'd rather splurge on either accommodations or activities, or if you want to go all out!
---
Tobermory is absolutely stunning, and we'll definitely have to come back someday to actually see the Grotto.
Have you been to Bruce Peninsula National Park? How would you spend a weekend there? Let me know on Twitter or Instagram!
If you're looking for more weekend road trip ideas in Ontario, here are some other posts to give you some inspiration:
Be sure to keep up with me on Instagram, TikTok, Twitter, Facebook, and Pinterest if you aren't already!
Feel free to subscribe to my weekly newsletter to get my blog posts delivered straight to your inbox.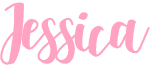 ---
Like this post? Pin it for later!