Planning a weekend getaway in Niagara Falls during the fall season?
Niagara Falls may be more well known as a summer destination, but it's actually a great place to visit year-round.
Being from Toronto, I've been to Niagara Falls plenty of times, but only during the summer.
I had the chance to visit during the fall for the first time and it was an absolute dream!
From the incredible fall foliage, to the milder weather, to the smaller crowds, Niagara Falls is a great spot for a weekend road trip getaway.
Here's your ultimate 2 day itinerary to Niagara Falls, Ontario!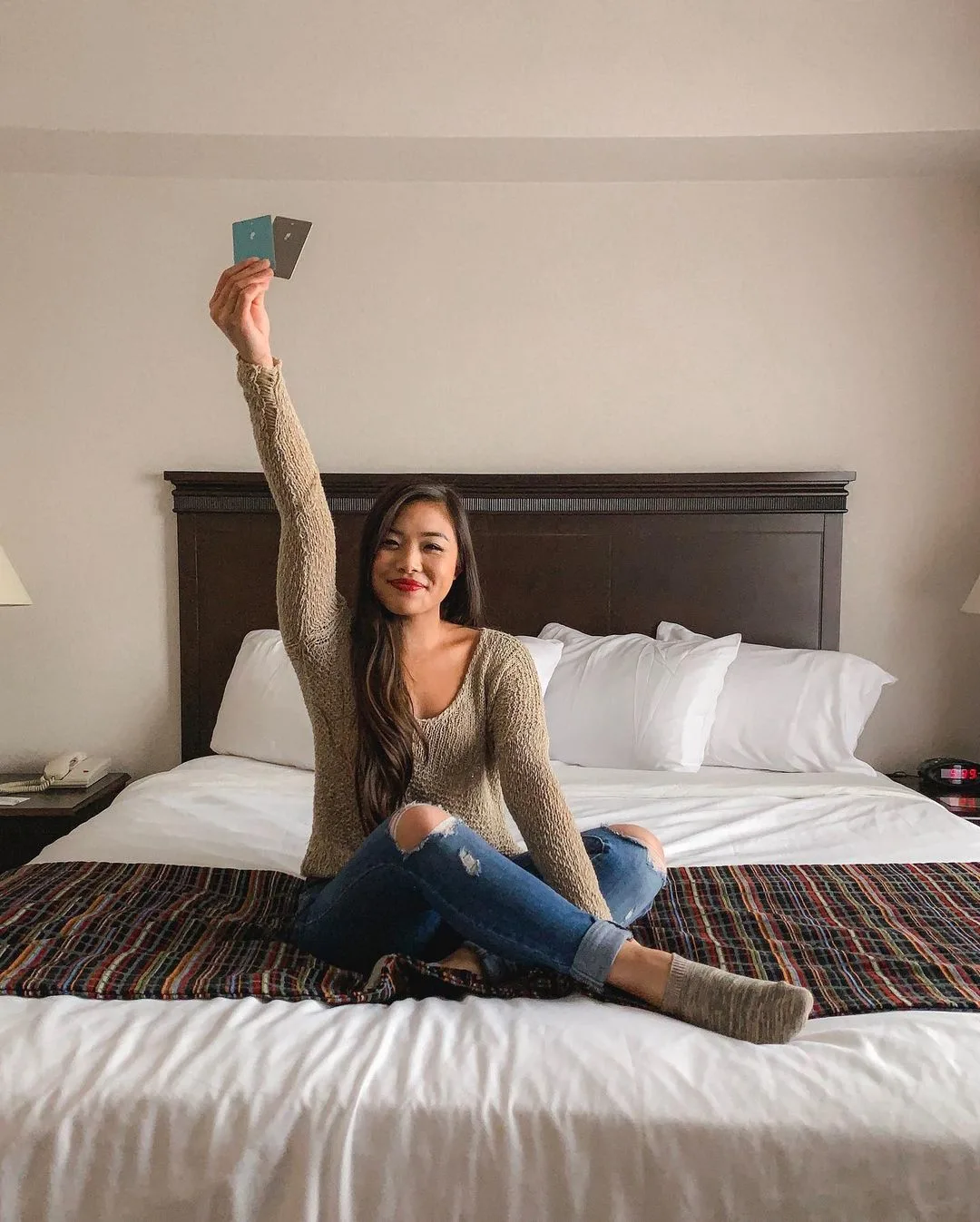 If you do decide you want to stay overnight, book a stay at one of the best hotels in Niagara Falls:
Country Inn & Suites by Radisson: a cozy 3-star hotel located around the corner from Clifton Hill, perfect for families and couples, with free breakfast, an indoor pool, and a gym.
Radisson Hotel & Suites Fallsview: a modern 3-star hotel located right by the Falls, with some rooms facing the Falls, as well as an indoor pool and fitness centre.
Four Points by Sheraton Niagara Falls Fallsview: a contemporary 4-star hotel located right by the Falls, with some rooms facing the Falls. Also connected to a shopping centre, multiple restaurants, and an indoor pool.
Plan your Niagara Falls trip
If you're planning a trip to the Niagara Region, you might enjoy these posts as well:
If you're coming from Toronto, you might want to check out this Toronto to Niagara Falls day tour by bus – it includes wine tasting, scenic photo stops, and free time to explore on your own!
If you'll already be in Niagara Falls, this fun half-day wine tasting tour by bus takes you to 2 to 4 Niagara-on-the-Lake wineries, depending on the option you choose.
Though it is a little pricy, it is totally worth doing a scenic helicopter tour over Niagara Falls, especially if you're looking to treat someone.
If you prefer something more adventurous, ziplining over the Niagara River Gorge is pretty epic!
---
Getting to and around Niagara Falls
---
So, is it better to drive or public transit to Niagara Falls?
Whether you'll want to drive or take public transit honestly depends on what kind of trip you're looking to have during your weekend getaway in Niagara Falls.
If you're looking to stay in the main Clifton Hill/Horseshoe Falls area, you're fine just taking GO Transit.
The main attractions won't be more than 20 minutes walking distance from each other, and you can even take the WEGO Bus to all the popular attractions.
If you're interested in exploring wineries at Niagara-on-the-Lake or exploring the various trails along the Niagara Gorge, you might prefer to drive instead.
Drive to Niagara Falls
I personally think the best way to get to and around Niagara Falls is by car – it's about an hour and a half drive one-way with regular traffic.
Take the Gardiner Expressway west, then take the Queen Elizabeth Way all the way to Niagara Falls.
If you travel on a weekend or during the day, expect to find yourself in quite a bit of traffic on the way there – or try to leave as early as possible for your weekend trip!
Public transit to Niagara Falls
If you don't want the hassle of having to bring your car around Niagara Falls, you can easily take GO Transit.
GO Transit to Niagara Falls
Traveling from Toronto to Niagara Falls via GO Transit is pretty simple, but expect to spend at least 4 hours roundtrip just commuting.
From Union Station, take the Lakeshore West train and get off at Burlington Station.
Take a short walk to the bus terminal and take the 12 bus to Niagara Falls.
Be sure to take the express bus – it'll save you so much time.
The commute costs about $16-18 per person one-way, and kids 12 and under ride for free.
How to get around Niagara Falls without a car
There's a bus system in Niagara Falls that takes you to all the main tourist attractions called the WEGO, and it only costs $7.50 for a 24-hour pass and $12 for a 48-hour pass.
I'd definitely recommend the bus pass if you don't have a car and plan on staying overnight, as not all attractions in Niagara Falls are walkable!
The bus stops at a bunch of popular hotels as well, which makes it easy to get back after a long day.
---
Weekend itinerary in Niagara Falls
---
Saturday
Your weekend in Niagara Falls isn't complete without a visit to the marvellous Clifton Hill – there's so much to do along this fun little street!
You could spend all day here, or even just a few hours, depending on how late you arrive in Niagara Falls.
You can check out all the carnival attractions, ride the Niagara SkyWheel, and ride around the Niagara Speedway Go Karts.
There's also a ton of food spots and cool souvenir shops, like the Hershey and Coca Cola stores.
If you're craving something sweet, grab a cone of Instagrammable soft serve at Sweet Jesus, one of the best Toronto ice cream spots!
---
The Works is one of my fave burger chains here in Ontario, and they've got a location near Clifton Hill.
They have like a million different options for burgers, and you can customize everything from the bun to the patty.
I personally usually grab whatever the special is for that season, and this time it happened to be the Jurassic Pork BBQ Bacon (with deep fried bacon!)
If I want to be somewhat ~healthy~ I usually get the Hipster, which features caramelized onions, avocado, and havarti cheese.
The burgers come with your choice of side, and I always go for the spicy die cut chips.
For appetizers, definitely grab the Wrecking Balls (bacon-wrapped cheddar tater tots with bacon garlic aioli and bacon sticks).
If you don't grab the Wrecking Balls, still ask for the amazing bacon garlic aioli for your chips!
I've also got a blog post all about the best restaurants in Niagara Falls if you're looking for more great spots to eat!
LOCATION: 5717 Victoria Ave, Niagara Falls, ON
---
Watch the fireworks over the Falls
Fireworks happen every weekend (Friday through Sunday) and on holidays over Niagara Falls at 10 PM each night.
I had no idea that fireworks were a regular thing at Niagara Falls, and I unfortunately didn't get to see them during my trip.
You should definitely make time to see the fireworks during your weekend trip in Niagara Falls – I'm sure they're absolutely incredible to see in person!
---
Sunday
If there's anywhere you're going to do a scenic helicopter ride, why not Niagara Falls?
You get to fly over the Niagara Falls and capture its beauty at every angle from above.
Horseshoe Falls actually has the largest flow of water in the world, rushing down at 750,000 gallons per second!
I'd definitely recommend going bright and early in the morning, because the lines get long pretty quickly, even during the fall season.
Also wear warmer layers, because the wind from the helicopter can get pretty chilly.
Though it is a little pricy, it is totally worth doing the helicopter tour over Niagara Falls, especially if you're looking to treat someone.
LOCATION: 3731 Victoria Ave, Niagara Falls, ON
---
Probably my favourite experience in Niagara Falls is the Hornblower Niagara Cruises.
You get to ride a boat straight up to both Bridal Veil Falls and Horseshoe Falls and (literally) soak up their incredibleness!
When I last did the cruise on a day trip to Niagara Falls, I had no idea what to expect and my makeup got completely ruined!
This time, I went downstairs to the safe zone after quickly taking all my photos, and only my sneakers got wet.
For an additional $3, you can also ride the Hornblower Niagara Funicular down to the boarding area, and get a great view of the falls.
The Funicular is solar powered, which is really cool!
LOCATION: 5920 Niagara Pkwy, Niagara Falls, ON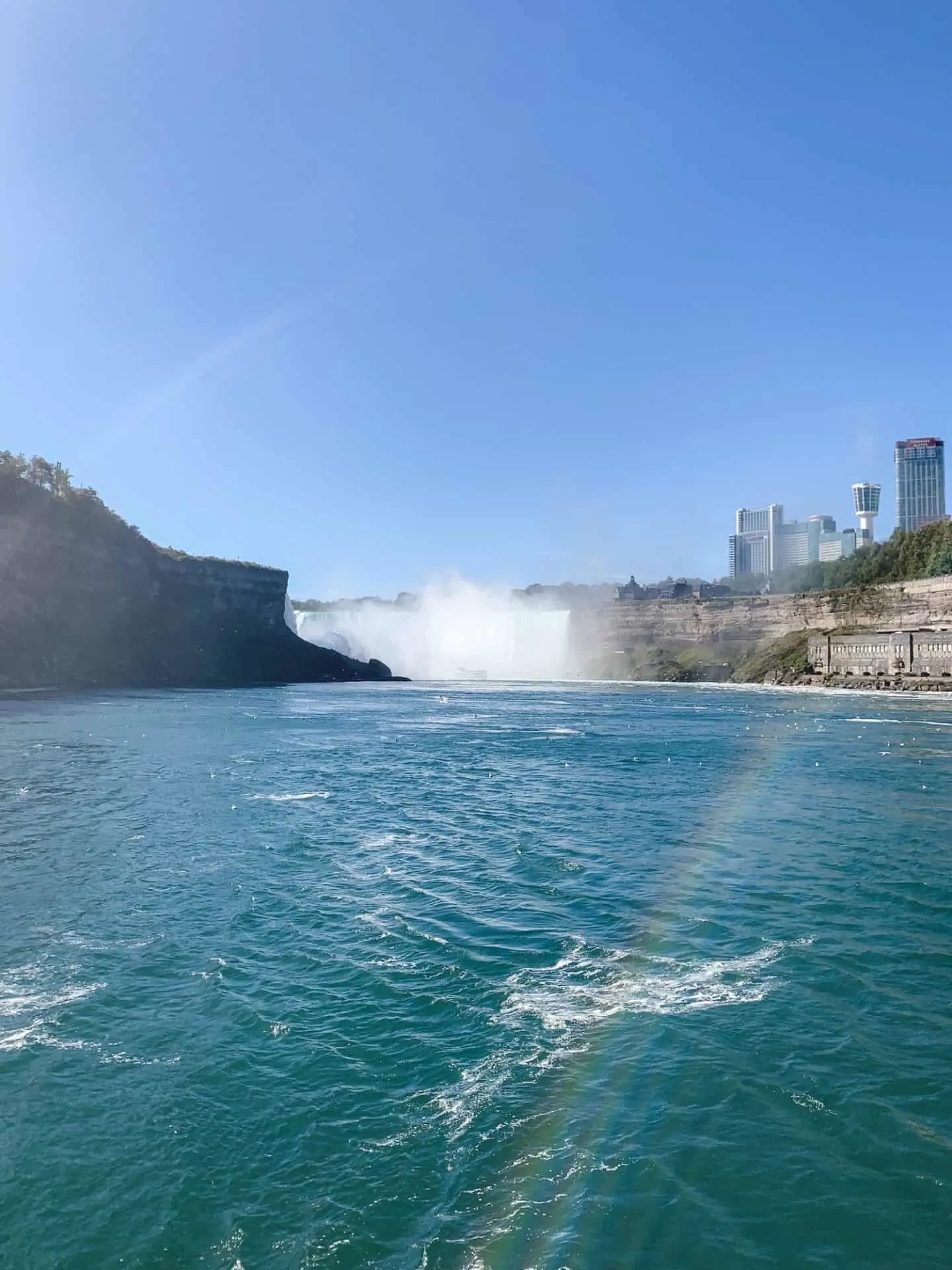 ---
The Table Rock House Restaurant is located right by the Horseshoe Falls, so definitely try to reserve a seat by the windows to get a great view.
If you come for dinner, you can enjoy the falls illuminated in all the pretty colours.
Table Rock is Feast On certified, which means they use mainly locally sourced ingredients on their menus – something I always admire from restaurants!
I got the Grilled Canadian 8 OZ AAA Striploin Steak and it was excellent.
I didn't notice the wine pairing options before ordering my Riesling, but as someone who isn't much of a wine connoisseur, it paired fantastically.
The restaurant is also in the same building as Journey Behind the Falls, so it's a great spot to grab a meal before or after!
LOCATION: 6650 Niagara Pkwy, Niagara Falls, ON
---
While the Journey Behind the Falls is cool, it can totally be skipped if you're on a budget or tight on time.
It's basically some 130-year-old tunnels that allow you to see the falls from behind, and you have to take an elevator to get down to them.
There's a main viewing area as well as two viewing portals, and you can pretty much get as wet as you want to.
I've seen some pretty cool silhouette photos taken here, but it was pretty crowded when we came!
LOCATION: 6650 Niagara Pkwy, Niagara Falls, ON
---
Go to the Horseshoe Falls viewpoint
Even if you've seen Horseshoe Falls at every angle already, seeing it at the main viewpoint is just as cool.
It's always free to visit, but prepare to get soaked if you walk too close to the gate!
This photo was actually taken at a restaurant near the viewpoint – we came across it when we went to use the bathroom 😛
---
If you're up for a little wine tasting, head nearby to Niagara-on-the-Lake and hit up some local wineries.
Not only is the Peller Estates property insanely beautiful – the wines are fantastic as well.
They also have a restaurant on-site, where you can enjoy their wines with your meal.
We did a tour of the winery, and got to sample 4 different wines both in the gardens and in the cellar.
My favourite part of the tour was probably the 10 Below Icewine Lounge, where we sipped on sweet, sweet ice wine on ice sculpted seats in a room filled with ice!
There are tons of amazing wineries in Niagara-on-the-Lake, but we were only able to visit one because we were short on time.
Stratus Vineyards also makes a great ice wine, and Trius is a very pink, very Instagram-worthy winery!
LOCATION: 290 John St E, Niagara-on-the-Lake, ON
---
The Keg is a classic Canadian steakhouse chain, and it's probably one of the best places in Canada to get a good steak.
My family and I love coming here for special occasions.
I typically get the Filet Mignon, but I tried the Steak & Frites this time and it was amazing.
I'm rarely disappointed by The Keg – they've always got delicious options.
If you're looking to grab appetizers as well, try the Escargot, Scallops & Bacon, or the Baked Brie (the red pepper jelly is awesome).
LOCATION: 5950 Victoria Ave, Niagara Falls, ON
---
So that's how to spend the perfect weekend in Niagara Falls during the fall!
Whether you're looking to adventure around the falls or walk along some trails, there are tons of things to do during the autumn season in Niagara Falls.
Next on my bucket list is visiting Niagara Falls during the winter for their Winter of Lights festival, where the entire stretch along Horseshoe Falls is illuminated in festive lights. One day!
Have you been to Niagara Falls before? What would you add to a weekend Niagara Falls itinerary? Let me know on Twitter or Instagram!
If you're planning a trip to the Niagara Region, you might enjoy these posts as well:
If you're looking for more weekend road trip ideas in Ontario, here are some other posts to give you some inspiration: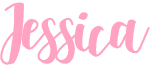 ---