Having the right Instagram accessories is essential to keeping your feed on check.
It ain't always as easy as pointing your iPhone camera and snapping a photo of a scene.
Okay, maybe sometimes it is.
But 99% of the time, so much more goes behind taking the perfect Instagram photo!
There's everything from lighting, to props, to composition.
Considering the fact that most people briefly (or barely) glance at a photo before scrolling past it, you really have to capture their attention with great photos!
Of course, you can't take great Instagram photos without having the proper accessories.
Whether you're a content creator/influencer or just someone looking to have a nice feed, here are just a few essential props and accessories that'll help you to improve your Instagram game!
---
The best Instagram accessories
---
1. A good quality camera and lens
Looking for a good quality camera to take Instagram photos?
Honestly, nowadays, smartphone cameras are good enough for taking high-quality Instagram photos.
Smartphones
Many Instagram influencers shoot photos exclusively with iPhone – it looks a lot more relatable than a professional DSLR photo!
Personally, I like the look of more relaxed shots, so I use my iPhone XS Max to take most of my Instagram photos.
DSLRs
The Canon G7x produces similar photos to smartphones, but the quality is a bit smoother, especially for nighttime photos.
It's mainly for vlogging, but it does take great photos if you want something a little better than an iPhone!
However, if I want that high-quality, more professional look, I'll use my Canon T6i with my 50mm 1.4 lens.
If you're into the look of more professional photos, the Canon T7i is a great starter camera for beginner photographers.
A similar yet cheaper option to the 50mm 1.4 lens is the 50mm 1.8 lens, which is less than half the price.
If you want to invest in a more professional camera, both the Canon 5D Mark IV and Sony A7 III are amazing.
It all depends on what you're comfortable with using and the type of shot you're looking for!
---
For y'all who don't have Instagram husbands or people to help you take photos, a tripod will save your life.
A tripod is probably the most essential of all Instagram accessories because you'll use it all the time if you're always taking photos for the 'Gram.
There are days where I literally go out with my camera and tripod and shoot photos of myself in public, and there ain't no shame in that.
AmazonBasics has a great tripod at a cheap price, but it is a little embarrassing to carry out in public.
Gorillapods are great alternatives if you don't want to carry a heavy tripod around, and they work as stabilizers for IGTV videos.
You can also wrap the Gorillapod around things like door handles and trees, which can come in handy sometimes!
If you also shoot using your iPhone, you can use a phone adapter for your tripod.
If you don't have a camera and only shoot using your iPhone, you're better off buying a phone tripod.
It's a lot cheaper, and you can easily just grab it and go without having to really adjust anything.
---
3. Smartphone gimbal
If you're someone who creates a lot of video content on your phone for Instagram, it might be nice to have a smartphone gimbal.
A gimbal allows you to create smooth videos while moving around – no more shaky iPhone videos!
You can also use it to create smooth, shake-free vlogs.
---
Being able to control your camera with a wireless remote makes life so much easier.
I typically use the Canon app on my phone as a remote for my DSLR camera, which is called Camera Connect.
However, you can grab an actual camera remote if you prefer.
I like the app because I can preview how the photo will look on the screen, rather than not being able to see the shot until after taking the photo.
If you use your iPhone to take photos, there are wireless remotes for phones as well.
---
Especially during the wintertime, it can be hard to take photos during darker hours.
My iPhone selfie case from LuMee is super helpful for taking higher quality photos in darker locations.
The case I have lights up on either side and you can dim the lights, and it's basically now my portable lighting kit!
You can use the light up selfie case to take actual selfies, or you can snap a well-lit food shot and make your followers drool.
---
If you take a lot of selfies or video content where you're sitting down and talking to the camera, a ring light is essential.
While natural light is great for photos, it ain't so friendly for videos because it isn't consistent.
With a ring light, you can shoot your IGTV videos at any time of day, and your lighting will stay consistent the entire time.
If you're a makeup or beauty blogger, a ring light will help you look flawless!
I use this ring light set from Amazon, which comes with a ring light, tripod stand, phone holder, and selfie remote.
It has three different lighting temperatures, and it allows you to increase or decrease the brightness of each setting.
It does tend to overheat and shut off if you leave it on for too long, so turn it off between takes.
---
No need for camera equipment if you have a great quality smartphone.
Just invest in a phone lens attachment instead!
They're much cheaper and easier to use on your phone than your camera.
I had an obsession with iPhone fisheye lenses back in the day (#tbt to old school Instagram), and tbh I still think they're cool.
You can get all kinds of different phone lens attachments, whether you're into wide angle shots or macro shots.
---
Not everyone has access to glamorous marble tables or elegant wooden surfaces.
Bristol boards or contact paper are your best friends when it comes to taking amazing flat lay photos for Instagram!
Keep a stockpile of different kinds of backgrounds so you can switch it up every now and then.
Make it interesting, y'all!
A plain white Bristol board is also helpful for covering up reflections on surfaces.
---
9. Studio photography backdrops
If you're taking Instagram photos at home, then studio photography backdrops are super useful.
Whether you're shooting a recipe video or taking outfit detail shots, backdrops can make it a lot easier to shoot content for Instagram.
You can even get printed photography backdrops that mimic brick walls and hardwood floors!
The best lighting for photography is natural lighting, so face a window and get snapping away.
If you're on a budget, then a simple flat bed sheet also works as a great backdrop 😉
---
10. Letterboard
A letterboard is always great for Instagram photos – it's aesthetically pleasing, and you can always change up the quotes you put on it!
Cinema box signs also look great in Instagram photos.
---
The best Instagram accessories to invest in:
Camera and lens
Tripod
Smartphone gimbal
Remote
Light up selfie case
Ring light
Phone lens attachment
Bristol boards or contact paper
Studio backdrops
Whether you take photos for Instagram as a professional or just do it for fun, having the right accessories will help you achieve the perfect Instagram feed.
Do you use any of these Instagram accessories? What's the number one prop or accessory you'd recommend to improve your Instagram game? Let me know on Twitter or Instagram!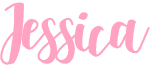 ---