Searching for the best glamping spots in Ontario for the perfect weekend getaway with your friends or S/O?
Glamping (AKA glamorous camping) is the perfect way to enjoy the outdoors for my fellow homies who don't totally love the outdoors.
Sleeping on the floor? No thanks. Bugs? Ew.
With these glamping spots in Ontario, you don't need to sacrifice comfort, and you can actually enjoy being in ~nature~.
You'll find a lot of cute glamping sites housed in things like treehouses, yurts, and other fun and unique structures!
Here are some of the best glamping spots to visit in Ontario, whether you're looking for a romantic getaway near Toronto or a fun weekend trip with your friends!
Be sure to also follow me on Instagram and TikTok – I share a lot more content on those platforms that don't make it to the blog!
---
Best glamping spots in Ontario
---
Located near beautiful Black Lake in Haliburton is Camp Adelaide, where you can choose between a variety of glamping tents, cottages, or domes.
The bubble domes are sorta like clear igloos, and they offer up gorgeous panoramic views from the inside!
They've got a heated blanket and heaters in the winter and an AC in the summer, so you can glamp year-round.
They also have geodesic domes, which are similar but with windows instead, and you can choose between pretty lake views or forest views.
Only the bubble domes have private washrooms though!
You can find Camp Adelaide in Haliburton, which is about an hour and a half north of Peterborough.
LOCATION: 15372 ON-118, Haliburton, ON
---
Sleep under the stars in one of Four Corners Algonquin's bubble tents.
They've also got safari tents, pole tents, and tiny homes you can stay in instead!
A really nice perk as well: if you book a stay at any of their accommodations, you get a free Algonquin Park Day Pass!
I love that they're committed to eco-friendly and net-zero energy practices, and they use solar energy to power a lot of things on-site.
LOCATION: 29924 ON-60, Whitney, ON
---
Live out your childhood dreams by staying in this luxurious off-grid treehouse in Minden Hills, located northeast of Kawartha Lakes.
The Baltic was built using sustainable and natural materials, and they even took care to support the health and continuing growth of the tree.
The treehouse interior is super minimal and aesthetically-pleasing, and there are windows on all sides for you to fully enjoy being in the forest!
---
Stay in the luxurious glamping tent of your Instagram dreams at The Northridge Inn.
All of their glamping tent suites are beautifully decorated, and they all feature panoramic views of Lake Bernard, which is the world's largest fresh water lake without an island!
If you're looking for an even more unique accommodation, stay in their newly-renovated 1971 vintage Airstream with a fully-functioning washroom and private outdoor shower!
They're located just an hour outside of Algonquin Provincial Park, one of the most beautiful wilderness areas in Ontario.
LOCATION: 712 S Lake Bernard Rd, Sundridge, ON
---
Escape into the Canadian wilderness at the secluded paradise of Whispering Springs.
Guests can choose to stay in safari tents or treetop tents, all of which have their own in-tent washrooms, except the mini safari tents, which have access to shared washrooms.
You can also opt to stay in one of their cabins if you're not ready to do the full-on glamping experience!
They also host getaway and yoga retreats at the property, perfect if you're looking to get some much-needed rest and rejuvenation.
You can find Grafton about an hour and a half east of Toronto!
LOCATION: 141 Mercer Ln, Grafton, ON
---
Take a trip over to the gorgeous Prince Edward County, where you can stay at the chic Fronterra Farm, which is all about agrotourism.
Their luxury prospector tents come outfitted with a king bed, private outdoor kitchen, and ensuite bathroom.
You can source veggies from their vegetable gardens and organic eggs from their chicken coop to cook your own meals!
They even have their own organic craft brewery, and they grow their own hops and barley at their waterfront heritage farm.
If you're in the mood to get your hands a little dirty, take part in their farm-to-plate workshops, where you can learn all about food production, preparation, and preservation.
You'll get to make and take home your own farm-made jams or smoked fish!
They only open from June through October, with a minimum booking of 2 nights.
LOCATION: 240 County Rd 27, Consecon, ON
---
Searching for the perfect getaway from Toronto that's less than an hour's drive away?
Alabaster Acres offers up luxurious glamping in three rustic-chic tents, which are heated during the winter.
Washroom facilities are shared, and include an outdoor shower and antique clawfoot bathtub.
During the winter months, they have probably the cutest outhouses you've ever seen for each tent, fitted with a toilet and shower.
You'll also get to meet some friendly farm animals during your stay!
Unlike a lot of glamping spots in Ontario, they're family-friendly, and they also allow up to two well-behaved pets!
LOCATION: 18692 Hurontario St, Caledon Village, ON
---
This waterfront resort features prospector wall tents fitted with handcrafted, rustic wood furniture.
You can choose between a few different tent options, with either two single beds or one queen bed.
They even have complimentary kayaks, canoes, and stand-up paddle boards you can use during the summer months!
They also donate 1% of their gross revenue to environmental charities, which is really awesome.
Parry Sound is located about two and a half hours north of Toronto, so be sure to download your fave podcasts to listen to along the drive!
LOCATION: 6 Harmony Lane, Parry Sound, ON
---
Experience pod living at Long Point Eco-Adventures, a glamping and adventure resort in Turkey Point that's open from spring through fall.
Their pods offer the perfect tiny house living experience, and you can choose between deluxe or elite (which comes with a shower and half-bath inside!)
They also have canvas-style glamping tents if pod living ain't for you.
They've got a lot of fun activities you can do on-site, including visiting an observatory tower, zip-line course, and axe-throwing pits!
There are plenty of hiking and biking trails you can explore as well, and they even offer kayaking and paddle-boarding excursions.
You can find Long Point Eco-Adventures in Turkey Point, which is located an hour and 15 minute drive southwest of Hamilton!
LOCATION: 1730 Front Rd, St. Williams, ON
---
If you're looking for a really unique glamping experience, why not stay in a tipi?
Tipi Adventure has three large tipis that can fit up to 10 guests in each!
Each tipi gets their own washroom, shower (only in the summer), and BBQ, and there's a shared kitchen for everyone.
LOCATION: 1325 Beatrice Townline Rd, Bracebridge, ON
---
Best glamping spots in Ontario:
Camp Adelaide
Four Corners Algonquin
The Baltic – Fort Treehouse
The Northridge Inn & Resort
Whispering Springs
Fronterra Farm Camp & Brewery
Alabaster Acres
Harmony Outdoor Inn
Long Point Eco-Adventures
Tipi Adventure
These were some of the best spots to go glamping in Ontario!
Ontario is a beautiful province full of so much greenery and lush forests, and you'll find plenty of gorgeous destinations near Toronto for your glamping getaway.
Keep in mind that some places will require you to bring your own bedding and some don't allow children or pets, so be sure to read the details before booking.
A lot of these places are off-grid as well, so you might have to use composting toilets or use shared kitchen and bathroom facilities!
Luckily, most of them still have wifi or cell service.
Have you gone glamping in Ontario? What are some other great glamping destinations near Toronto? Let me know on Twitter or Instagram!
Be sure to keep up with me on Instagram, TikTok, Twitter, Facebook, and Pinterest if you aren't already!
Feel free to subscribe to my weekly newsletter to get my blog posts delivered straight to your inbox.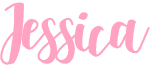 ---
Like this post? Pin it for later!