If you're looking for uniquely Toronto holiday gifts for the Torontonian in your life, I've got plenty of ideas in this Toronto gift guide.
I may be biased as someone born-and-raised here, but I think Toronto is the best city in the world.
And if you know someone who loves Toronto just as much, they'll definitely appreciate these unique and fun holiday gifts that are on-theme with Toronto!
Here's my gift guide featuring some of the best and most fun Toronto-themed gifts.
Be sure to also follow me on Instagram and TikTok – I share a lot more content on those platforms that don't make it to the blog!
More holiday gift ideas
If you're looking for more holiday tips, you might enjoy these posts:
---
Toronto-themed gift guide
---

I've never really cared for having art at home, but I've been really into it since moving into our new place.
And what better way to represent home than with a Toronto-themed print?!
There are tons of different Toronto prints from all kinds of talented artists on Etsy, and here are some of my faves:

You can even find prints specific to different neighbourhoods in Toronto, whether your Torontonian lives in the West End or the East End (this Beaches print is great too)!
---

There are plenty of hilarious and fun Toronto-themed novelty items out there, especially on Etsy!
This Toronto-themed sticker sheet is perfect for anyone who uses notebooks or journals.
This mug with a raccoon chillin' in a City of Toronto garbage bin is just amazing, and this TTC beer mug is really cute too!
---
Toronto sports team merch
For the sports lover in your life, grab them some official or unofficial merch from their favourite Toronto sports team.
Whether they're fans of the Leafs, Raptors, or Blue Jays, there's plenty of merch out there you can shop for the Toronto sports fan in your life.
You can find plenty of wearable sports merch at Sportchek or on Etsy (support local makers!)
You can even grab merch for the fashionista in your life who just loves reppin' Toronto and doesn't really care all that much for sports (*cough* me).

For the Leafs fan:

For the Raptors fan:

For the Blue Jays fan:
---
We all know Peace Collective for their iconic "home is Toronto" gear, and it's of course a great gift idea for your Toronto lover.
They also have fun Toronto-themed graphic tees now, like this raccoon tee (if you know, you know) and Honest Ed's inspired tee.
I love that their t-shirts are made with 100% cotton!
Another awesome reason to shop their pieces: they support many different local and global charities and organizations, and have donated over $200,000 since 2014!
---
The TTC has official merch? Say whaaat?
Yep, you can get fun TTC-themed items like these subway line socks, this bus mug, and this subway map skateboard.
They even have clothing items, and their retro line is actually pretty cool – this toque and scarf combo are great options for the TTC rider in your life.
I'm sure there won't be as many delays in shipping as there are in the streetcar schedules. *ooh burn*
---
For the little kiddos in your life, this fun picture book is a great Toronto-themed gift idea.
It features a bunch of Toronto locations, including the CN Tower, Ripley's Aquarium, and Canada's Wonderland!
You can get it on Amazon.
---
Got an art lover in your life?
You don't need to get physical items as holiday gifts, and the AGO Annual Pass is a fantastic gift idea that they can make use of over and over!
The pass is $35 for the year, and it gives them access to the entire AGO collection, including special exhibitions.
Also note that everyone aged 25 and under can get a free pass to the AGO, so this is for your 26 and over friends!
---
If your giftee is more into museums than art galleries, then a ROM Membership might be a better fit.
The individual membership is $135 for the year, and it gives them access to all exhibits, including special exhibitions.
There are also discounted membership prices for seniors, non-residents (people living outside of L and M postal codes), students, and families.
The family membership is $195 and includes access for 2 adults and up to 4 children, so it's an excellent gift idea if you're looking for something to gift a whole family!
Another cool thing about the membership is that it includes free general admission to some other museums in Canada, including the Art Gallery of Nova Scotia, Vancouver Art Gallery, and Montreal Museum of Fine Arts!
---
I'm definitely someone who values experiences over material things, and gifting someone a really cool and memorable experience is always a great gift idea.
If you're looking to give someone the experience of a lifetime, dangling off the edge of the CN Tower is way up there.
It's quite pricy with prices starting at $195 per person, so it's definitely a splurge-worthy holiday gift for if you're looking to treat someone special.
Take note that the gift certificates also expire within one year of purchase!
---
When in doubt, a gift card is always an easy and go-to holiday gift idea.
And to make it less boring, grab a gift card to one of the best Toronto restaurants!
Grab a gift card to Miku for the sushi lover or Planta for the vegan in your life.
You can also grab gift cards to local Toronto restaurant groups, which gives your Torontonian more restaurant options:
---
Toronto gift guide:
Toronto print
Novelty items
Toronto sports team merch
Peace Collective gear
TTC merch
Night-Night Toronto picture book
AGO Annual Pass
ROM Membership
EdgeWalk at the CN Tower
Gift card to a Toronto restaurant
Hopefully you found some fun and unique gift ideas in this Toronto gift guide!
Will you be getting any Toronto gifts on this gift guide? What are some other unique Toronto-themed holiday gifts? Let me know on Twitter or Instagram!
More holiday gift ideas
If you're looking for more holiday tips, you might enjoy these posts:
Be sure to keep up with me on Instagram, TikTok, Twitter, Facebook, and Pinterest if you aren't already!
Feel free to subscribe to my weekly newsletter to get my blog posts delivered straight to your inbox.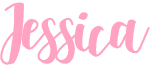 ---
Like this post? Pin it for later!