On the hunt for the best takeout spots in Thornhill to visit?
Thornhill is a community divided between Vaughan and Markham (separated by Yonge Street), and there are plenty of awesome and diverse takeout spots to visit.
Here are some of the best takeout spots to visit in Thornhill, Ontario!
Be sure to also follow me on Instagram and TikTok – I share a lot more content on those platforms that don't make it to the blog!
More things to do in Thornhill
If you're looking for more fun things to do in Thornhill, you might enjoy these posts:
---
Best takeout spots in Thornhill
---
This takeout-style shawarma shop serves up some of the best shawarmas in Thornhill.
You'll find souvlakis, shawarmas, and falafels on the menu, and they've even got burgers and hot dogs!
The interior of their restaurant is quite nice with plenty of seating, and they've even got a cozy fireplace.
LOCATION: 2300 John St, Thornhill, ON
---
You'll find all kinds of delicious Persian sandwiches and burgers at this casual Iranian spot.
If you're looking for something unique to try, you can try their Lamb Brain Sandwich or Lamb Tongue Sandwich, both of which are super popular!
If you're not very adventurous, you can go for their Parsi Signature Burger (made with freshly grounded beef) or Sousis Bandari Sandwich (a popular Iranian street food made with halal veal wieners).
LOCATION: 8199 Yonge St, Thornhill, ON
---
Matty Matheson is the chef behind the wildly popular Maker Pizza, one of the best grab-and-go pizza spots in Toronto.
Choose from a variety of red or white sauce pizzas, including classics like their Siena Margherita or more unique pies like their Return of the Mac (Big Mac-inspired).
Their Thornhill location is just south of Highway 7 & Bathurst, and they've also got 4 other locations downtown!
LOCATION: 8020 Bathurst St Building B, Unit 4B, Thornhill, ON
---
You'll find a wide variety of sweet and savoury crepes at this creperie at Yonge & Steeles.
From their Philly Cheese Crepe to their Greek Passion Crepe (with baklava), they've got plenty of unique crepe options to choose from!
They've also got freshly-pressed Costa Rican sugarcane juices and Brazilian mango smoothies to pair with yo' crepes.
LOCATION: 6983 Yonge St, North York, ON
---
In the mood for some good ol' Korean fried chicken?
Chicko is a fast-casual KFC chain serving up deliciously juicy Korean-style fried chicken.
They import their ingredients (including marinade and sauces) straight from Korea, and you can choose between 6 different flavours:
Original
Yangyeom
Cheese snow
Soy garlic
Buldak
Padak padak
Adam and I actually tried Chicko for the first time in Vancouver, and we absolutely loved it!
We got half and half of the yangyeom and soy garlic flavours, and they were both amaze.
LOCATION: 398 Steeles Ave W, Thornhill, ON
---
Jollibee is a popular Filipino fast food chain known for their delicious fried chicken.
Besides fried chicken, you'll find comfort food dishes like spaghetti, with a Filipino twist!
Be sure to grab some of their iconic Peach Mango Pies for dessert, which are made with real Philippine mangoes!
You can find them at Promenade Mall, and they've even got a good amount of seating inside and outside of the restaurant if you want to dine in.
LOCATION: 1 Promenade Cir Unit E 267, Thornhill, ON
---
This local chain restaurant is known for its Cantonese dishes and of course, congee.
If you haven't had congee before, it's a Chinese rice porridge, and many parts of Asia have their own versions of it.
You'll find plenty of congee options with all kinds of different ingredients, whether you're in the mood for seafood or meat!
They've also got a massive menu with classic Cantonese favourites like BBQ Duck, Stir Fried Lobster with Ginger & Green Onion, and Stir Fried Clam with Chili Black Bean Sauce.
They've now got 9 locations across the GTA, and their Thornhill restaurant is actually their flagship restaurant!
LOCATION: 2930 Steeles Ave E, Thornhill, ON
---
Best takeout spots in Thornhill:
Jordan's Shawarma
Parsi Sandwiches, Burgers, and Kabobs
Maker Pizza
Muncheez Creperie
Chicko Chicken
Jollibee
Congee Queen
These were some of the best spots to grab takeout in Thornhill!
Have you been to any of these takeout spots in Thornhill? What are some of your favourite spots to grab takeout in Thornhill? Let me know on Twitter or Instagram!
More things to do in Thornhill
If you're looking for more fun things to do in Thornhill, you might enjoy these posts:
Be sure to keep up with me on Instagram, TikTok, Twitter, Facebook, and Pinterest if you aren't already!
Feel free to subscribe to my weekly newsletter to get my blog posts delivered straight to your inbox.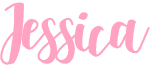 ---
Like this post? Pin it for later!