Searching for the best sushi restaurants in North York to visit?
North York has plenty of awesome Asian restaurants, and they've got their fair share of amazing sushi spots as well!
I've become absolutely obsessed with aburi oshi sushi (torched pressed sushi) since I tried it for the first time in Vancouver many years ago, and you'll find quite a few places in North York that offer it.
Here are some of the best sushi restaurants to eat at in North York, Ontario!
Be sure to also follow me on Instagram and TikTok – I share a lot more content on those platforms that don't make it to the blog!
More things to do in North York
If you're looking for more fun things to do in North York, you might enjoy these posts:
---
Best sushi restaurants in North York
---
Kibo Sushi has locations all across Toronto, and they serve up affordable yet delicious sushi rolls for takeout.
They've got plenty of different sushi and sashimi combos or a la carte rolls, alongside cooked dishes like Gyoza and Chicken Karaage.
My go-to order is the Spicy Maki Trio combo, which comes with 6 pieces each of spicy California, spicy salmon, and spicy tuna rolls – they make some of the best spicy rolls out there!
I also love any of their aburi sushi rolls – they're absolutely amaze.
Kibo's North York restaurant is more takeout-style, though some of their restaurants around the GTA actually have seating!
LOCATION: 555 Wilson Avenue Unit 111E, Toronto, ON
---
Torch is one of my absolute fave takeout sushi shops because the food is delicious, and their bento boxes are actually pretty fairly-priced for such high-quality aburi oshi sushi!
They combine ancient Japanese techniques with modern flavours and ingredients for their incredible aburi oshi sushi, and it's all truly heavenly.
I usually go for their Mix8, which comes with one piece each of their Torch sushi selection (a total of 8 pieces) alongside seaweed salad and edamame.
Or, if you're a bit hungrier, go for their Tasting Box, which comes with the exact same items alongside a lobster hand roll and toro hand roll (Adam usually gets this one)!
I absolutely die for their Fantastic 4 (with butterfish, spicy sauce, fried shrimp, surimi, and tobiko) and Marinated Butterfish (with marinated butterfish, jalapẽno garlic sauce, seaweed paste, and chili ginger).
You can find Torch at the Upper East Food Club near Yonge & Finch, but they have a downtown location as well near Church & Wellesley!
They specifically specialize in takeout, but you can also dine in at either location.
LOCATION: 5317 Yonge St, North York, ON
---
Hana Don serves up sushi at their gorgeous restaurant, though donburi is actually the specialty here.
Donburi is a Japanese dish where things are served atop of rice, so it's kind of like sushi in a bowl!
They import their fresh and seasonal ingredients directly from Japan, and you'll find dishes like their Aburi Don (with seared fish) and Hokkaido Don (with uni, ikura, and Hokkaido scallop).
You can find them at Fairview Mall, and they've also got a location in Markham!
LOCATION: 1800 Sheppard Ave E Unit 2020, North York, ON
---
If you're craving some classic sushi, Sushi Moto is worth a visit.
They've got plenty of specialty rolls like their Moto Legend Roll (California maki with torched salmon, scallop, spicy mayo, red pepper oil) alongside classic rolls like Black Dragon and Dynamite!
You'll also find a few cooked Korean dishes like Bulgogi and Kalbi.
You can find this family-owned restaurant right by Yonge & Sheppard!
LOCATION: 4901 Yonge St, North York, ON
---
You'll find amazing aburi oshi sushi at PROJECT:FISH, and their Salmon Oshi is just *chef's kiss*.
They've also got classic rolls like Dynamite Rolls and California Rolls, but the pressed sushi is what you'll want to come here for!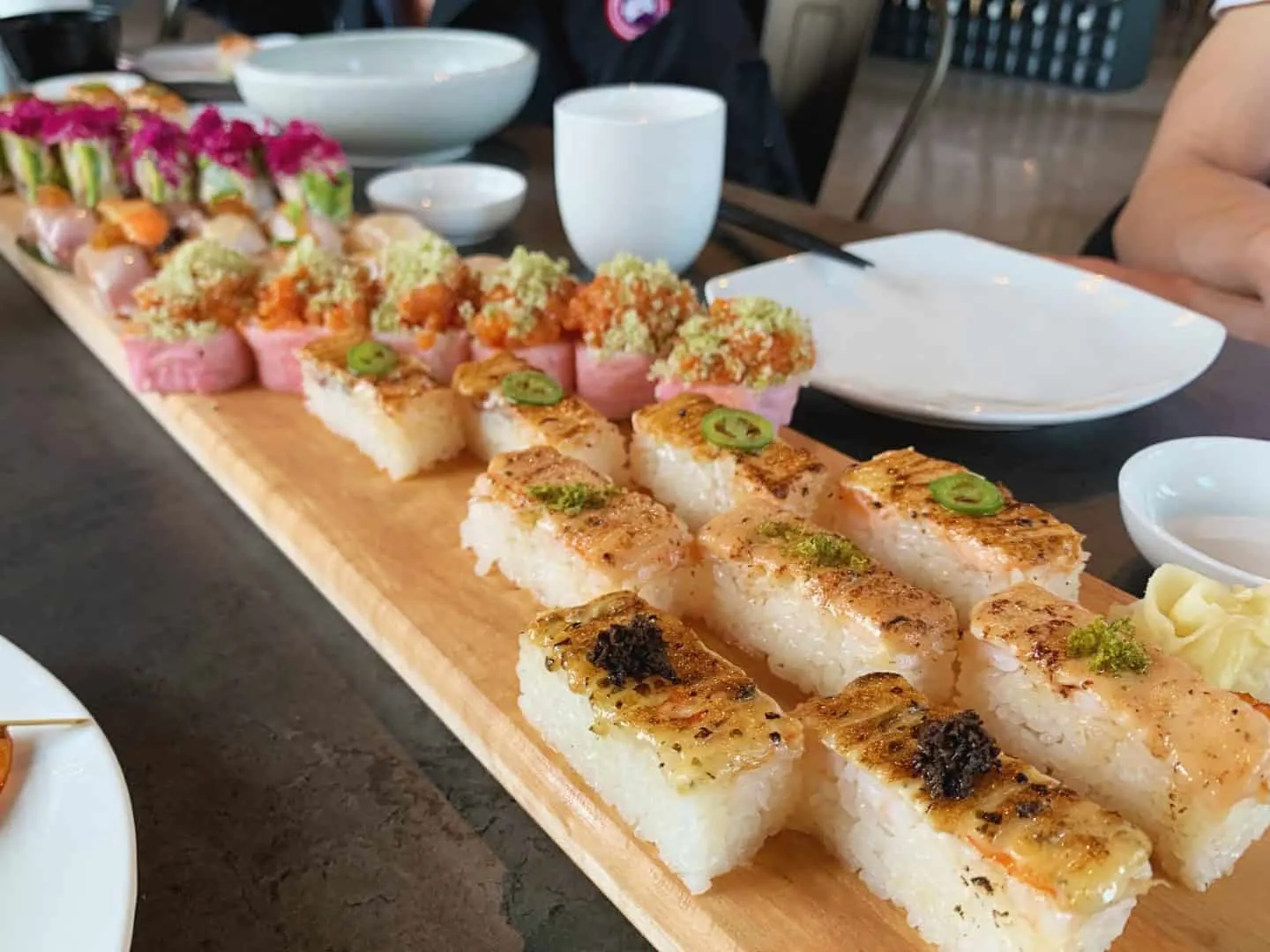 The lunch specials here are also not bad, though you only get 2 pieces of aburi oshi sushi in the bento boxes they offer.
You'll also find a good selection of Japanese sakes and spirits if you're looking to enjoy them with your meal!
LOCATION: 16 Park Home Ave, Toronto, ON
---
TORA is a sister restaurant to the wildly popular sushi restaurants Miku and Minami, all of which are originally based out of Vancouver!
They're all about their aburi oshi sushi, and they have a huge selection to choose from.
I absolutely love their Aburi Ebi Oshi (shrimp) and Aburi Saba Oshi (mackerel), and Adam especially loves the Aburi Crab Sushi!
They've got several different aburi oshi trios, which are perfect for if you're looking to try a variety of different torch pressed sushi.
You order on an iPad, then it comes straight to you on a conveyer belt!
You can find them inside Yorkdale Mall, and you'll actually have to take an elevator up to the restaurant. Fancy!
If you're looking to just grab takeout, you can order ahead on Ritual, a Toronto food app that lets you preorder takeout.
You can get $10 off your first Ritual order if you use my code!
If you're interested in seeing more, you can peep out my TikTok video to get an inside look at TORA!
LOCATION: 3401 Dufferin St, North York, ON
---
If you're craving a unique dinner experience, you've definitely got to visit Jumi – it's Toronto's very first gozen bar!
Gozen is a traditional Japanese meal set featuring a main dish, rice, soup, tsukudani (pickles), and multiple side dishes, all served together beautifully on a tray.
It's also known as the "Emperor's Meal", because it was historically served to high class emperors and nobles of the Japanese empire!
Every single detail of every dish is artfully crafted by the chefs right in front of you, so it's a very cool and intimate experience.
The menu also changes up seasonally, and even the plating is on-theme – I loved that there were winter elements like ice and snowflakes!
The first course on the winter 2022 menu featured a whole variety of unique dishes, including lobster broth miso soup, king crab marinated with hokkaido uni and crab miso, and monkfish liver with roasted almonds.
The next courses were hot pot, a sushi boat, and dessert – definitely arrive hungry, because it's a very filling meal!
You have to book a reservation in advance with a limited number of counter seats available, and the time slots are either 5:30 or 7:30 PM from Thursday to Monday.
They also offer a lunch menu during the week and a late night bar menu on weekends!
You can find Jumi Gozen Bar in North York, located near Fairview Mall.
If you want to see more of all the delicious offerings at Jumi, you can watch my TikTok video!
LOCATION: 56 Forest Manor Rd Unit 3, North York, ON
---
If you're in the mood for a fancy sushi spot, visit this Michelin Star restaurant in North York.
Chef Masaki Hashimoto prepares his 8-course Kaiseki menu himself every night, showcasing the seasons while celebrating Japanese ingredients.
The lunch tasting menu is $250 per person and features 6 courses, while the dinner tasting menu is $350 per person and features 8 courses.
The stunning interior will literally transport you to Japan, and they've actually only got three tables inside the restaurant!
Chef Hashimoto trained in Kaiseki cuisine for 15 years in Japan, and he's one of the few Kaiseki chefs to leave Japan and start a Kaiseki restaurant abroad!
LOCATION: 6 Garamond Ct, North York, ON
---
Best sushi restaurants in North York:
Kibo Sushi
Torch Pressed Sushi
Hana Don Japanese Cuisine & Bar
Sushi Moto
PROJECT:FISH
TORA
Jumi Gozen Bar
Kaiseki Yu-zen Hashimoto Restaurant
These were some of the best sushi restaurants to visit in North York.
If you're in the mood for all-you-can-eat instead, you can hit up the best AYCE sushi restaurants in Toronto!
Have you eaten at any of these sushi restaurants in North York? Let me know on Twitter or Instagram!
More things to do in North York
If you're looking for more fun things to do in North York, you might enjoy these posts:
Be sure to keep up with me on Instagram, TikTok, Twitter, Facebook, and Pinterest if you aren't already!
Feel free to subscribe to my weekly newsletter to get my blog posts delivered straight to your inbox.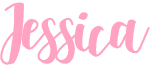 ---
Like this post? Pin it for later!