Looking for the best Mother's Day gift ideas in Canada to shop for 2023?
Mother's day is coming up quickly, so here's a little Mother's Day gift guide for y'all featuring some great ideas that are mostly made in Canada or from Canadian brands.
Moms do so much for us, and they truly deserve the best.
Whether it's for your mom, someone you love like a mom, your grandma, your wife, or any mom you know, they're bound to love at least one of these Mother's Day gift ideas.
Here are some awesome (Canadian!) Mother's Day gift ideas your mom will definitely love, for all budgets.
And if you're looking for somewhere to celebrate, I've got a blog post all about the best Mother's Day brunch restaurants in Toronto!
Be sure to also follow me on Instagram and TikTok – I share a lot more content on those platforms that don't make it to the blog!
More Canadian brands
If you're looking for even more local Canadian brands to support, you might enjoy these posts:
---
Best Mother's Day gift ideas in Canada to shop
---

Looking to gift your mom something a bit more meaningful for Mother's Day?
Commission a custom digital illustration by a local Canadian artist!
The way it usually works is that you send a photo in, choose the number of people or pets, and how you want the background to look.
There are a ton of artists out there that do custom illustrations, and perhaps you could even reach out to any artist friends you might have!
Otherwise, there are tons of great artists on Etsy, and I love the styles of these Canadian artists:
Cartoon illustrations by InkAndLovers (starting at $15.19)
Digital illustrations by fromEdenlee (starting at $39.99)
Faceless illustrations by InkAndLovers (starting at $17.59)
---
Q for Quinn is a Canadian sustainable brand that's all about making pieces that are gentle on both your skin and the planet.
A bonus: the brand was founded by a mom who couldn't find a pair of socks that were gentle enough for her son, who suffered from eczema, so she decided to make her own!
They make the coziest loungewear, underwear, and socks for kids and women, and this linen top and short set is the perfect gift idea for your mom.
It's literally the comfiest loungewear set ever, and she can wear the set both at home and out and about.
If mom isn't much of a shorts person, it comes in a top and pants set as well!
All of Q for Quinn's pieces are made with natural and organic materials – organic cotton, linen, and wool – and it's all ethically made in Portugal!
---
Siella organic cotton lingerie
Siella is an amazing lingerie and loungewear brand based out of Montreal, and their eco-friendly organic cotton collection is perfect for gifting to mom.
Grab her their matching organic cotton triangle bralette and high waist brief (or thong), which are all made with a soft and breathable organic cotton material.
The organic cotton tee is made in the same material, and is a great basic for your mom's wardrobe as well!
The organic cotton collection is made with organic GOTS cotton in an OEKO-TEX certified factory, which is free from synthetic pesticides, herbicides, and chemical fertilizers, so it's better for the planet and for mom's skin.
They also have a cotton rib collection that's made here in Canada, with adorable pieces like their square neck tank and high waist brief.
Siella is also donating one pair of underwear to Women's Shelters Canada for every unit sold in May, which is a really amazing Mother's Day initiative!
---
You can't go wrong with some beautiful, high-quality jewelry as a Mother's Day gift.
Mejuri uses conflict-free diamonds and responsibly-sourced gold for all their stunning pieces.
80% of their gold is from recycled sources and the remaining 20% comes from certified responsible sources, which is really awesome!
They have a lot of modern and trendy pieces, as well as cute and dainty pieces.
Go for this beautiful heart pavé diamond pendant necklace that's perfect for everyday, this pretty diamond letter bracelet, or these gorgeous diamond studs.
You can visit their stores on Dundas West or inside Yorkdale Mall if you'd prefer to shop in-person!
---
If you're looking to gift your mom something super glam, this 24K Gold Serum ($175) from Maison Jacynthe might be perfect.
It has a bunch of anti-aging and antioxidant ingredients in it as well, and it's made with 100% natural, pure, and active ingredients.
Maison Jacynthe is based out of Montreal, and they make all kinds of amazing beauty, skincare, lifestyle, and home products!
---
There are tons of awesome Canadian candle companies out there, and LOHN is a Toronto-based company that makes some of my fave scents.
They hand pour their candles here in Canada, and the candle jars can be emptied out and reused for other things once they're finished!
LOHN even has a scent quiz on their website to make it a bit easier to help find the perfect scent for your momma.
The Feu ($42) and Illa ($42) scents are my faves, and they're the scents I actually got matched with myself!
---
Based out of Guelph, The Scented Market makes handmade, eco-friendly home and body products.
You can gift your mom their exclusive Mother's Day Gift Basket ($65) that includes a selection of raspberry lemonade-scented and flavoured goodies.
They also have a lovely Bouquet Flower Bundle Box ($70) featuring 4 different floral-scented soy candles that your mom will definitely love.
Their candle jars are recyclable and reusable, and they have both a jar return program and candle refill program in their stores!
---
If your mom's a DIY queen, she's going to absolutely love using Cricut machines.
Cricut has tools than can do everything from making labels and custom cards, to printing out banners and signs, to even printing custom t-shirts and tote bags!
The Cricut Joy ($250 but on sale for $200 at the moment) is an itty-bitty tool that can cut and draw all kinds of shapes, so she can literally customize anything and everything she wants.
The Cricut Maker 3 ($550) is for bigger projects like creating party decorations or decorating rooms, which is perfect if she's a big party planner or into DIY home decor.
And if she's big on making custom shirts and gear, the Cricut EasyPress comes in a 9×9 ($280) or 12×10 ($350) size and is perfect for any iron-ons she wants to do!
---
Stratus is one of my favourite local wineries in Niagara-on-the-Lake, and their icewines are absolutely incredible.
If your mom's a wine lover, you can get her a Wine Club membership to Stratus Vineyards, which gets her some fantastic wines sent to her door, plus an invitation to their annual Harvest Party!
The Assemblage membership ($500/year) is all about their reds and whites, while their Seasons membership ($125-$250/quarterly) is all about their year-round varietals.
You can choose how many months you'd like to purchase as a gift upfront, and they send wines quartlerly.
---
Give mom a break with a nice little getaway at a cool boutique hotel in Toronto.
There are plenty of really cute Toronto boutique hotels that are perfect for a staycation, including The Broadview Hotel in the East End and The Annex Hotel in the Annex.
Both are in great neighbourhoods for shopping and dining as well!
---
Mother's Day gift ideas in Canada:
Custom illustrations of you and mom
Q for Quinn loungewear
Siella organic cotton lingerie
Mejuri jewelry
24K Gold Serum from Maison Jacynthe
LOHN candle
The Scented Market home and body products
Cricut Joy
Stratus Vineyards Wine Club membership
Staycation at a boutique Toronto hotel
These were some great Mother's Day gift ideas to shop in Canada!
Hopefully you found some inspo on what to get your any mamas in your life, and if you are a mama, happy Mother's Day 💕
Have you picked up any Mother's Day gifts yet? Have any other cool Mother's Day gift ideas to shop in Canada? Let me know on Twitter or Instagram!
P.S. if you're looking for somewhere to take your mom out, peep out the best Mother's Day brunch restaurants in Toronto!
More Canadian brands
Be sure to keep up with me on Instagram, TikTok, Twitter, Facebook, and Pinterest if you aren't already!
Feel free to subscribe to my weekly newsletter to get my blog posts delivered straight to your inbox.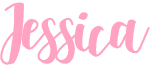 ---
Like this post? Pin it for later!