Planning your visit to Fan Expo Canada in Toronto for 2022?
If you're a lover of all things pop culture, you'll definitely love your experience at Fan Expo Canada.
It's so much fun seeing people dressed up in cosplay, and it's such a cool experience being able to meet and greet with the actors behind your fave movies and TV shows!
Here's everything you need to know about visiting Fan Expo Canada in Toronto.
Be sure to also follow me on Instagram and TikTok – I share a lot more content on those platforms that don't make it to the blog!
More things to do in Toronto
---
What to know about Fan Expo Canada 2022
---
What is Fan Expo Canada?
Fan Expo Canada is an annual pop culture convention that happens at the Metro Toronto Convention Centre each year.
Fan Expo is happening from August 25th to 28th, 2022 this year!
---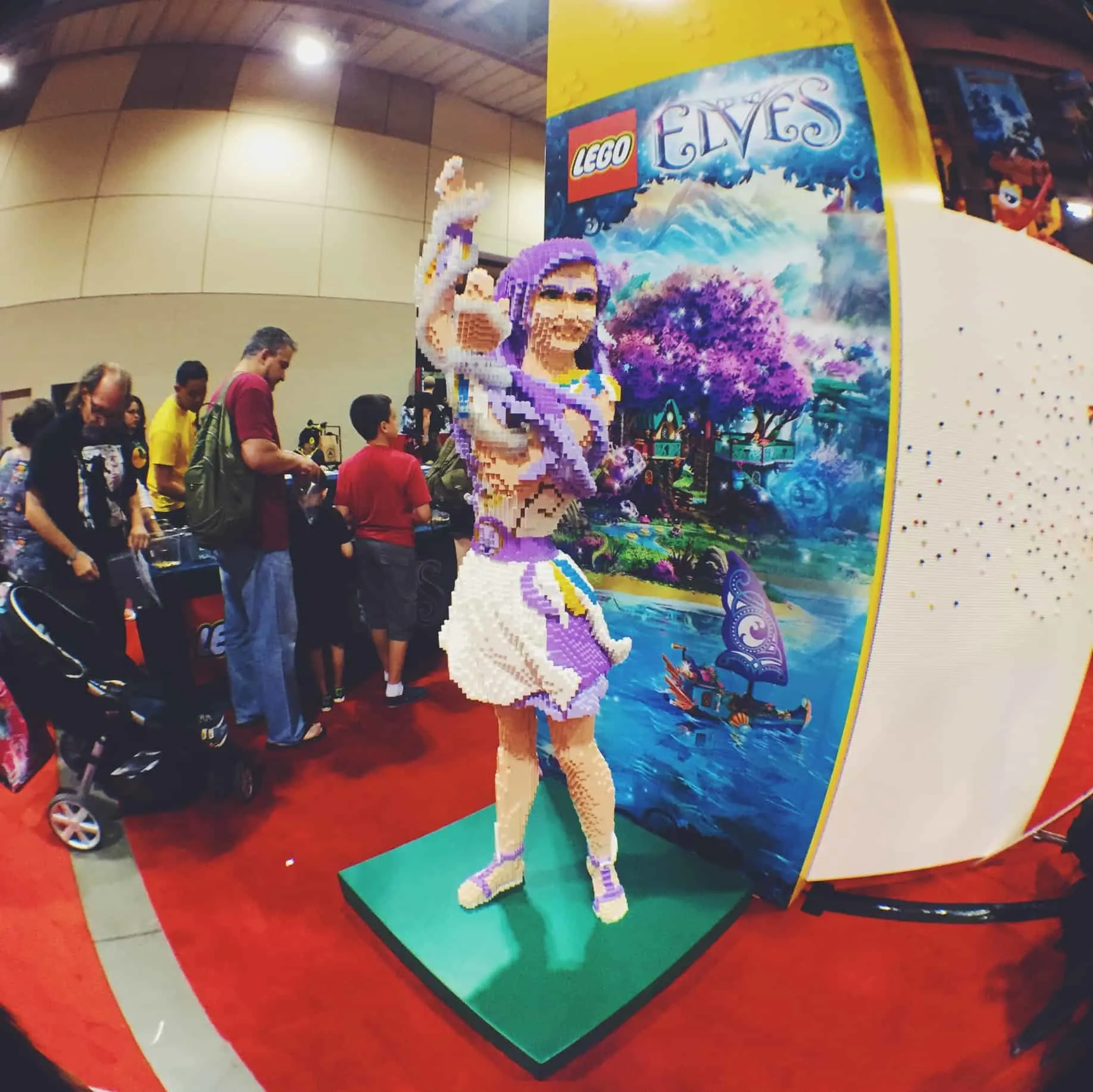 Is Fan Expo worth it?
If you're a big pop culture fan, Fan Expo is definitely worth visiting.
You'll get to see other pop culture fans dressed up in cosplay, meet and greet with actors behind your favourite TV shows, shop fan art and more from local artists, and so much more.
There's tons to do at Fan Expo, no matter what you're a fan of!
---
How much are Fan Expo tickets?
Day pass
If you're just looking to visit Fan Expo as a casual visitor, a day pass is enough to explore the convention!
Be sure to look at schedules ahead of time for panels, meet-and-greets, and screenings, so you can narrow down when you want to go.
If you don't have a preference for a day, I would highly recommend going on the first day, as it'll be the least busy and you'll have first dibs on shopping for things that might sell out over the weekend!
Here's the pricing for single day tickets for adults:
Thursday: $37
Friday: $47
Saturday: $69
Sunday: $52
4-day pass
If you're interested in going to multiple panels and meet-and-greets, it's worth it to get a 4-day pass for the weekend, which is $135 per person.
You get to enter Fan Expo before everyone else on Thursday afternoon, and you also get a free branded t-shirt!
There's also a premium package for $175, which includes other benefits like priority entrance, an exclusive ticket pickup counter, exclusive premium lounge access, and some branded items and collectibles.
You can also get a VIP package for $499, which includes a VIP express pass for celebrity autograph and photo op areas, as well as VIP priority access to main theatre presentations!
---
What is there to do at Fan Expo?
Shop fan art from local vendors
There are tons of exciting things to do at Fan Expo, and shopping fan art and local goodies is definitely one of them!
Here are some of the things I bought last time I went to Fan Expo Canada:
Bubble tea plushie
Impossibear (from Adventure Time)
Chicken baby
Artemis (from Sailor Moon)
Catbug keychain (from Adventure Time)
Con Funk Away lotion
French vanilla lip balm
Bar of soap
There are tons of awesome stuff you can shop from different vendors, and it can be tempting to impulsively buy anything and everything.
Take one lap around so you have an idea of what's there before purchasing any goodies!
It's also nice to go around more than once, so you don't miss anything.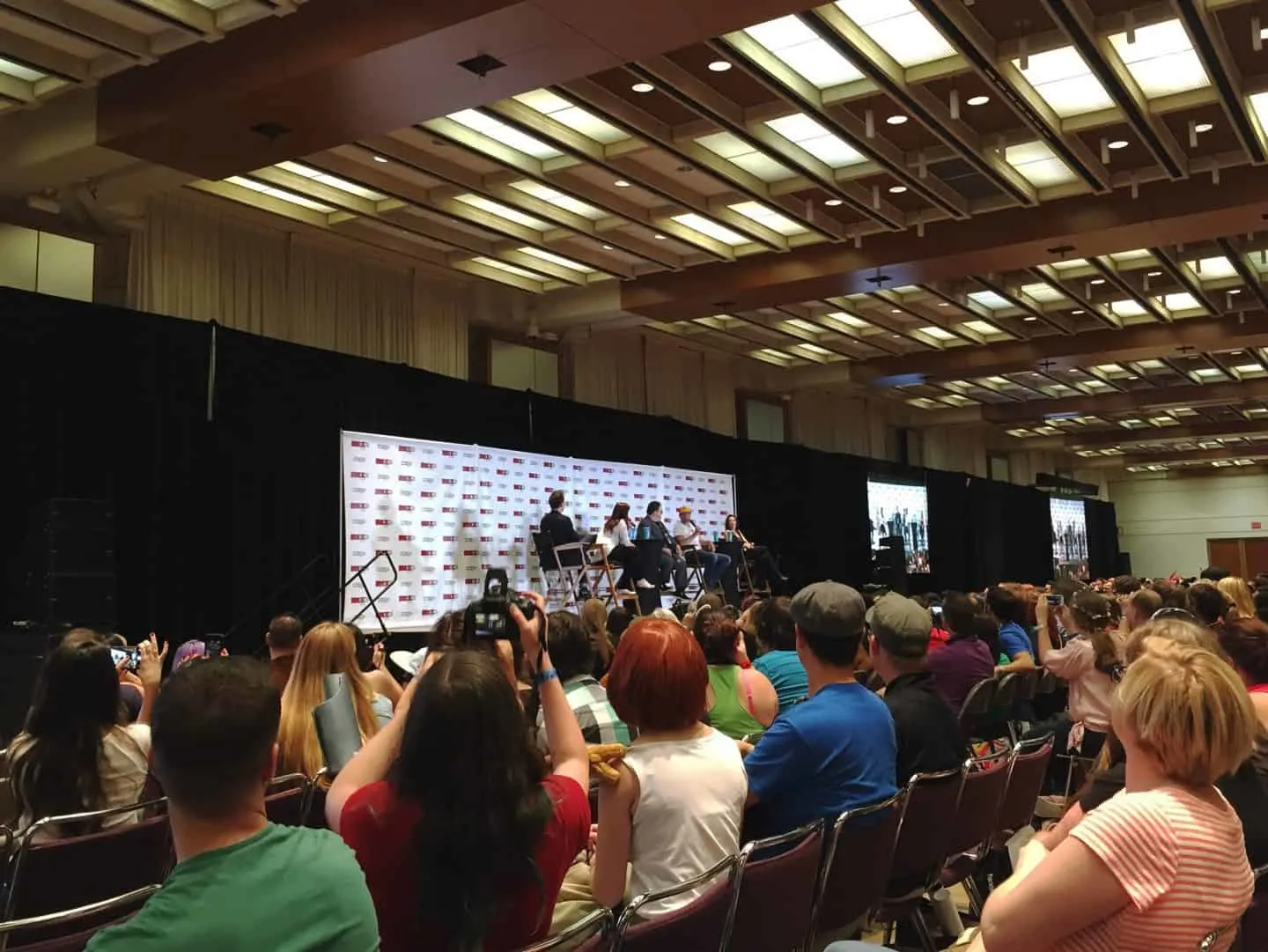 Watch panels and screenings
Panels are really fun, because you get to see the actors behind your fave shows and movies being interviewed.
There are also screenings, Q&As, and meet-and-greets you can watch and attend!
My sister and I went to Fan Expo in 2015, and we saw panels with some of the cast and crew behind Scream, The Walking Dead, and The Strain.
Arrive early for any panels for very popular shows or movies – you'll end up getting a seat further from the stage, and the panels can reach maximum capacity!
Here are some of the guests you can expect to see at Fan Expo 2022:
The Lord of the Rings (stream on Prime Video): Elijah Wood, Sean Astin, Dominic Monaghan, and Billy Boyd
Harry Potter (stream on Crave): Matthew Lewis
Stranger Things (stream on Netflix): Joseph Quinn, Finn Wolfhard, and Grace Van Dien
Admire people's cosplay outfits
You'll see tons of cosplayers while at Fan Expo, and it's a lot of fun seeing everyone's costumes!
There's even a red carpet if you want to show off your own cosplay and have some photos snapped.
---
What are the best hotels around Fan Expo?
The Bisha Hotel is a 4-star boutique hotel in Toronto with modern and luxurious rooms, and it's located just a 7 minute walk from the Metro Toronto Convention Centre.
There's a swanky rooftop restaurant inside the Bisha Hotel called Kōst, which features a rooftop patio and pool, plus an epic view of the CN Tower.
If you've got the budget, the Fairmont Royal York is a 5-star, newly-renovated luxury hotel located just 5 minutes from the Metro Toronto Convention Centre.
It's conveniently located right across from Union Station, and the queen actually stays here when she visits Toronto!
---
What are other fun things to do in Toronto?
There are plenty of awesome and fun things to do in Toronto, especially during the summer months.
The end of August is the perfect time to visit the Toronto Islands, because it's a lot less busy and not as hot as the peak summer months.
You can try one of these local tours if you're looking to do even more fun and unique activities, like these ones:
Downtown Toronto bike tour: explore the best of downtown Toronto via bike on a guided 3.5 hour tour, which takes you through Chinatown, City Hall, and the Entertainment District.
Distillery District segway tour: zip through the Distillery District on a guided 1-hour segway tour and learn about the history behind this super cute historical neighbourhood.
Kensington Market food tour: taste your way through one of Toronto's most diverse neighbourhoods on this 2.5 hour tour.
If you're visiting the city on a budget, there are plenty of fun and free things to do in Toronto as well, especially if it's your birthday!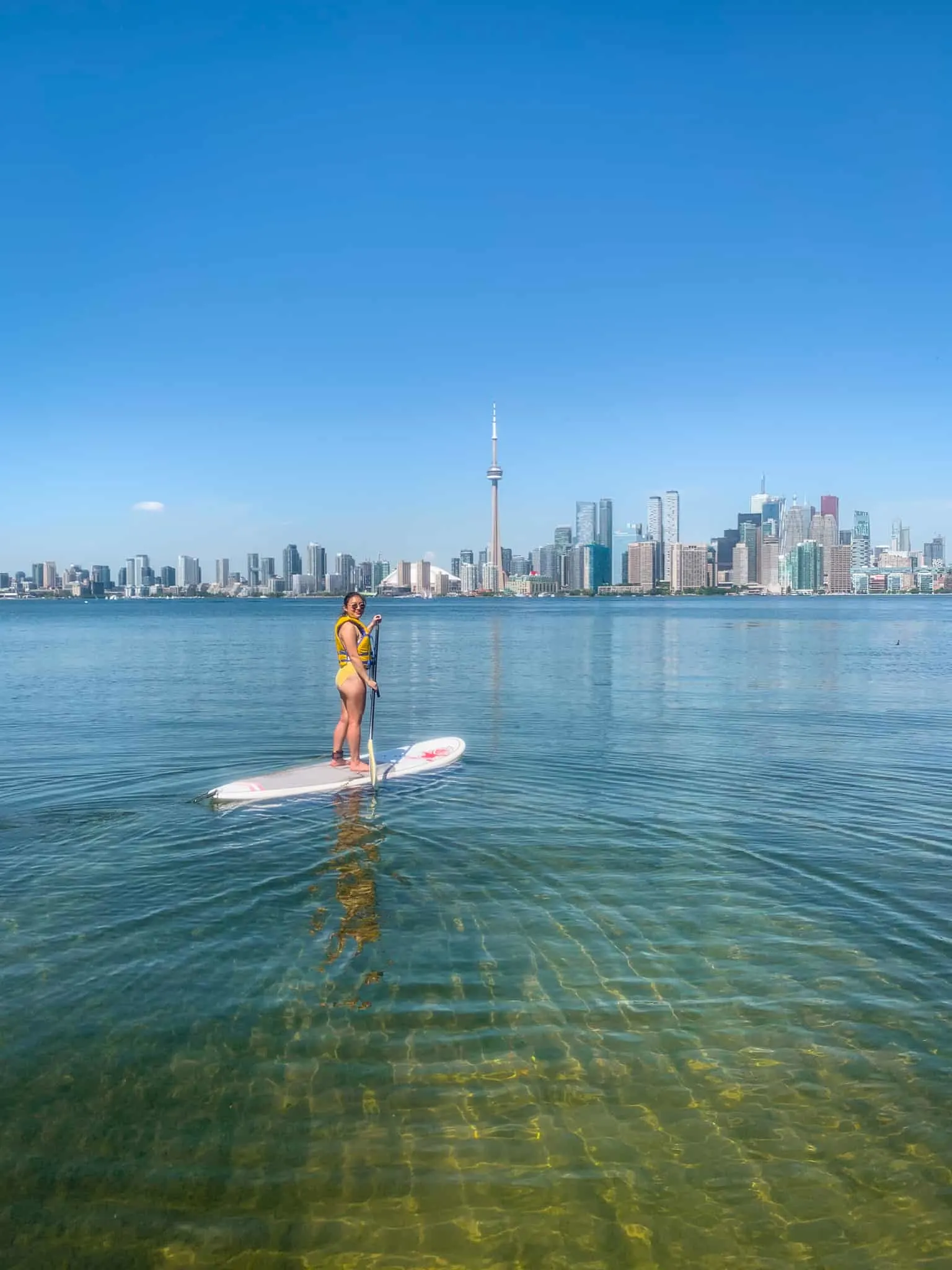 ---
Hopefully you found this post helpful in planning your visit to Fan Expo Canada 2022!
Have you been to Fan Expo before? What was your experience like? Let me know on Twitter or Instagram!
More things to do in Toronto
Be sure to keep up with me on Instagram, TikTok, Twitter, Facebook, and Pinterest if you aren't already!
Feel free to subscribe to my weekly newsletter to get my blog posts delivered straight to your inbox.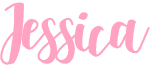 ---
Like this post? Pin it for later!