Searching for the best takeout spots in Newmarket to order from?
Newmarket has an incredibly diverse food scene, and there are so many delicious spots to eat at.
I grew up going to Upper Canada Mall a lot, and it's been awesome seeing how much Newmarket has changed since I was in high school!
Without further ado, here are some of the best takeout spots to visit in Newmarket, Ontario!
Be sure to also follow me on Instagram and TikTok – I share a lot more content on those platforms that don't make it to the blog!
More things to do in Newmarket
If you're looking for more fun things to do in Newmarket, you might enjoy these posts:
---
Best takeout spots in Newmarket
---
We decided to try On the Rice because it had an absurdly high amount of 5 star reviews on Google, and it definitely lives up to the hype.
On the Rice serves up amazing Korean and Japanese-fusion dishes, including rice bowls, bento boxes, and salads.
Adam and I tried the Bulgogi and Galbi lunch specials, which come with mixed veggies, miso soup, and rice.
Both meals were absolutely delicious – their meats are so flavourful, and their sauces are v good as well!
They prepare everything to order and it took around 20 minutes for us, so I'd definitely call ahead to order if you don't want to wait.
LOCATION: 130 Davis Dr D6, Newmarket, ON
---
Flaming Stove serves up a wide range of Middle Eastern dishes, including shawarma wrapped in their house-made Saj bread.
Choose between chicken or falafel for their shawarma wraps and plates!
They even have sushi-style Saj rolls with their chicken shawarma or falafel, which is super unique.
Their portions are super generous as well, so their wraps and plates are enough for two meals for me!
I love that they've got a super unique selection of canned soft drinks, from peach Fanta, to watermelon Crush, to fruitcake Mountain Dew.
If you're looking to dine in, there's also a small amount of seating inside the restaurant.
They've got one location in Newmarket, and you can also find them in Toronto inside Hasty Market by Davisville Station.
LOCATION: 869 Mulock Dr, Newmarket, ON
---
This unassuming spot on Davis Drive serves up Caribbean, Trinidadian, Guyanese, and Hakka cuisine.
They've got a super diverse menu with flavour-packed dishes like Jerk Chicken and Manchurian Chicken.
They're also completely pork-free, in case you're on a halal or kosher diet!
It's more of a takeout shop, but they do have seating inside if you're looking to dine in.
LOCATION: 751 Davis Dr, Newmarket, ON
---
If you've never had African BBQ before, prepare to be in heaven.
This local West African restaurant chain in Toronto is well-known for its amazing suya, which is a traditional street food dish made up of a smoked and spiced meat skewer.
Order their Assorted Suya, which comes with an assortment of meats and organs!
You can also enjoy their suya in sandwiches, wraps, or on plates.
And if you're in the mood for an appetizer, definitely grab the Fried Ripe Plantain or Fried Yam!
The Suya Spot has several locations across the GTA, including in downtown Toronto, North York, and Scarborough.
LOCATION: 130 Davis Drive, Newmarket, ON
---
Kibo is one of my fave GTA sushi chains, and they serve up affordable yet delicious sushi rolls.
You can find them inside the Market & Co. food hall at Upper Canada Mall, and they have a small Asian grocer attached called Kibo Market!
They've got plenty of different sushi and sashimi combos or a la carte rolls, alongside cooked dishes like Gyoza and Chicken Karaage.
My go-to order is the Spicy Maki Trio combo, which comes with 6 pieces each of spicy California, spicy salmon, and spicy tuna rolls – they make some of the best spicy rolls out there!
I also love any of their aburi (torched) sushi rolls – they're absolutely amaze.
You can order for pick up through Ritual, one of my fave Toronto food apps, and you can get $10 off your first order using my code!
LOCATION: 17600 Yonge St, Newmarket, ON
---
You'll definitely want to hit up Fresh Burger for some of the best burgers in Newmarket.
They serve up deliciously juicy burgers made with fresh 100% Canadian Angus beef, which they grind fresh daily.
All of their burgers are cooked to order, and you can choose all of your toppings!
I love that their burgers aren't greasy, and their Cali-style fries are absolutely amazing.
Fun fact: the founder of Fresh Burger formerly worked on Bay Street, and he opened their very first location in Richmond Hill!
LOCATION: 17305 Leslie St Unit 2, Newmarket, ON
---
Mikey's is another fantastic burger spot in Newmarket, serving up delicious smash burgers made using locally-sourced Canadian AAA beef.
You can also enjoy tasty sides along with your burgers, with dishes like Fried Cheese Curds and Jalapeno Cheese Fries.
They've also got an extensive drink menu with a fantastic selection of milkshakes, beers, and cocktails!
This concept by Chef Michael Angeloni was created specifically for the Foodie Aisle in Union Station, and the Market & Co. location at Upper Canada Mall is their second outpost.
---
If you love all things chicken, you'll absolutely love Union Chicken, where Chef Michael Angeloni is executive chef.
They serve up everything from spit-fired rotisserie chicken, to chicken wings, to fried chicken sandwiches.
They source their naturally-raised, free-run chickens from family-run Ontario farms, which is awesome!
Go for their OG Fried Chicken Sandwich or one of their fried chicken platters!
Their original location is inside Toronto's Union Station, and their Market & Co. spot is their second location.
---
This family-run shop may specialize in butter tarts, but they've got some fantastic food options as well if you're looking for takeout.
From heartier dishes like their Cabbage Rolls to lighter items like their B.L.T sandwich, they've got a variety of delish takeout options.
Of course, you've also got to grab one of their famous butter tarts for dessert – they won the award for best butter tarts in Ontario for 2022!
They also have a cozy front patio that's perfect for enjoying your takeout and butter tarts.
LOCATION: 223 Main St S, Newmarket, ON
---
Best takeout spots in Newmarket:
On the Rice
Flaming Stove
Caribbean Paradise
Kibo Sushi House
The Suya Spot
Fresh Burger
Mikey's Smash Burgers
Union Chicken
The Maids' Cottage
These were some of the best takeout spots to visit in Newmarket!
Have you visited any of these spots? What are your favourite takeout spots in Newmarket? Let me know on Twitter or Instagram!
More things to do in Newmarket
If you're looking for more fun things to do in Newmarket, you might enjoy these posts:
Be sure to keep up with me on Instagram, TikTok, Twitter, Facebook, and Pinterest if you aren't already!
Feel free to subscribe to my weekly newsletter to get my blog posts delivered straight to your inbox.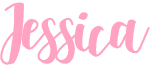 ---
Like this post? Pin it for later!