Looking for the bets and most fun things to do in Bowmanville?
Bowmanville is a historic town located in the municipality of Clarington, which is part of Durham Region.
While it's about an hour drive out of Toronto, it's still considered part of the Greater Toronto Area!
Whether you're looking to hit up cute cafés in historic downtown Bowmanville or do some forested hikes, you'll definitely find something to enjoy on this list.
Here are some of the best and most fun things to do in Bowmanville, Ontario!
Be sure to also follow me on Instagram and TikTok – I share a lot more content on those platforms that don't make it to the blog!
More things to do in Durham Region
If you're looking for even more fun things to do in Durham Region, you might enjoy these posts:
---
Best things to do in Bowmanville, Ontario
---
Markets by Dream Day is an awesome multi-vendor marketplace where you can shop goods from local makers and artisans from across Durham Region.
The really cool thing about Markets' store concept is that vendors actually keep 100% of their sales!
Instead of you paying 13% tax, you pay a 13% administration fee on each transaction, which goes towards the maintenance of the whole market.
You'll find all kinds of beautiful locally-made goodies, including everything from succulents in handcrafted pots to hand-poured soy wax candles.
Their Bowmanville location is actually connected to an adorable café called Roam Coffee, so you can grab a drink and shop around.
They've got a fantastic variety of drinks, and I love trying their seasonal drinks – my fave is their Espresso Tonic!
You can also find Markets by Dream Day inside the Pickering Town Centre, or you can shop their selection on their website.
LOCATION: 62 King St W, Bowmanville, ON
---
Eat and drink your way through Bowmanville
There are plenty of amazing spots to eat and drink in Bowmanville if you're looking to get a taste of the town!
Talk of the Town is Bowmanville's best spot for burgers, and Junior's has amazing pizza.
Skylight Donuts is a popular spot in Bowmanville for freshly-made doughnuts, and the only place to peep the menu is when you're ordering at their drive-thru (or in the photo I've shared below!)
If you're craving a sweet, cold treat, grab a scoop or two from a variety of Kawartha Dairy flavours at the Enniskillen General Store, or taste some freshly-made soft serve at Sundae Funday (flavours change up by the week!)
Hit up the outdoor patios of local craft breweries Manantler and Chronicle Brewing if you're a fan of craft beer, or even do a brewery tour of Manantler if you're interested in peeping out their facility.
---
Rotary Park is a small yet stunning park right in downtown Bowmanville, and it's the perfect spot for an afternoon picnic, or even just an afternoon stroll.
Pack along some snacks or grab takeout from a local restaurant (I'd highly recommend Talk of the Town), and enjoy the sunshine and food.
There's a cute gazebo, clock tower arch, and even a tall staircase if you want to get a quick workout in.
The trail along Bowmanville Creek is super nice as well – perfect for your post-picnic walk.
You can even peep out salmon and trout migrating in the creek if you visit during the spring and fall seasons!
Tons of people go fishing here during peak season, and it does get quite stanky with the dead fishies.
So definitely don't picnic right by the creek if you visit during the migrations!
LOCATION: 133 Queen St, Bowmanville, ON
---
If you're looking to cool off on a hot summer day, Port Darlington East Beach Park is the perfect spot for a swim.
It's not a particularly large park, but it's a beautiful waterfront area to explore.
Come later in the day and watch the sunset over Lake Ontario, or snap some photos of the green-and-white lighthouse near the beach.
There's also a park and splash pad if you've got kiddos!
LOCATION: 54 East Beach Rd, Bowmanville, ON
---
Visit the community of Tyrone
Exploring historic small towns around Ontario has become one of our fave activities, and the community of Tyrone is one of the cutest areas to visit in Durham Region!
There are a few historic buildings in Tyrone, including an old general store and old blacksmith shop, neither of which are in operation anymore.
Be sure to also make a stop at the historic Tyrone Mills, built in 1846 and one of the oldest mills in Ontario – they're famous for their homemade butter tarts, doughnuts, and hot apple cider!
---
Pingle's is an adorable farm and market in Durham Region that offers up freshly-baked pastries, frozen foods, and local goodies.
They also host events throughout the year such as their annual Harvest Festival, where you'll find seasonal treats and eats!
Though also have a lovely front patio out front that's perfect for enjoying their baked goods and treats.
They even have apple and pumpkin picking at the farm during the fall months!
If you're up for some fall hiking afterwards, check out Stephen's Gulch Conservation Area, one of my favourite hikes in Durham Region that's only 10 minutes away from Pingle's!
LOCATION: 1805 Taunton Rd, Hampton, ON
---
Watson Farms is a local farm in Bowmanville, and you can either shop at their farmer's market or pick your own fruits and veggies.
You'll find fresh produce, prepared foods, and gifts at the farmer's market, all grown or produced from different farms and vendors in Ontario!
They have strawberry picking during the summer, apple and pumpkin picking during the fall, as well as other fruits and veggies available for the pickin' throughout the seasons.
LOCATION: 2287 Hwy 2 Bowmanville, ON
---
Archibald's Orchard & Estate Winery is a fourth-generation family farm, and they offer all kinds of amazing fruit wine and cider options.
From Sweet Peach Wine to Hard Strawberry Lime Cider, you can shop all kinds of unique, fruity drinks!
They offer complimentary wine and cider tastings at their winery, which is really cool.
They also offer apple picking in the fall, and you can pick from all kinds of varieties on their almost 10,000 apple trees!
LOCATION: 6275 Liberty St N, Bowmanville, ON
---
Long Sault Conservation Area is the largest conservation area in the municipality at 400 hectares, and it's absolutely gorgeous year-round.
This beautiful forested conservation area is perfect if you're looking to do some nice and light hiking through the woods.
The trail can be a little muddy on rainy days, and you'll need ice cleats during the winter as it gets completely covered in ice.
Parking is $6 for the day, and there are public washrooms on-site.
I've got a post on the best hiking trails in Durham Region if you're looking for more awesome trails!
LOCATION: 9293 Woodley Rd, Bowmanville, ON
---
The Courtice Flea Market is actually located just outside of Bowmanville, and they open up shop year-round every weekend from 9-4:30 PM.
They've got over 200 vendors both indoors and outdoors selling old and new goods, including everything from vintage furniture to specialty foods.
The vintage furniture selection at Courtice Flea Market is pretty great, and it's definitely my favourite part of the whole flea market!
There are a few food vendors on-site if you're hungry, and Courtice Canteen makes an amazing Chicken Club (not an actual club sandwich – it's a fried chicken sandwich).
If you're visiting the flea market from May to November, they also have fresh fruits and veggies at their Outdoor Farmer's Market every Sunday.
LOCATION: 1696 Bloor St, Courtice, ON
---
If you're into cars, you'll definitely want to check out the Canadian Tire Motorsport Park.
It's home to plenty of international racing events, and it's located right in Bowmanville!
There are multiple tracks at the park, including the Grand Prix (for cars or motorcycles), the Driver Development (for training), and the Karting (for kart racing).
LOCATION: 3233 Concession Rd 10, Bowmanville, ON
---
Best things to do in Bowmanville:
Sip and shop at Markets by Dream Day
Eat and drink your way through Bowmanville
Picnic at Rotary Park
Swim at Port Darlington East Beach Park
Visit the community of Tyrone
Wander around Pingle's Farm Market
Go fruit picking at Watson Farms
Go wine tasting at Archibald's Orchard & Estate Winery
Hike Long Sault Conservation Area
Shop at the Courtice Flea Market
Watch racing events at the Canadian Tire Motorsport Park
These were some of the best and most fun things to do in Bowmanville and the surrounding area!
What are some other awesome things to do in Bowmanville? Let me know on Twitter or Instagram!
More things to do in Durham Region
If you're looking for even more fun things to do in Durham Region, you might enjoy these posts:
Be sure to keep up with me on Instagram, TikTok, Twitter, Facebook, and Pinterest if you aren't already!
Feel free to subscribe to my weekly newsletter to get my blog posts delivered straight to your inbox.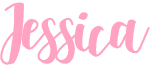 ---
Like this post? Pin it for later!