Thank you to the Hawai'i Visitors and Convention Bureau for sponsoring part of this post on must eat places in Oahu. As always, all opinions are my own.
One of the main reasons why Adam and I fell in love with Hawaii was because of the incredible food scene.
There are so many amazing Oahu restaurants – it's literally a food lover's paradise!
We made sure to get a taste of traditional Hawaiian cuisine, Japanese restaurants, and foods one must eat when on a tropical island in the middle of the ocean.
Fun fact: the second largest ethnic group in Hawaii is Japanese, making up 20% of the population!
So of course, you're guaranteed to eat plenty of great Japanese food while you're in Oahu.
While you're in Hawaii, be sure to also try all the Hawaiian Sun juices – they're from Hawaii (duh), and they have flavours you can only get while you're here!
Here's your guide on must eat places in Oahu, including all the best restaurants, food spots, and dessert places to visit!
If you're looking for even more fun activities and things to do in Oahu, be sure to check out some local tours!
You can also do an actual food tour in Oahu if that tickles your fancy.
Be sure to also follow me on Instagram and TikTok – I share a lot more content on those platforms that don't make it to the blog!
Plan your Oahu trip
If you're planning a trip to Hawaii, here are some other posts to help you plan your perfect trip:
---
Must eat places in Oahu
---
If you're planning on having brunch even once while in Oahu, you need to pay a visit to Cinnamon's right along Waikiki Beach.
Cinnamon's is one of the best brunch restaurants in Waikiki!
While it's a hotel restaurant, the food is fairly priced and you get pretty decent sized portions.
I specifically came for the Guava Chiffon Pancakes, and I was not disappointed – definitely some of the best pancakes in Oahu.
Adam got the Kalua Pork (a traditional Hawaiian dish) Eggs Benedict, and it was pretty damn good.
I also decided to get a lil' bougie with a Strawberry Guava Mimosa.
I mean, it was only $6. How could you not?!
LOCATION: 1777 Ala Moana Blvd #150, Honolulu, HI
---
Aloha Kitchen is known for their soufflé pancakes, but at $14-19 USD a dish, I figured it would be more worth it to get a hearty meal.
I got the Shrimp Papa Pancake, which featured garlic shrimp and parmesan cheese. And it was only $16!
Adam loves his eggs benedicts (if you couldn't already tell), and I think he got the lobster one.
Both brunch dishes were very good and filling.
While the food was delicious, it's definitely one of the more expensive places to eat in Waikiki!
LOCATION: 432 Ena Rd, Honolulu, HI
---
If there's one place I would not have minded eating at every single day, it's Marukame Udon.
It's an udon chain from Japan with a few locations in the U.S., and one of the cheapest Oahu restaurants you can eat at.
It's one of those casual restaurants where you order at the counter and take your own tray to the table, and it's super quick to get your food.
You can get some udon bowls for as low as $3 USD!
Tempura add-ons are $1 each, and they have some musube options as well.
The lines at Marukame Udon can be pretty long, but they go by fast anyway.
Also, don't be one of those people who sits at a table before they even get their food – people are in and out very quickly, and it's already tough as it is finding a seat.
LOCATION: 2310 Kuhio Ave #124, Honolulu, HI
---
Tonkatsu Ginza Bairin is one of the best Japanese restaurants in Waikiki.
It's been around since 1927, and this is their only North American location!
I can't remember exactly what we ordered, but I got a curry tonkatsu and Adam got a loco moco tonkatsu.
Both dishes were divine, but the curry tonkatsu was definitely the winner of the two.
The food here is a little on the expensive side, but it's totally worth it.
Also be aware that they charge a 15% service charge, which they tell you ahead of time does not count as a tip.
Be sure to also make a reservation before visiting, or you might not be able to get a table!
LOCATION: 255 Beach Walk, Honolulu, HI
---
We only walked into Ramen Nakamura because Tonkatsu Ginza Bairin didn't have any tables available, but I'm glad we tried it.
We still had to wait in line for it, but service was quick and people were pretty much in and out.
This was the only ramen restaurant we tried while in Oahu, and we were happy we at least got to visit one place.
I ordered tomato ramen, and it was super flavourful!
We shared a plate of gyozas, and agreed they were the best gyozas we've ever tasted.
LOCATION: 2141 Kalakaua Ave #1, Honolulu, HI
---
There were tons of great Oahu restaurants to choose from, but Goofy's was the first place we hit up when we arrived in Honolulu.
They serve local Hawaiian eats, but it's definitely inspired by international cuisines as well.
Adam got the Big Island Beef Loco Moco and I got the Local Corn Fried Rice.
Both tasted fantastic and the portions were huge!
LOCATION: 1831 Ala Moana Blvd #201, Honolulu, HI
---
If you're looking for cheap places to eat in Waikiki, look no further than Mami's Empanadas.
Mami's is a one man show, and he serves up amazing Latin street food in his food truck.
Empanadas are $3 each or 4 for $10, so Adam and I both got 4 each for dinner.
There's a mix of sweet and savoury flavours that change up by the day, and peach pie was probably one of our favourites!
The food truck is located on a side street with some seating around it.
Be sure to come earlier than later, because the owner kept turning away people due to hour long waits!
LOCATION: 2551 Cartwright Rd, Honolulu, HI
---
Musubi Cafe is one of the best lunch places to eat in Honolulu because it's quick, cheap, and delicious.
We'd never heard of musubi before coming to Hawaii, so we obviously had to try it at one of the best musubi places in Oahu.
Musubi Cafe is known for their spam musubi, but honestly it tasted kinda plain.
They have spam musubi with other ingredients inside, which I probably should've tried!
Everything else that was in the bento boxes was really good.
LOCATION: 2427 Kuhio Ave, Honolulu, HI
---
We tried a lot of different poké restaurants in Oahu, and Hibachi was by far my favourite out of them all.
It's sort of like a convenient store, and they even sell marinated meats for you to bring home (or to your Airbnb).
Hibachi was the only poké place that allowed us to sample different flavours, and everything we tried was absolutely delicious!
If you're going to try poké only once while in Honolulu, this one should be on your list of must eat places in Oahu.
LOCATION: 515 Kailua Road, Kailua, HI
---
Ono is another popular place to eat in Honolulu for ahi poké, so we of course had it on our list of Oahu restaurants to visit.
While the poké here was delicious, we did prefer Hibachi.
Another great thing about Ono is that you get a free drink with your poké bowl!
Of course we had to also try some different flavours of Hawaiian Sun.
LOCATION: 747 Kapahulu Ave, Honolulu, HI
---
Poké Bar doesn't serve up traditional poké bowls, but it's delicious nonetheless.
It's closer to the type of poké bowls you'll find in Canada, loaded up with all kinds of toppings.
We came for dinner twice during our trip, and ended up sharing a large bowl the second time around.
We had no idea Poké Bar was a chain until we tried it a month later at their Vancouver restaurant!
The fish definitely tasted better in Hawaii though. And they had bigger portions in Hawaii.
LOCATION: 226 Lewers St l106, Honolulu, HI
---
Spending a day exploring the North Shore?
Giovanni's Shrimp Truck is one of the absolute must eat places in Oahu for garlic shrimp.
The garlic shrimp plate was phenomenal, and totally justified the long wait in line.
They open at 10:30 AM daily, and there'll likely already be a lineup before they even open, so come as early as you can.
Oh, and bring wet naps and hand sanitizer – it gets really messy!
Next door to Giovanni's is Honos, a Korean food truck, and my skydiving instructor said he actually preferred their garlic shrimp.
LOCATION: 66-472 Kamehameha Hwy, Haleiwa, HI
---
We were in heaven while eating at Papa Ole's.
It's a small family-owned restaurant with incredible local Hawaiian eats.
I think Adam got the short rib and garlic shrimp plate, and I got the garlic chicken.
It was a lot of food, and we totally would've taken it back to our Airbnb if we could, but we were going ziplining at Kualoa Ranch right afterwards.
This was probably one of our favourite Oahu restaurants during our entire visit – definitely one of the must eat places on the island!
LOCATION: 54-316 Kamehameha Hwy #9, Hauula, HI
---
Helena's is one of the most famous Oahu restaurants, and it's been around since 1946.
They serve up traditional and local Hawaiian cuisine, which isn't everyone's type of flavour, but is definitely worth trying anyway.
If you're going with other people, make sure only one person orders poi.
Poi has an acquired taste, and even the serving for one person is a little big!
If you're looking to try the most authentic Hawaiian food in Oahu, this is one of your msut eat places to visit.
LOCATION: 1240 N School St, Honolulu, HI
---
We really wanted to try fresh sushi while in Hawaii.
Since there was so much delicious Japanese food in Oahu, we just had to!
Hawaii Sushi doesn't look like much from the outside, but don't let that put you off.
You have to order and pay at the counter before sitting down and there aren't too many seats, so it's definitely more of a casual takeout restaurant.
But holy cow – the sushi here was fantastic.
Granted, it was the only sushi we tried while in Hawaii, but it was definitely one of the best sushi meals we'd ever had.
LOCATION: 3045 Monsarrat Ave Ste 1 Honolulu, HI
---
Must eat places in Oahu:
Cinnamon's at the 'Ilikai
Aloha Kitchen
Marukame Udon
Tonkatsu Ginza Bairin
Ramen Nakamura
Goofy Cafe & Dine
Mami's Empanadas
Musubi Cafe Iyasume
Hibachi
Ono Seafood
Poké Bar
Giovanni's Shrimp Truck
Papa Ole's Kitchen
Helena's Hawaiian Food
Hawaii Sushi
These were some of my must eat places in Oahu worth checking out.
We didn't even get to try everywhere I had on my list of Oahu food spots to try, but we'll definitely be back to eat our way through more of the island's must eat places.
Hawaii is now one of my most favourite places in the entire world, and I can't wait to go back and explore even more.
If you're looking for even more fun activities and things to do in Oahu, be sure to check out some local tours!
You can also check out my Oahu vlog on YouTube to see more of our trip!
Have you been to Honolulu before? What are some of your must eat places in Oahu? Let me know on Twitter or Instagram!
Plan your Oahu trip
If you're planning a trip to Hawaii, here are some other posts to help you plan your perfect trip: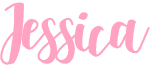 ---