Planning out all the best hikes in Oahu to go on while you're exploring the beautiful island?
Hawaii was the first tropical destination Adam and I ever visited together, and it totally made us fall in love.
From the palm trees lining the shores of the clear blue ocean to the vibrant and exciting food scene, there's just so much to love about Hawaii.
We managed to get in quite a bit of hiking during our trip to Oahu, and I'll be sharing some of the best ones we went on (or wished we went on!)
If you're looking for even more fun activities and things to do in Oahu, be sure to check out some local tours!
Here are the best hikes to go on in Oahu, ranked from the easiest to the most difficult!
Plan your Oahu trip
If you're planning a trip to Hawaii, here are some other posts to help you plan your perfect trip:
---
Where to stay in Oahu
---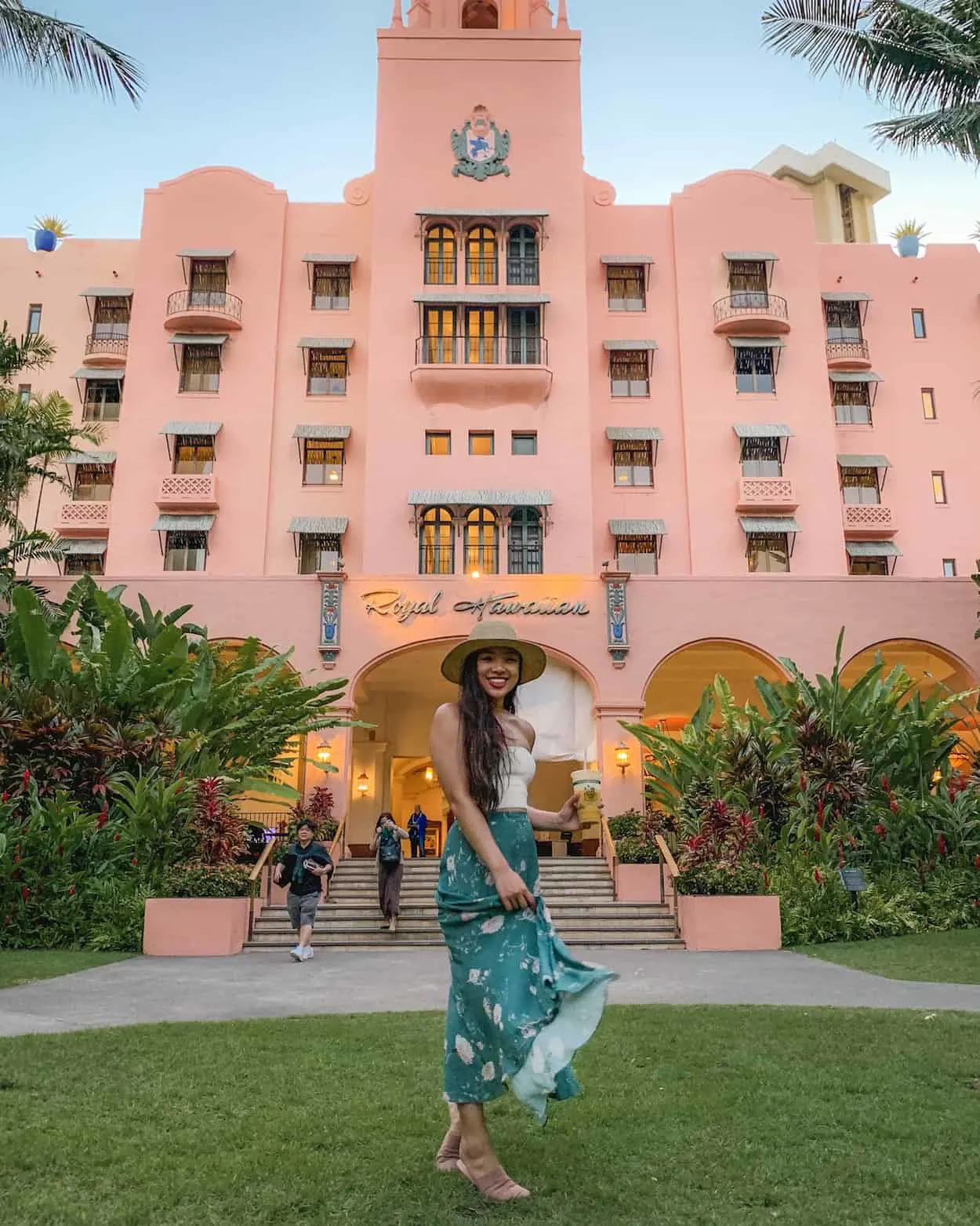 Waikiki is the main touristy part of Oahu, and it's the perfect neighbourhood to stay in – there are tons of amazing restaurants, great shopping, and fun beach activities all within walking distance!
The great thing about Oahu is that you can basically drive from one end of the island to the other in an hour (without traffic).
We usually stay in multiple accommodations in areas we'll be visiting, but we were able to stay in one place the entire time!
If you're looking to book your flights and hotels for Hawaii, I'd highly recommend using Expedia so you can collect points towards free rewards and discounts.
Here are a few great hotel options depending on your budget:
Airbnbs in Waikiki
As most hotels in Waikiki were out of our budget, we opted for an Airbnb (and even got a weekly discount on it).
Airbnbs are a lot more budget-friendly, especially if you plan on doing a longer stay (like we did with our 10 days in Oahu).
If you prefer to stay in Airbnbs, I also have a separate blog post all about how to find the best Airbnbs!
---
Best hikes on Oahu
---
Mauniwili Falls
Mauniwili Falls isn't the craziest waterfall we've ever seen, but it's still a nice hike that's very family-friendly.
Being beneath the trees makes it a lot cooler even if it's still hot out.
The beginning of the trail is the most beautiful in my opinion, and it really makes you feel like you're standing in the middle of a fairytale paradise.
Don't go in the water once you get to the end – apparently there's a disease in there that gives you similar symptoms to the flu.
We cringed hard when we saw a dude fully jump in and rub the water all over his face. *vomits*
LOCATION: 965P+JH Maunawili, HI
---
Makapu'u Lighthouse Trail
While the Makapu'u Lighthouse Trail is completely paved, it's actually a bit difficult because it's an uphill walk the whole way through.
There were quite a few families and people with strollers on the trail, so it's totally doable if you're visiting with family or kids!
You can't go inside the actual Makapu'u Lighthouse, but even just looking at it from afar along the trail is cool.
You can hike up past the trail to a pillbox and even higher views, but I'd recommend hiking shoes for this (like the Columbia Newton Hiking Boots) because it's a little difficult in just sneakers.
LOCATION: Makapuu Lighthouse Rd, Honolulu, HI
---
Diamond Head Crater
Diamond Head Crater is probably my favourite hike in all of Oahu.
It was fun, challenging, and the view at the top was fantastic!
We went a bit later in the morning, and it was pretty packed, but not completely unbearable.
There were a lot of families and older people on the trail, but we were able to pass them easily.
There's a pillbox people hike to at the end of the trail, but do it at your own risk – it's a bit dangerous to get to!
LOCATION: Kapahulu, Honolulu, HI
---
Pillbox Hike
The Pillbox Hike was actually the first hike we did while in Oahu, and phew, it was a tough one.
We weren't prepared for how unbelievably hot it would be hiking underneath the Hawaiian sun, and I didn't wear proper hiking shoes!
The uphill walk is pretty tough and the sandy trail makes it a bit difficult to get back down, but the stunning views at the top of the trail are totally worth it.
Just be prepared with proper hiking shoes and plenty of water when you go on the Pillbox Hike!
LOCATION: 265 Kaelepulu Dr, Kailua, HI
---
Koko Head Crater
We really wanted to hike Koko Head Crater while we were in Oahu, but we didn't manage to fit it into our schedule.
We were also just exhausted from all the hiking we did on the other trails, on top of all the other activities we had planned!
Koko Head is known as one of the best hikes on Oahu, and we'll definitely hike it ourselves someday.
The trail goes along an abandoned railroad track, which is pretty cool.
It's also known to be a stair master workout, so do plenty of stretching and get ready for an uphill battle!
LOCATION: 7604 Koko Head Park Rd #7602, Honolulu, HI | Website
---
Maili Pillbox
I was most excited to hike the Maili Pillbox trail (also known as the Pink Pillbox hike), and it turned out to be the toughest one.
It's not an official trail, and you're pretty much climbing up a sandy hill in direct sunlight for 30 minutes one way.
We had just come from a filling brunch where we shared a pitcher of mimosas, which probably wasn't the best idea.
Do bring plenty of water while you're here – we took tons of water breaks along the way!
LOCATION: Waianae, HI
---
Stairway to Heaven
Okay, so the main trail leading up to the Stairway to Heaven is actually illegal, and the police can fine you up to $1000 if they catch you there.
It was built during WWII for soldiers to access the radio antenna at the top, and since it's abandoned, the stairs are rickety and not maintained at all.
There is however a legal route from the opposite side, but it's an 8 hour roundtrip hike.
We weren't fit enough to do the Stairway to Heaven hike this time around, but we'll hopefully do it someday!
You can find full on YouTube videos showing you how to take the legal route if you're interested.
Travel blogger Journey Era also has a blog post all about both the illegal and legal routes to the Stairway to Heaven (also known as the Haiku Stairs).
LOCATION: Moanalua Valley Trail, HI
---
Best hikes on Oahu:
Mauniwili Falls
Makapu'u Lighthouse Trail
Diamond Head Crater
Koko Head Crater
Pillbox Hike
Maili Pillbox Hike
Stairway to Heaven
Hawaii has some of the best hiking trails in the world, and we can't wait to check out the hikes on the other islands.
We had so much fun doing hikes on Oahu during our trip!
You can check out my Oahu vlog on YouTube to see more of our trip.
If you're looking for even more fun activities and things to do in Oahu, be sure to check out some local tours!
Have you been on any of these Oahu hikes? What are some of the best hikes in Hawaii in your opinion? Let me know on Twitter or Instagram!
Plan your Oahu trip
If you're planning a trip to Hawaii, here are some other posts to help you plan your perfect trip:
Be sure to keep up with me on Instagram, TikTok, Twitter, Facebook, and Pinterest if you aren't already!
Feel free to subscribe to my weekly newsletter to get my blog posts delivered straight to your inbox.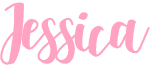 ---
Like this post? Pin it for later!
---