Searching for the best brunch spots in Oahu to eat at?
I'm a big brunch gal, and I love grabbing brunch in different cities.
There's just something so comforting about brunch food, and I love seeing how the local cuisine inspires the brunch dishes!
Whether you're looking to eat near the beach in Waikiki or in downtown Honolulu, you'll definitely love these brunch spots in Oahu.
Here are some of the best and most delicious brunch places to visit in Oahu, Hawaii!
If you're looking for even more fun activities and things to do in Oahu, be sure to check out some local tours!
You can also do an actual food tour in Oahu if that tickles your fancy.
Be sure to also follow me on Instagram and TikTok – I share a lot more content on those platforms that don't make it to the blog!
Plan your Oahu trip
If you're planning a trip to Hawaii, here are some other posts to help you plan your perfect trip:
---
Best brunch places in Oahu
---
If you're planning on having brunch even once while in Oahu, you need to pay a visit to Cinnamon's right along Waikiki Beach.
Cinnamon's is one of the best brunch restaurants in Waikiki!
While it's a hotel restaurant, the food is fairly priced and you get pretty decent sized portions.
I specifically came for the Guava Chiffon Pancakes, and I was not disappointed – definitely some of the best pancakes in Oahu.
Adam got the Kalua Pork (a traditional Hawaiian dish) Eggs Benedict, and it was pretty damn good.
I also decided to get a lil' bougie with a Strawberry Guava Mimosa.
I mean, it was only $6. How could you not?!
LOCATION: 1777 Ala Moana Blvd #150, Honolulu, HI
---
Chef Moké Warren was born and raised in Oahu, and opened Moké with his wife and kids.
They now have two locations in Oahu and two locations in Japan!
They've got a mix of classic breakfast comfort foods like omelettes and traditional Hawaiian breakfasts.
Try their Liliko'i Pancakes (topped with a delicious passionfruit sauce) or their Chili Moco (made with chili and cheese!)
LOCATION: Various locations
---
Sweet E's is an adorable family-run brunch spot in Oahu that serves up all kinds of delish eats.
From classic breakfast dishes like their Lox Bagel to Hawaiian-inspired brunch plates like their Kalua Pork Eggs Benedict, they've got plenty of options for the breakfast lover!
LOCATION: 1006 Kapahulu Ave, Honolulu, HI
---
Heavenly Island Lifestyle is a chic cafe in Waikiki serving up brunch dishes made with local and organic ingredients.
They've even got a traceability report on their menu showing where they source each of their ingredients on the Hawaiian islands!
Go for something more traditional and have the Organic Veggie & Beans Loco Moco, or enjoy a sweet Big Island Honey French Toast with your choice of fruits.
LOCATION: 342 Seaside Ave, Honolulu, HI
---
Aloha Kitchen is known for their soufflé pancakes, but at $14-19 USD a dish, I figured it would be more worth it to get a hearty meal.
I got the Shrimp Papa Pancake, which featured garlic shrimp and parmesan cheese. And it was only $16!
Adam loves his eggs benedicts (if you couldn't already tell), and I think he got the lobster one.
Both brunch dishes were very good and filling.
While the food was delicious, it's definitely one of the more expensive brunch places to visit in Waikiki!
LOCATION: 432 Ena Rd, Honolulu, HI
---
Goofy's was actually the first restaurant we hit up when we arrived in Honolulu, and we only went for dinner.
They serve local Hawaiian eats, but it's definitely inspired by international cuisines as well.
For brunch, they've got everything from Eggs Benedict, to Loco Moco, to French Toast.
We tried the Big Island Beef Loco Moco and Local Corn Fried Rice for dinner, and both were absolutely incredible with giant portions.
We'll definitely be stopping by for brunch next time we're in Oahu!
LOCATION: 1831 Ala Moana Blvd #201, Honolulu, HI
---
Farmhouse Cafe is a European-inspired cafe in Honolulu that serves up brunch everyday.
Try their Duck Egg Tartine or their Chorizo Omelette!
LOCATION: 808 Sheridan St #107, Honolulu, HI
---
Koko Head Cafe is a brunch spot by Chef Lee Anne Wong, serving up all kinds of Asian-inspired brunch dishes.
Try their Breakfast Congee or Breakfast Bibimbap, featuring non-traditional ingredients like bacon, Portugese sausage, ham, cheese, and croutons!
They've got an extensive list of craft cocktails and other drinks if you're in the mood, but you can also enjoy locally-sourced and freshly-squeezed juice or locally-brewed coffee.
LOCATION: 1145 12th Ave C, Honolulu, HI
---
If you're looking for more of an upscale brunch restaurant to visit in Oahu, Scratch Kitchen is amazing.
They've got small plates to share, including Deep Fried Deviled Eggs, Scratch Chili Fries, Escargots, and Bone Marrow.
For mains, they've got classic Hawaiian dishes and internationally-inspired eats, including their Chilaquiles, Marsala Roasted Shrooms Grits, and Scratch Loco Moco!
LOCATION: 1170 Auahi St Suite 175, Honolulu, HI
---
Adam and I knew we wanted to try fresh açaí bowls at some point while we were in Hawaii.
We ended up trying them for breakfast on our last day at Tropical Tribe in Waikiki.
How it works at Tropical Tribe is that you pick your size, smoothie base, and toppings.
We both preferred the Tropical Tribe Bowl as a base, and we definitely both could have gotten away with just getting small bowls rather than regular!
If you're just going for a snack, you can probably share a bowl with a friend as well.
LOCATION: 1778 Ala Moana Blvd Suite 101, Honolulu, HI
---
Best brunch restaurants in Oahu:
Cinnamon's at the 'Ilikai
Moke's Bread and Breakfast
Sweet E's Cafe
Heavenly Island Lifestyle
Aloha Kitchen
Goofy Cafe & Dine
Farmhouse Cafe
Koko Head Cafe
Scratch Kitchen
Tropical Tribe
These were some of the best brunch spots to visit in Oahu, whether you're looking for restaurants in Waikiki or Honolulu!
Have you been to any of these brunch spots? What are your favourite places to grab breakfast or brunch in Oahu? Let me know on Twitter or Instagram!
Plan your Oahu trip
If you're planning a trip to Hawaii, here are some other posts to help you plan your perfect trip:
Be sure to keep up with me on Instagram, TikTok, Twitter, Facebook, and Pinterest if you aren't already!
Feel free to subscribe to my weekly newsletter to get my blog posts delivered straight to your inbox.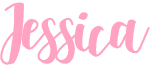 ---
Like this post? Pin it for later!