If you're looking for unique, non-touristy things to do in Toronto, I've got ya covered.
One of the best things about living in Toronto is that there's a never-ending amount of fun things to do in Toronto, no matter what kind of activities you're into!
Here are some of the best and most unique things to do in Toronto, whether you're looking to have a solo adventure or do something fun with your friends.
Be sure to also follow me on Instagram and TikTok – I share a lot more content on those platforms that don't make it to the blog!
More things to do in Toronto
If you're looking for more fun things to do in Toronto, you might enjoy these posts:
---
Unique things to do in Toronto
---
You might've been to the AGO before, but have you heard of the Power Plant?
The Power Plant Contemporary Art Gallery is a super underrated gallery in Toronto, so you'll seldom find it very busy.
They have new exhibitions every season, and they're always really cool to see!
The gallery is located right in the heart of the Harbourfront neighbourhood, where you'll find plenty of other fun things to do and fantastic restaurants.
Another really nice thing about the gallery: entrance is completely free, but they do accept donations.
It's also the perfect rainy day activity in Toronto if you're looking to avoid being outside!
LOCATION: 231 Queens Quay W, Toronto, ON
---
Snap photos at Graffiti Alley
Graffiti Alley is one of the coolest and most unique spots to visit in Toronto.
If you love looking at murals and street art, you'll definitely have a lot of fun exploring all the artwork here!
It changes every so often, so it's always cool to come back and see what's new.
You can find Graffiti Alley in an alleyway on Rush Lane, between Portland and Spadina.
It runs parallel to the trendy part of Queen West, where you can do plenty of shopping and hit up some of Toronto's best restaurants!
---
Allan Gardens is one of the most beautiful places in Toronto, and it's also completely free to visit.
This indoor botanical garden and conservatory features a few greenhouses you can explore, each housing different kinds of pretty plants and florals.
The original conservatory was built on the same land back in the late 1800s, but it was later destroyed by a fire and rebuilt in the early 1900s.
The rebuild is now a heritage building, and it's been there for over a century!
Do be wary of taking any photos here, as they can be pretty strict about taking "professional" photos, even if it's just with your phone.
LOCATION: 160 Gerrard St E, Toronto, ON
---
Fan of live performances? Snag a ticket to one of Fever's Candlelight Concerts in Toronto.
Their Candlelight Concerts are basically live instrumental performances where you're surrounded by hundreds of candles, so it's a really nice date idea!
If you're a fellow nerd, you'll definitely be into their anime or video game concerts, where you'll get to hear OSTs from iconic animes and video games.
They even have tribute concerts for iconic artists like Taylor Swift, Beyoncé, and Adele.
LOCATION: Various locations
---
Enjoy all-you-can-eat tacos at La Chingada
We all love all-you-can-eat sushi, but did you know Toronto also has all-you-can-eat tacos?
La Chingada offers up AYCE tacos for $29 every Thursday, and you can choose from 12 different taco options on the menu.
They make their own corn tortilla shells using corn imported straight from Mexico, so it's as authentic as it gets.
If you're looking to enjoy a drink, they've got over 80 tequilas and mezcals to choose from.
They also offer up happy hour and other daily specials throughout the week!
LOCATION: 1242 Dundas St W, Toronto, ON
---
Try a candle-making workshop at Yummi Candles
If you're a big candle person, why not try your hand at making your own candles?
Yummi Candles offers up scented candle-making workshops at their shop in the Distillery District.
The workshop is $90 per person, and runs between 1.5 to 2 hours per session.
You get to choose the fragrances, combine the scents with the waxes and wicks, and even customize the labels for your two larger candle jars and six smaller candle jars.
It takes about an hour for the candles to cool down, so you can shop around in-store or wander around the Distillery District (and maybe hit up a restaurant) while you wait.
It's a little more on the expensive side for an activity, but it's one of those activities worth doing at least once!
LOCATION: 10 Trinity St, Toronto, ON
---
You've probably heard of the annual Toronto International Film Festival, but did you know you could actually visit the TIFF Bell Lightbox year-round?
They have all kinds of unique and interesting programs and screenings throughout the year, especially if you're into old classics or international films.
They had a really fun program last summer dedicated to the boom of South Korean cinema, and they recently had a Valentine's program celebrating romantic films from around the world!
LOCATION: 350 King St W, Toronto, ON
---
Walk through the underground PATH
The PATH is most well-used by local commuters, but it's also a fun underground labyrinth to explore.
It's actually the world's largest underground shopping complex, as well as your best friend when it comes to getting around the city in the freezing cold or sweltering heat.
From the Eaton Centre to Union Station, you can pretty much navigate your way throughout most of the downtown core through the PATH.
It's a little confusing at first (and you'll probably get lost at least a dozen times), but over time it'll be a huge life saver.
You can also feel like a ~cool Toronto person~ knowing how to navigate your way through the PATH!
---
Do the EdgeWalk at the CN Tower
I know, I know, the CN Tower is the most popular attraction in Toronto.
But how many people do you know who've gone up to do the EdgeWalk?!
I've been to the CN Tower many times in my life, but I tried the EdgeWalk for the first time several years ago.
It's a really epic experience where you get to dangle off the edge of the tower, while you're strapped to it, of course!
Tickets for the EdgeWalk are a bit expensive, but it does include access to the top of the CN Tower, which is nice.
LOCATION: 290 Bremner Blvd, Toronto, ON
---
If you're up for a really epic experience in downtown Toronto, you'll want to go on this incredible helicopter tour over Toronto.
You'll get to see Toronto from 2,000 feet high in the sky, and it offers up the most unique views of the city!
Tickets start at $140 per person for the 7-minute flight, so it is quite pricy, but it's definitely worth doing at least once.
There's also a 14-minute flight starting at $235 per person if you want something a little bit longer!
The helicopter tours are operated by Toronto Heli Tours out of Billy Bishop Toronto City Airport, which is located along Toronto's waterfront.
After your tour, you can hit up one of the best Harbourfront restaurants for a delicious meal!
---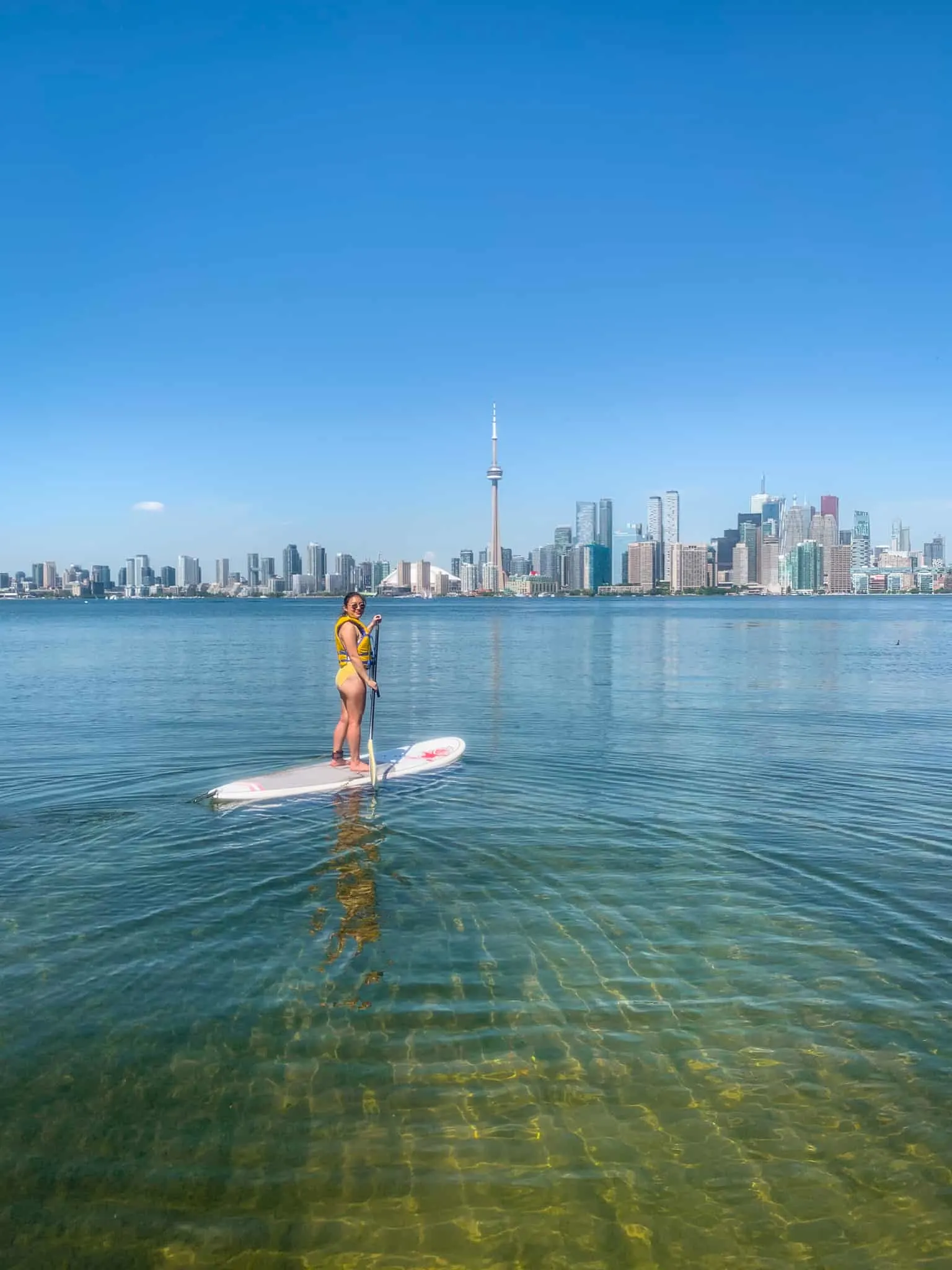 Standup paddleboarding is one of the most fun water sports you can do, especially at the Toronto Islands, where you can get a stunning view of the Toronto city skyline!
Ain't nothin' us Torontonians love more than our CN Tower skyline views.
You can bring your own standup paddleboards if you have them, or rent them by the hour from Toronto Island SUP.
It's best to go as early as possible before it gets too busy, unless you want a dozen other SUP riders in the background of your epic skyline shots.
Toronto Island SUP also offers a really cool nighttime SUP guided tour, where you get an illuminated torch paddle to paddle with.
After your SUP adventure, spend some time exploring other fun things to do on the Toronto Islands.
If you're interested in doing a guided tour around the islands, you can also do a fun 3.5 hour bike tour of the Toronto Islands, where you get to ride all around the islands and learn about its 200 year history.
It also includes your ferry tickets, bicycle and helmet, plus water and snacks, which makes life a little easier!
---
The Scarborough Bluffs is incredibly stunning, and you won't even believe it's in Toronto when you see it.
It's a gorgeous spot to visit all year-round, but fall is probably my favourite time to visit, when the leaves are all changing colours!
Please exercise caution and avoid going near any cliff edges (which are unstable) and avoid swimming on windy days.
People have died falling off the cliffs and getting swept out into the lake, so just use your common sense and be safe.
The Bluffs are located in Scarborough (duh), so a bit of a trek from downtown, but it's so worth the visit.
Afterwards, you can make use of your visit and hit up one of Scarborough's best restaurants.
LOCATION: 1 Brimley Rd. S, Bluffers Pk Rd, Scarborough, ON
---
Unique things to do in Toronto:
Check out art at the Power Plant Contemporary Art Gallery
Snap photos at Graffiti Alley
Stroll through the Allan Gardens Conservatory
See a Candlelight Concert in Toronto
Enjoy all-you-can-eat tacos at La Chingada
Try a candle-making workshop at Yummi Candles
Watch a film at the TIFF Bell Lightbox
Walk through the underground PATH
Do the EdgeWalk at the CN Tower
Go on a helicopter tour over Toronto
Standup paddleboarding at the Toronto Islands
Explore the Scarborough Bluffs
These were some of the most fun and unique activities and things to do in Toronto!
Have you done any of these activities? What are some other fun and unique things to do in Toronto? Let me know on Twitter or Instagram!
More things to do in Toronto
If you're looking for more fun things to do in Toronto, you might enjoy these posts:
Be sure to keep up with me on Instagram, TikTok, Twitter, Facebook, and Pinterest if you aren't already!
Feel free to subscribe to my weekly newsletter to get my blog posts delivered straight to your inbox.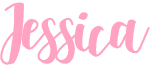 ---
Like this post? Pin it for later!