Thank you to BrokerLink for sponsoring this post on getting insurance coverage in Toronto. As always, all opinions are my own.
Shopping for insurance for the first time can be intimidating, but it's actually quite easy to do, whether you're looking to get car insurance, tenant insurance, or home insurance in Toronto.
I know I'm not a fan of chatting with anyone on the phone, and this is why I think BrokerLink is such a fantastic service for my fellow Canadians who just want to get everything done online at your own fingertips.
You simply answer a couple of questions on their website and have competitive quotes given to you within 5 minutes – no need for talking to anyone on the phone or spending hours shopping around!
Some insurance coverages are mandatory, like auto insurance, while some are optional, like tenant insurance and home insurance.
And fun fact: you can actually get discounts if you purchase multiple insurance coverages together, like your car and tenant insurance!
I'll be talking a little more about each of these types of insurance, particularly when it comes to living in Toronto.
You can also follow @brokerlinkca on Instagram for more insurance tips!
Be sure to also follow me on Instagram and TikTok – I share a lot more content on those platforms that don't make it to the blog!
---
About BrokerLink
---
BrokerLink is one of the largest insurance brokerages in Canada, and they make it super easy for anyone to get the best and cheapest insurance quotes.
You just answer some quick questions about yourself, compare between the multiple quotes offered, then pick the best coverage that fits your needs – no need for calling around to shop for different quotes!
If you'd rather go in-person, you can also visit one of their 130+ community branches across Canada, or you can call them at 1-866-724-2372.
You can also chat with Briana the chat bot on their website if you have any questions.
---
Car insurance in Toronto
---
Ontarians actually pay some of the highest car insurance rates in Canada, second behind British Columbia.
Average monthly car insurance in Canada
The average car insurance rate in Ontario is between $1,500 to $1,900 per year, but keep in mind that rates vary greatly depending on a number of factors, including:
Age (someone under 25 will typically pay more than someone in their 40s)
Gender (females typically pay less than males)
Your car make and model (inexpensive vehicles cost less to repair than luxury cars)
Vehicle usage (driving short distances occasionally vs. long commutes daily)
Driving history (how long you've had your license, past speeding tickets, previous accidents)
Where you live (driving in Toronto vs. Stratford)
These factors are all taken into account based on statistics and data relating to car accidents.
New drivers typically pay higher car insurance rates due to less experience on Toronto roads, but you'll get a range of the cheapest to most expensive quotes on BrokerLink to choose from.
Cheapest cars to insure in Toronto
If you're curious what kind of cars are typically the cheapest to insure in Toronto, here's a quick list:
Volkswagen Jetta
Kia Rio
Chevrolet Cruze
Honda Civic
Ford Fiesta
Toyota Camry
Volkswagen Golf
Nissan Micra
---
Renter's insurance in Toronto
---
So, why the heck does one need tenant insurance, anyway?
Well, in case anything happens to the place you're renting (a flood, a fire, etc.), you'll want renter's insurance to insure all of your belongings, as well as any living expenses as a result.
You might think you don't have many valuable belongings, but think about it – your clothing, jewelry, laptops, TVs, electronics, kitchen appliances – that could add up to thousands of dollars.
As for living expenses, the tenant insurance covers any food, clothing, and hotel expenses if you make a claim while you're forced out of your home for some time.
It also protects you against liability, in the case of any accidents causing injury to someone else, or any unintentional damage to someone else's property.
Your landlord will already have home insurance, but it won't protect you in the case that anything happens – it only protects their actual unit or house.
Tenant insurance isn't mandatory by law in Toronto (though some landlords make it a condition on the lease), and only 50% of renters in Ontario have tenant insurance.
Average tenant insurance cost in Toronto
Wondering how much tenant insurance normally is in Toronto?
Canadians on average pay about $23 a month for tenant insurance, while people in Ontario typically pay between $25 and $30 a month.
With rent and other expenses in Toronto already being so high, you might not want to shell out even more for tenant insurance, but it can actually be very affordable, and it helps you in case of any emergencies!
With BrokerLink, you can find the best and cheapest tenant insurance for you in Toronto, plus you can easily shop and buy it all online.
---
Home & condo insurance in Toronto
---
Like tenant insurance, home insurance isn't mandatory in Ontario, but a lot of banks do require it if you're looking to get a mortgage.
Also just like tenant insurance, it covers your possessions, living expenses in case of any claims, and any incidents of liability that may happen to someone else in or around your property.
Average home insurance cost in Toronto
It's difficult to say how much home insurance costs on average because it varies greatly depending on your location and property value.
I live in a downtown Toronto condo, and I was quoted between $24 to $45 a month for home insurance.
If you're looking for the best home and condo insurance in Toronto, BrokerLink gives you competitive quotes ranging from the cheapest to the most expensive, and you can pick the insurance coverage that works best for you.
---
How to lower insurance premiums in Ontario: car, renter's, & home
---
1. Bundle your insurance
If you bundle multiple insurance coverages with one company, you might be able to get discounted rates.
For example, you could get auto and home insurance, or auto and tenant insurance.
2. Raise your deductible
A deductible is the amount you have to pay towards an insurance claim.
If you can afford to pay for a higher deductible when you make any insurance claims, it can help to lower your premiums.
For example, let's say you get into a car accident and the damage costs $2,000 to repair.
If you pay a $500 deductible, the insurance company has to cover the remaining $1,500, so your premium might be higher.
If you pay a $1,000 deductible, they'll only have to cover the remaining $1,000, so the premium might be lower.
Also remember that accidents can happen at any moment, so you'll want to make sure you actually have enough saved up to pay for a deductible if it does come up out of nowhere.
3. Only pay for the insurance coverage you need
Figure out the kind of insurance you do and don't need, whether it's for auto, tenant, or home insurance.
Maybe all the contents of your condo are worth $50,000, but realize that the more you're insuring, the higher your premiums will be.
I personally calculated my most valuable items, like my laptop, TV, and Vitamix.
4. Purchase a vehicle with cheaper insurance costs
As I mentioned earlier, some vehicles cost more than other to insure, because of their safety features and the repair costs.
For example, a BMW X5 costs a lot more to repair than a Honda Civic, so the car insurance premiums will typically be higher.
5. Shop around for insurance on BrokerLink
BrokerLink makes it very easy to shop around for different insurance quotes, so you can always find the best and cheapest premiums no matter what kind of insurance you're looking for.
---
Hopefully this post helped you to understand insurance coverage a little better, whether you're looking for car insurance, renter's insurance, or first time home buyers' insurance.
Visit BrokerLink.ca for a no-obligation quote on insurance, featuring the best and cheapest rates!
You can also follow @brokerlinkca on Instagram for more insurance tips.
What are some other ways you've used to save on insurance premiums in Toronto? Let me know on Twitter or Instagram!
Be sure to keep up with me on Instagram, TikTok, Twitter, Facebook, and Pinterest if you aren't already!
Feel free to subscribe to my weekly newsletter to get my blog posts delivered straight to your inbox.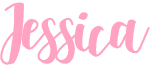 ---
Like this post? Pin it for later!
---