Planning a visit to the Canadian Badlands in Alberta and looking for things to do around the area?
If you're wondering what exactly badlands are, it's a region with barren land, little vegetation, and heavy erosion.
The Alberta Badlands are the largest in Canada, and there are other badlands regions across the country as well!
We were quite surprised by how quiet the area was on a summer weekend, but I guess most people traveling to Alberta head west to Banff and Jasper.
If you're thinking of visiting, here are the best things to do in the Alberta Badlands!
Be sure to also follow me on Instagram and TikTok – I share a lot more content on those platforms that don't make it to the blog!
Plan your Alberta trip
If you're planning a trip to Alberta, here are some other posts to help you plan your perfect trip:
---
Calgary to the Alberta Badlands
---
Visiting by car
The Alberta Badlands spans from Drumheller to the Saskatchewan border, and the most popular destinations are Drumheller and Dinosaur Provincial Park.
Drumheller is about an hour and a half northeast of Calgary, and adding Dinosaur Provincial Park adds an additional hour and a half.
If you just drive straight east to Dinosaur Provincial Park, it's just about a two hour drive.
If you're looking for car rentals, I always use Expedia – that way I can earn points towards discounts on future rentals!
Visiting by guided bus tour
If you're not feelin' driving 3-6 hours roundtrip to and from the badlands, you can do a guided 1-day tour from Calgary instead.
I personally prefer driving myself so I can explore freely, but guided tours can definitely be fun as well!
---
Things to do in the Alberta Badlands
---
You'll find The Royal Tyrrell Museum of Palaeontology in Drumheller, where you can see 40 different dinosaur skeletons and hundreds of fossil specimens.
Tickets are $21 per adult, $10 for kids and teens, and free for children 6 and under.
LOCATION: 1500 N Dinosaur Trail, Drumheller, AB
---
You'll also find the world's largest dinosaur while you're in the badlands – not a real one though, unfortunately!
You can snap a selfie down below with Tyra the dino, then climb over 100 steps inside and get a view of the Alberta Badlands from its mouth.
Yes, it's a tourist trap, but yes, it's still a fun stop.
Entrance costs $5 CAD per person or $15 per family, and kids 5 and under enter free.
LOCATION: 60 – 1 Avenue West, Drumheller, AB
---
Walk along the Hoodoos Trail in Drumheller
Hoodoos are fragile pillars made of sand and clay, and they take millions of years to form.
You'll find the most hoodoos at this site in Drumheller, though you'll find hoodoos across the Alberta Badlands!
LOCATION: Highway 10 East, Drumheller, AB
---
You probably know of Horseshoe Canyon in Arizona, but did you know there's one in Alberta as well?
It looks more like the Grand Canyon with the colourful sandstone layers on the canyon walls, and you can actually hike down through it!
LOCATION: Drumheller, AB
---
Horsethief Canyon is another awesome hike in Drumheller with epic views of the badlands.
Why the name, you ask? Outlaws used to hide their stolen livestock here over 100 years ago lol.
LOCATION: Drumheller, AB
---
Drumheller's Little Church is a teeny tiny church that seats 6 people at a time, and it's quite cute and Instagrammable.
It's pretty much just a quick photo stop, but definitely a fun one!
LOCATION: North Dinosaur Trail & Murray Hill Road, Drumheller, AB
---
The Last Chance Saloon is in the teeny town of Wayne, which is pretty much a ghost town.
You can grab a meal at the saloon (so many burgers to choose from) and even stay overnight at the Rosedeer Hotel.
They've been around for over 100 years, which is pretty cool – it feels like it's straight out of a western movie!
LOCATION: 555 Jewell St, Rosedale, AB
---
Dinosaur Provincial Park is known as the richest dinosaur fossil site in the world, and it's actually a UNESCO World Heritage Site.
The cool thing about visiting this park is that you can find dinosaur fossils yourself, though you're not allowed to remove them.
We didn't manage to find any fossils (we weren't actively looking), but we had a lot of fun exploring the incredible landscape!
Be very careful while climbing anywhere, as the sand makes it super slippery and easy to fall.
You can also camp here if you'd like – we saw tons of people camping when we visited!
There's a café on-site, which is pretty much the only place to eat in the area – the nearest town over is Brooks, which is about a half hour drive.
LOCATION: Iddesleigh, AB
---
The Alberta Badlands are a pretty epic spot to have here in Canada – it definitely feels otherworldly, and reminds us a lot of Arizona and Utah.
Though you can totally visit the badlands on just a day trip, you can stay overnight in a hotel in Drumheller if you're looking to take your time and enjoy everything there is to see.
Have you visited the Alberta Badlands before? Let me know on Twitter or Instagram!
Plan your Alberta trip
If you're planning a trip to Alberta, here are some other posts to help you plan your perfect trip:
Be sure to keep up with me on Instagram, TikTok, Twitter, Facebook, and Pinterest if you aren't already!
Feel free to subscribe to my weekly newsletter to get my blog posts delivered straight to your inbox.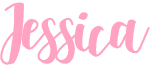 ---
Like this post? Pin it for later!