Figuring out what to pack and wear for your trip to Iceland?
Having gone to Iceland twice now, I definitely think I've nailed down the essentials on the best things to pack and the most appropriate clothing to wear.
It's chilly no matter what time of year you go to Iceland, so that's the major thing you need to be prepared for!
Here's my guide on what to wear and what to pack in Iceland during the summer.
If you're looking for more posts to help plan your trip, I've got a whole bunch of Iceland blog posts!
READ ALSO:
---
What to pack for Iceland
Clothing
I've gone to Iceland for 7 days and 2.5 weeks, and below is a packing list for one week in Iceland.
The weather in Iceland can go from mild to insanely wet and cold pretty quickly, and you're going to want to have the right clothing and gear.
For your everyday outfits, I'd layer a t-shirt, sweater, jacket, leggings, socks, and boots.
You likely won't be sweating very much in the chilly weather, so you don't have to pack that heavy for your Iceland trip.
Here's what to wear while you're in Iceland!
Tops
1 warm sweater, crewneck, or hoodie
2 tank tops for layering
5 shirts
Waterproof rain jacket
Warm jacket
Iceland weather varies depending on where you are.
You can drive a few minutes from gloomy and rainy weather into sunny and clear weather!
Layer up your Iceland outfits with a tank top, shirt, sweater, then jacket.
If it gets warm out, or you start sweating from your hike, you can easily remove layers.
Bottoms
4 pairs of leggings
1 pair of denim
Leggings are your go-to choice of bottoms for Iceland.
If you fall on your butt during a hike, you won't ruin your pants (as long as they're not white).
If you're stuck in the car for a long drive, you'll be more comfortable than in jeans.
Nike Dri-Fit leggings are amazing and they dry quickly!
You can also pack a pair of jeans to wear while exploring cities like Reykjavik and Akureyri so you don't look as touristy.
Footwear
For footwear, you're going to want to pack:
Hiking boots or sturdy shoes
Slides or flip flops
You'll be doing a lot of walking and hiking while in Iceland, so bring appropriate hiking footwear.
I wore Dr. Martens during our first trip to Iceland, which was an absolutely terrible idea.
I got ankle blisters on the first day and they kept getting worse throughout the week!
Unless you want rocks inside your shoes, you should wear tight-fitting or tall footwear.
I'd also recommend hiking boots over hiking shoes, especially if you plan on glacier hiking (it's required).
The Columbia Newton Hiking Boots are one of the best pairs of boots to wear hiking.
You're going to also want to pack a pair of waterproof slides or flip flops for dirty Airbnb shower floors, outdoor hot springs, or even to give your feet a break from bulky shoes.
I have a blog post all about Airbnb tips if you're hoping to avoid any Airbnb nightmares.
Accessories
7 pairs of underwear
1-2 sets of pajamas
7 pairs of socks
Sunglasses
Tuque
Pair of gloves
Bathing suit
Also, pack more socks than you think you'll need.
In case your feet or shoes get soaked anywhere, you'll be grateful for a fresh and warm pair of socks.
Bringing a few pairs of wool or thicker socks would also be helpful!
You'll want gloves for when it's chilly, and they might also be helpful for grabbing onto rocks and such while hiking.
Texting gloves are great for when you want to use your phone for taking photos!
Swimwear
You can also check out my posts on the best Canadian bathing suit companies and the best swimwear on Amazon Canada.
Accessories
Waterproof bag
Carry-on luggage
If you're hopping from Airbnb to Airbnb or hotel to hotel, you'll want to travel with as little as possible.
Opt for just a backpack and one carry-on luggage, or just the backpack if you're able to pack that light!
I didn't bring a waterproof backpack the first time I visited Iceland, and it got soaked.
So, I'd highly recommend bringing along any waterproof bag to carry around with you throughout the day.
Electronics
Phone charging cable
Portable charger or charging phone case
Any cameras (plus their chargers)
Kindle (for the flights and long drives)
Iceland is a very wet place between the rainy weather and the waterfalls, so you're going to want to bring a waterproof phone case.
I swear by this waterproof phone case from Amazon – I buy the updated versions whenever I get a new phone.
It has a strap attached to it so you can wear it around your neck or wrap it around your wrist.
It'll keep your phone safe when taking photos in the rain or under waterfalls, but it's also useful for taking into pools or even boat tours!
If you're hoping to get long exposure shots or even photos of the northern lights, a tripod is essential.
If you're not too keen on lugging around a big tripod, the Gorillapod is a great option that can easily fit into your backpack.
Toiletries
Food
Miscellaneous
Passport
Pen (to fill out the customs form)
Plastic bags (for collecting garbage)
Reusable grocery bags (they don't give them out at stores)
---
What to wear in Iceland: outfit ideas
Since it is chilly in Iceland all year-round, you should care more about being warm than being cute.
However, you can find cute warm clothes to mix and match!
Here are some simple outfits you can wear in Iceland.
---
When it comes to packing for Iceland, definitely think about comfort and functionality over function.
You can still take plenty of cool photos even with tons of layers on!
To see more of our trips to Iceland, you can check out my YouTube vlogs on 1 week in Iceland and 2 weeks in Iceland!
If you're looking for even more fun activities and things to do in Iceland, be sure to check out some local tours!
Have you visited Iceland before? What else would you add to your packing list? Let me know on Twitter or Instagram!
If you're planning a trip to Iceland, here are some other posts to help you plan your perfect trip: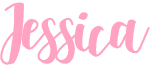 ---