Looking for the best ice cream and gelato spots to visit in Ireland?
You guys know how much I love my ice cream, and I just had to check out at least a few spots while we were in Ireland a few weeks ago.
We didn't get to visit a whole lot of places, but we did manage to visit 3 different ice cream and gelato spots that were all absolutely amazing.
I'll definitely be visiting some other new ice cream and gelato spots next time we're in Ireland!
You can find all of these spots in Dublin, but you can find some of these around the country as well.
Here are some of the best ice cream and gelato spots in Ireland!
Be sure to also follow me on Instagram and TikTok – I share a lot more content on those platforms that don't make it to the blog!
---
1. Murphy's Ice Cream
When Googling ice cream spots before our trip, Murphy's was the first place I added to our list.
It's unique to Ireland, and their ice creams are handmade in the town of Dingle!
They've got locations across the country, but we of course had to try their ice cream right where they're made.
There are two Murphy's locations in Dingle literally a block away from one another – that's how you know it's good!
Adam got the Saucy Chocolate Cookie with Irish coffee ice cream and I got the Sticky Toffee Pudding with brown bread ice cream.
Next time I'd love to try the Dingle sea salt and Dingle gin flavours!
LOCATION: Various locations | Website
---
2. Cloud Nine Temple Bar
We stumbled across Cloud Nine while walking back to our Airbnb one night.
Such an awesome little spot along Temple Bar.
Adam got the mint gelato and I got one of the alcoholic flavours – I can't remember, but I think it was either Bailey's or Irish coffee.
Either way, both of them were absolutely delicious!
Definitely a must-visit after having dinner or drinks along the Temple Bar area.
LOCATION: 1 Temple Bar | Website
---
3. Gino's Gelato
I'm pretty sure Gino's has locations all over the world, but I'd never heard of it before our trip.
The Galway location looked super cute, so we had to stop inside.
Adam got the mint chocolate (can you tell what his favourite flavour of ice cream is?) and I got the bubble gum.
This was honestly some of the best gelato I've ever had.
LOCATION: Various locations | Website
---
Best Ireland ice cream spots:
I'm glad we got to squeeze in trying some ice cream during our trip, and I can't wait to go back and try more ice cream spots in Ireland.
Check out my Ireland vlog to see more of our trip!
Have you been to Ireland before? Tried any ice cream spots around Ireland? Let me know on Twitter or Instagram!
If you're planning a trip to Ireland, here are some other posts to help you plan your perfect trip:
Be sure to keep up with me on Instagram, TikTok, Twitter, Facebook, and Pinterest if you aren't already!
Feel free to subscribe to my weekly newsletter to get my blog posts delivered straight to your inbox.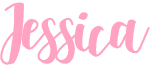 ---
Like this post? Pin it for later!