Looking for the best hikes in Stavanger to do during your Norway trip?
We recently visited Stavanger during our Europe trip, and we absolutely loved it.
Norway has been on Adam's bucket list for a long time, and we can't wait to come back and explore more of the country!
Since the weather was not the best during our trip in mid-October, we weren't able to do many of the hikes we planned, but we'll definitely be back someday.
Here are some of the best hikes to do in Stavanger, Norway!
Be sure to also follow me on Instagram and TikTok – I share a lot more content on those platforms that don't make it to the blog!
More things to do in Norway
If you're planning your trip to Norway, you might enjoy these posts:
---
Hiking gear for Stavanger
---
The weather can change very quickly in Norway, so you'll definitely want to be prepared with proper wind, rain, or snow gear.
I'd also highly recommend investing in good-quality hiking gear, in particular:
Hiking shoes or boots (waterproof is a plus)
Waterproof rain jacket or poncho
Hiking backpack
We both wore average rain jackets and non-waterproof hiking shoes, and we were soaked on the two days we went hiking.
I've been wearing my Columbia Newtons for 5 years now, and they're still in pristine condition. They're waterproof and they provide fantastic support for hikes.
If you do a lot of hiking, a lightweight hiking backpack is essential. I've been using my Osprey Tempest for 2 years now, and Adam has the men's version (Talon 22).
---
Best hikes in Stavanger, Norway
---
Trolls are a big part of Norway's culture, and you can find an *ahem* big surprise on the Trollpikken hike.
This 1-hour roundtrip hike takes you to a jutting rock that resembles something quite phallic.
Hilariously, the rock was severed in June 2017, but reattached the next month after a crowdfunding campaign.
We didn't get to do this hike, but it's on our list for our next visit to Stavanger!
LOCATION: 4373 Egersund, Norway
---
If you're a fan of chasing waterfalls, take the 1-hour roundtrip hike over to Månafossen, an epic waterfall that towers at 92 metres high.
About a half hour beyond the waterfall is Friluftsgarden Mån, a restored old mountain farm.
There are tent sites in the area where you can set up camp, or you can even stay inside the farmhouse.
We unfortunately didn't get the chance to hike this trail either, but it's on our list for the next time we visit!
LOCATION: V95H+MG, 4335 Frafjord, Norway
---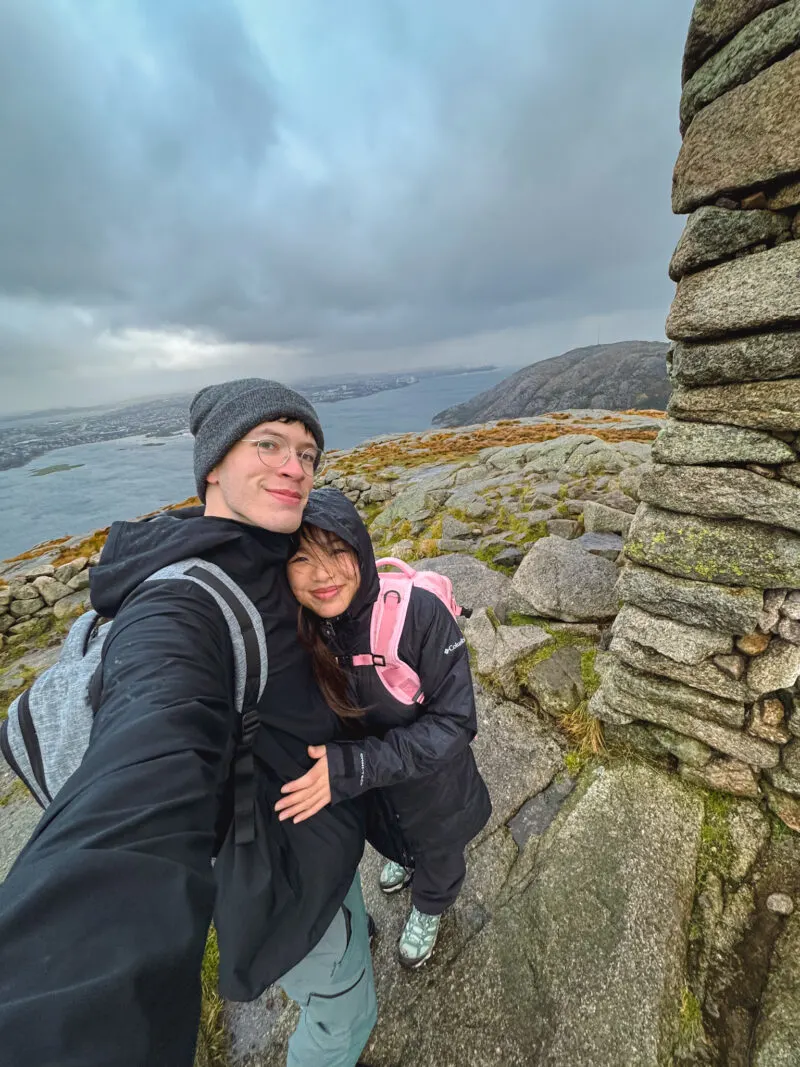 Dalsnuten sits at 324 metres high, and you get breathtaking 360 degree views of Stavanger at the peak.
This mountain hike is relatively easy, and you can expect to spend 2 to 3 hours roundtrip here.
We actually hiked up it in on-and-off pouring rain and with a wind warning, which I would highly advise against.
Luckily, we were able to enjoy a few minutes of no rain at the top to snap a few photos!
You might also see some wild sheep roaming around – sadly, we were only able to see them from far away.
LOCATION: Fjogstadveien, 4329 Sandnes, Norway
---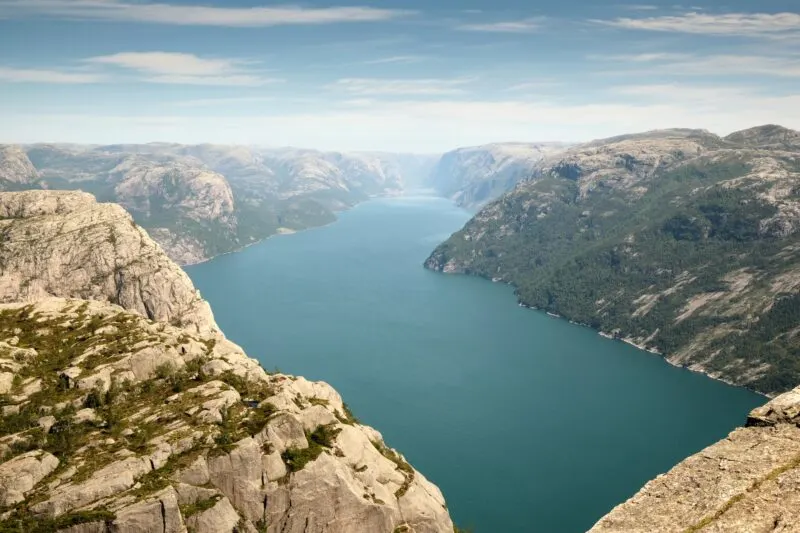 This epic 2-hour hike gives you sweeping views of Lysefjord.
The views at the top are similar to the views at Preikestolen (which I'll talk about next), but it takes half the time and is less busy.
The selling point about Preikestolen is definitely the flat top, which I think is worth the extra time!
The parking lot for Sokkaknuten is quite small and costs 30 NOK per vehicle, which is actually significantly less expensive than the parking for Preikestolen.
LOCATION: 4110 Forsand, Norway
---
Probably the coolest hike you can do in Stavanger is the world-famous Preikestolen hike, which is also known as Pulpit Rock.
Pulpit Rock is a steep cliff sitting 604 metres above Lysefjorden, and it's about a 4-hour trek to get to the picturesque flat top.
This famous 8-kilometre mountain hike attracts about 300,000 hikers a year!
Along the hike, you'll find a chained fence with tons of locks, so feel free to bring your own lock to stick on.
The elevation gain is about 500 metres, with some pretty steep sections, so you'll definitely need to have proper hiking footwear.
A hiking pole isn't necessary, but our Airbnb host left it for us, and it was nice to have!
You can hike Preikestolen year-round, but you'll need special equipment (and probably a guide) if you're visiting from the winter months of November through April.
If you're not totally confident or just don't want to hike on your own, you can book a guided hiking tour to Preikestolen!
Parking is 250 NOK (~$31 CAD) for the day, or 40 NOK (~$5 CAD) if you can hike in less than 2 hour, which we saw some locals doing.
Afterwards, stop nearby into Preikestolen Kebab & Pizza for their delicious kebab pizza!
LOCATION: Preikestolvegen 521, 4105 Jørpeland, Norway
---
Stairclimbers got nothin' on Flørli 4444, the world's longest wooden staircase with 4,444 steps.
It's about a 2 to 4 hour straight ascent up the steps, with an elevation gain of about 750 metres.
Once you make it up to the top of the wooden steps, you can enjoy stunning views of the fjord from above.
This challenging hike is located in Flørli, a historic village deep in the Lysefjord.
The village is completely roadless, and the only way to access it is by ferry or by foot.
While you're in the village, you can also check out the historic hydropower station, as well as the seasonal café that only opens during the summer months!
---
Kjerag is the highest peak in the Lysefjord fjord, and it sits at a whopping 1,084 metres above sea level.
This epic 11 kilometre hike takes about 6 to 10 hours roundtrip, and with an elevation gain of 800 metres, it's not an easy trek.
You'll even have to pull yourself up and slide down wires, so if you're not an experienced hiker, it's probably best to go with a guided tour.
Once you make it to the end, you can snap a photo with the Kjeragbolten boulder.
This famous boulder is squashed between two massive rocks, and standing on it ain't for the faint of heart.
Keep in mind that the Kjerag hike is only open seasonally, and you'll need to book a guided tour to go during off-season.
Parking for the hike is also 300 NOK!
LOCATION: Fv500 10, 4127 Lysebotn, Norway
---
Best hikes in Stavanger:
Trollpikken
Månafossen and Friluftsgarden Mån
Dalsnuten
Sokkaknuten
Preikestolen
Flørli 4444
Kjerag
These were some of the best hikes in Stavanger!
Something to also note is that there are toll roads all around Norway, and you'll end up driving on them even if you select "no toll roads" on Google Maps.
We ended up paying around $80 CAD in tolls over the 3 days we were in Stavanger, and we didn't even drive very much!
If you head north of Stavanger, you might also end up driving through the Ryfast tunnel, which is the deepest and longest underwater tunnel in the world. Pretty cool!
Have you been to Stavanger before? Did you do any hikes while you were in Stavanger? Let me know on Twitter or Instagram!
More things to do in Norway
If you're planning your trip to Norway, you might enjoy these posts:
Be sure to keep up with me on Instagram, TikTok, Twitter, Facebook, and Pinterest if you aren't already!
Feel free to subscribe to my weekly newsletter to get my blog posts delivered straight to your inbox.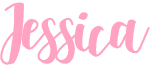 ---
Like this post? Pin it for later!