Looking for the best museums in Amsterdam to visit during your trip?
Seeing all of the cool museums was one of our favourite parts of our recent Amsterdam trip.
There are around 75 different museums in Amsterdam, which is absolutely wild!
No matter what sorts of things you're into, there's definitely a museum for it in Amsterdam.
Here are some of the best museums you need to check out during your visit to Amsterdam!
Be sure to also follow me on Instagram and TikTok – I share a lot more content on those platforms that don't make it to the blog!
Disclaimer: amsterdam&partners was kind enough to hook us up with complimentary I amsterdam City Cards, which gave us access to several of the experiences I'll be mentioning in here. As always, all opinions are my own, and I would never recommend anything to you guys that I wouldn't pay for myself.
More things to do in Amsterdam
If you're planning your trip to Amsterdam, you might enjoy these posts:
---
Best museums in Amsterdam
---
The Rijksmuseum is the national museum of the Netherlands, and it's dedicated to Dutch arts and history.
It was actually the very first museum we visited in Amsterdam, and we were totally in awe.
We'd only planned on spending about a half hour here, but we spent well over an hour wandering around.
That wasn't even enough time for us to see everything – I'd definitely plan on spending a few hours if you plan on visiting!
We were even thinking about coming back on another day, but we decided we wanted to check out as many new sights as possible while we were in Amsterdam.
There were so many amazing historical artifacts and works of art in the museum, and we also had no idea that the Netherlands had such a dark history.
You can also see one of Van Gogh's iconic self-portraits at the Rijksmuseum!
The architecture of the museum building is also incredibly stunning, and you'll definitely want to stroll through the beautiful gardens out front as well.
If we do come back to Amsterdam someday, this is one museum we'll definitely be revisiting.
LOCATION: Museumstraat 1, 1071 XX Amsterdam, Netherlands
---
The Moco Museum is dedicated to modern and contemporary art, and you'll find a bunch of iconic works by famous artists including Banksy, Kaws, and Andy Warhol.
We also saw our first NFT exhibition here, which was really interesting to see!
The Digital Immersive Art exhibition by Studio Irma x Moco was one of my favourite parts of the museum because of all the ✨selfie opportunities✨.
It reminded me of Yayoi Kusama's iconic Infinity Mirror Rooms!
The Moco is not a particularly large museum, so an hour would be perfect to spend here.
I'd also recommend visiting during less busy hours, as it was quite crowded even on a Monday morning.
They also have some really nice stuff in the gift shop – I almost bought a cute pink bucket hat!
LOCATION: Honthorststraat 20, 1071 DE Amsterdam, Netherlands
---
Stedelijk is an incredible museum for modern and contemporary art and design in Amsterdam.
From war posters, to sculptures, to video art, there are a lot of really cool works to see at the Stedeljik Museum.
There were even some works by well-known and famous artists like Keith Haring and Andy Warhol.
When it comes to art, I'm probably most interested in contemporary works, so the Stedelijk Museum was totally my jam.
I do appreciate art of all kinds though, and I loved how different all the art museums were in Amsterdam!
LOCATION: Museumplein 10, 1071 DJ Amsterdam, Netherlands
---
Vincent van Gogh was a Dutch artist, and you can find an entire museum dedicated to him in Amsterdam.
The museum is dedicated to the life and work of Van Gogh, and you can see many of his masterpieces in person.
He created over 2,000 works in just over a decade, most of them in his last two years of life.
Another wild fact: he only ever sold one piece of artwork in his lifetime, and he's now known to be one of the most famous artists of all-time!
We didn't plan to visit until the last minute, and tickets were all sold out on a Monday morning, so be sure to book your tickets ahead of time.
There's also a really fun Pokémon exhibition happening at the museum right now, with Pokémon paintings inspired by Van Gogh works.
LOCATION: Museumplein 6, 1071 DJ Amsterdam, Netherlands
---
Rembrandt van Rijn was a famous Dutch painter during the 1600s, and this museum is dedicated to his life and work.
The museum is actually housed in his former studio, and each room has been restored and furnished to reflect how he actually lived.
There aren't much of his paintings on display, but you can see more of them at the Rijksmuseum.
Be sure to book your tickets online ahead of time!
LOCATION: Museumplein 6, 1071 DJ Amsterdam, Netherlands
---
The Jewish Museum (also known as the Joods Museum) is a museum dedicated to Jewish history, culture, and religion.
You'll find it in the old Jewish Cultural Quarter, and it's the only museum in the Netherlands dedicated to Jewish history.
We were deciding between the Jewish Museum or Anne Frank House, and we ultimately decided to visit the Jewish Museum.
Since we visited close to closing hours, we didn't have too much time to explore the museum, but we still got to see a lot of it.
It was very emotional learning about the history of Jewish people in the Netherlands, and seeing objects and artifacts from Holocaust victims.
LOCATION: Nieuwe Amstelstraat 1, 1011 PL Amsterdam, Netherlands
---
The Anne Frank House is a biographical museum dedicated to Anne Frank.
If you don't know Anne Frank's history, she was a Jewish teen who hid from the Nazis during occupation of the Netherlands during World War II.
She hid with her family for two years, but was eventually found, and she died in a concentration camp.
Anne Frank kept a diary during the two years she was in hiding, and you can view it at the museum.
Tickets sell out quickly, so I'd definitely book them before your trip to avoid being disappointed.
We ended up having time to visit, but tickets were unfortunately all booked up.
You can also do a 2-hour guided walking tour and see Amsterdam during WWII through Anne Frank's eyes.
LOCATION: Westermarkt 20, 1016 GV Amsterdam, Netherlands
---
Best museums in Amsterdam:
Rijksmuseum
Moco Museum
Stedelijk Museum
Van Gogh Museum
Rembrandt House Museum
Jewish Museum
Anne Frank House
Whatever kinds of things you're interested in, there's definitely a museum for it in Amsterdam.
Have you visited any of these Amsterdam museums? What are some other great museums worth visiting in Amsterdam? Let me know on Twitter or Instagram!
More things to do in Amsterdam
If you're planning your trip to Amsterdam, you might enjoy these posts:
Be sure to keep up with me on Instagram, TikTok, Twitter, Facebook, and Pinterest if you aren't already!
Feel free to subscribe to my weekly newsletter to get my blog posts delivered straight to your inbox.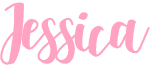 ---
Like this post? Pin it for later!