I'm all about cute and casual fall outfits – low effort, but still chic.
I'm someone who's pretty lazy when it comes to dressing up, so I always prefer to wear more easy outfits that I can rewear over and over again.
That's also why I love having a fall capsule wardrobe, so it's easy to throw outfits together!
Here are some cute and casual outfits to wear this fall season.
Be sure to also follow me on Instagram and TikTok – I share a lot more content on those platforms that don't make it to the blog!
---
Casual fall outfits
---
T-shirt dress + combat boots
Ahh, I live for those warm fall days where you can wear a dress and not be chilly.
Combat boots are such a staple for fall, and they instantly make any outfit more badass – even a simple t-shirt dress like this on from BP.
Adding a pair of fall booties is the perfect way to transition your summer outfits for fall.
---
Knit sweater + black pants + leather booties
Living in Canada, knit sweaters are pretty much a year-round essential.
I love wearing them over high-waisted pants or denim and leather booties during the fall!
Can you tell how much I love my black booties? Lol.
---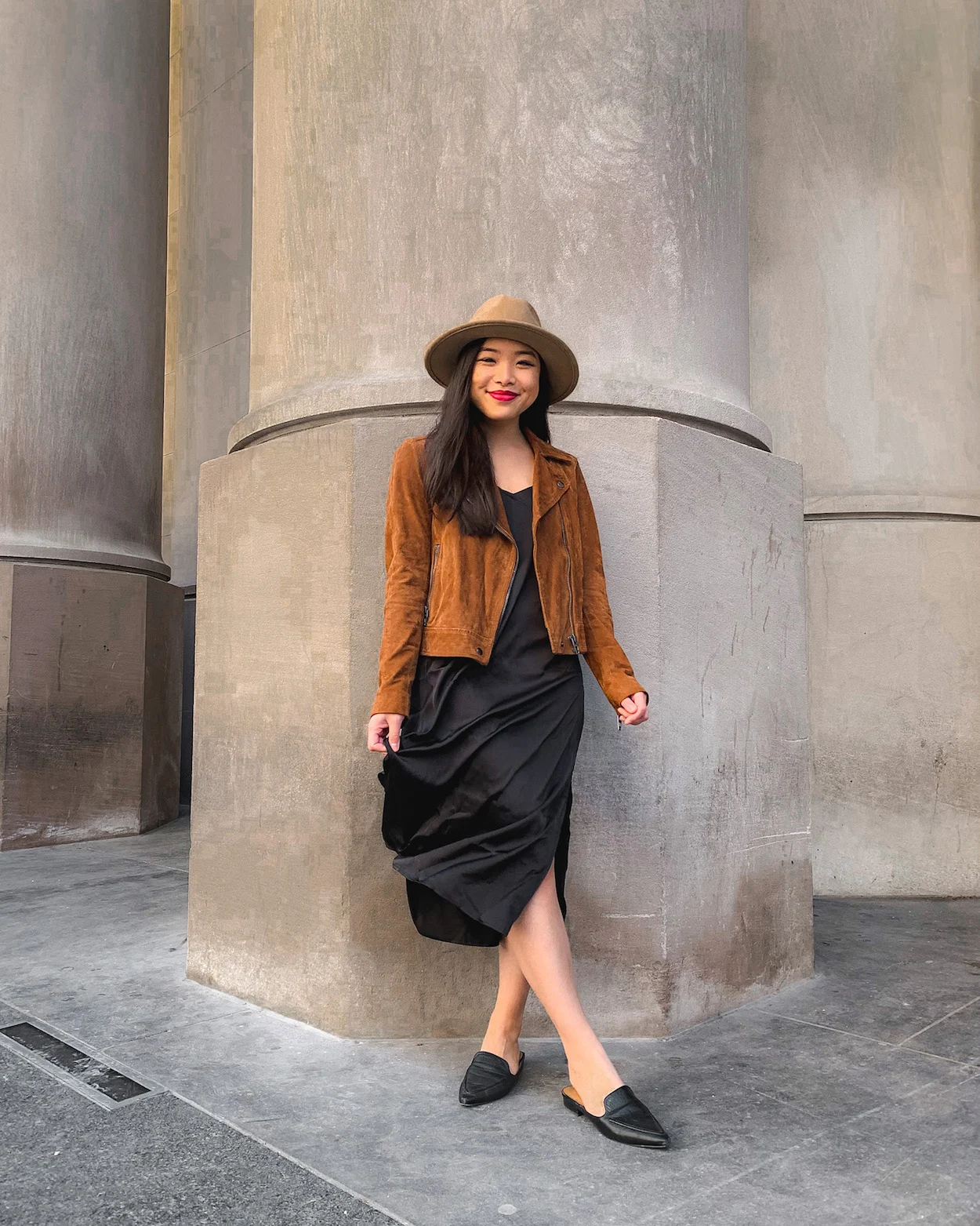 Moto jacket + slip dress
Anyone else a fan of lingerie as actual clothing?
I adore slip dresses, especially for layering over or under other pieces.
Throw on your fave moto jacket – suede or leather, brown or blue – and it's a super easy outfit to throw on, and casual enough to wear anywhere!
You can make it even more casual with your fave pair of sneaks, but I'm wearing my favourite black mules from Franco Sarto.
---
Leather jacket + black skinny jeans
One of my typical casual fall outfits is a black leather jacket, high waisted black denim, black booties, and whatever top I'm feeling that day.
It's a simple yet chic look, and you can wear it everyday without people thinking you're wearing the same outfit everyday.
Especially if you just change up the top, no one will even realize it's the same outfit.
---
Leather jacket + miniskirt + tall boots
I live in my leather moto jacket during the fall, and another cute outfit you can throw on is a leather jacket paired with a miniskirt and tall boots!
Either over-the-knee or knee-high boots work, whatever fits yo' taste.
---
Leather jacket + turtleneck + blue jeans
I know not everyone is a fan of turtlenecks, but I live for them during the fall and winter.
Not only do they keep you a little bit warmer, but they're a timeless basic that literally pair with anything and everything.
A black turtleneck is probably the most essential, but having fun colours is nice as well!
I love the look of turtlenecks paired with leather jackets, and wearing blue jeans makes it a little more of a friendlier outfit.
Levi's wedgie jeans are prob my all-time fave denim fit, and I have a separate post all about how to style Levi's wedgie jeans!
---
Cute and casual fall outfits:
T-shirt dress + combat boots
Knit sweater + black pants + leather booties
Moto jacket + slip dress
Leather jacket + black skinny jeans
Leather jacket + miniskirt + tall boots
Leather jacket + turtleneck + blue jeans
Hopefully you found some inspiration on putting together your fall outfits, so you can look cute yet casual at the same time!
What are your go-to casual fall outfits? Let me know on Twitter or Instagram!
P.S. if you liked this post, you might like this post on how to wear all black without looking emo, or any of my other fashion posts.
Be sure to keep up with me on Instagram, TikTok, Twitter, Facebook, and Pinterest if you aren't already!
Feel free to subscribe to my weekly newsletter to get my blog posts delivered straight to your inbox.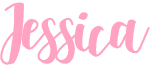 ---
Like this post? Pin it for later!