Brunch is most definitely the best meal of the day, and you'll definitely want to hit up some of the best brunch restaurants in Vancouver.
Vancouver is a city that takes its brunch seriously, and you'll find so many amazing brunch restaurants to choose from.
From inventive fusion dishes to classic breakfast staples, you'll find plenty of fantastic brunch options in Vancouver.
Here are some of the best Vancouver spots to satisfy your sweet or savoury brunch cravings!
Be sure to also follow me on Instagram and TikTok – I share a lot more content on those platforms that don't make it to the blog!
Plan your Vancouver trip
If you're planning a visit to Vancouver, here are some other posts to help you plan your perfect trip:
Tours & activities in Vancouver
If you're a big foodie, you might enjoy these local tours and activities in Vancouver:
---
Best brunch restaurants in Vancouver
---
If there's one brunch spot in Vancouver you absolutely must visit, it's Jam Cafe.
They're known for their inventive selection of sweet and savoury brunch dishes, with incredible options like their Pork Belly Benny and Cherry & Ricotta French Toast.
They've also got an extensive drink menu if you're looking to have a boozy brunch, with cocktails like their Lychee Mimosa and Spiked Iced Jam Coffee!
They have one location in downtown Vancouver and one in Kitsilano, and they also have a restaurant in Victoria!
Pro-tip: visit their Kitsilano location rather than the downtown one if you're able to.
Their downtown location has lineups daily even before the restaurant opens (we waited almost 2 hours once), but their Kitsilano location has a lot more seating and isn't as busy!
LOCATION: Various locations
---
Café Medina is hands-down one of my favourite brunch spots in all of Vancouver, and you can find them right in the heart of downtown.
Enjoy a variety of European and Mediterranean-inspired brunch dishes like their Saumon Fumé and their Tagine.
Medina's known for their fantastic Belgian waffles, which come with powdered sugar and a sauce of your choice.
They've got a variety of unique sauce offerings for the waffles, including their Milk Chocolate Lavender, Raspberry Caramel, and Fig Orange Marmalade!
The waffles are pretty tiny, so they're perfect to order on the side.
LOCATION: 780 Richards St, Vancouver, BC
---
Chambar is owned by the same people behind Café Medina, and it's another one of my favourite brunch restaurants in Vancouver.
Their weekend brunch menu includes a variety of delicious European-inspired dishes, like their Paella (my fave) and Ratatouille!
They also serve up the same waffles and sauces as they do as Café Medina!
They even have a super cute patio as well if you're visiting during the summer months (or on a non-rainy day).
LOCATION: 568 Beatty St, Vancouver, BC
---
This warm, brick-laden spot serves up creative French bistro dishes in Vancouver's historic Gastown neighbourhood.
Brunch is available every single day of the week, with options like their banana-stuffed brioche French Toast and their Croque Monsieur.
They've also got an extensive cocktail list for brunch, including some mocktail options!
LOCATION: 213 Carrall St, Vancouver, BC
---
Asian-inspired brunch dishes are what you'll find at this family-owned restaurant in South Granville.
Enjoy fusion dishes like their Chicken Karaage Hash, Sweet Garlic Miso Sockeye Salmon Benedict, or Coffee Crusted Pork Belly Benedict (which is heavenly).
They also serve up locally-roasted coffee, unique drinks, and breakfast cocktails to pair with your brunch.
Their space is also super fun and cute!
LOCATION: 3014 Granville St, Vancouver, BC
---
Farm-to-table brunch fare is what you'll find at this cozy Kitsilano spot.
Go for their Pulled Pork Johnny Cakes served on cornmeal pancakes with tomato jam or enjoy their Loaded French Toast on their house-made challah bread!
They source their ingredients locally, so their menu changes up every so often depending on the seasons.
Fable Kitchen even received a Bib Gourmand award on the 2022 Vancouver Michelin Guide, which is really cool!
LOCATION: 1944 W 4th Ave, Vancouver, BC
---
This stunning Vancouver restaurant is located in The Listel Hotel, and they offer up farm-to-table dishes using locally-sourced ingredients.
Most hotel restaurants tend to be pretty meh, but Forage is actually amazing.
Go for their Bison Hash with house-cured bison and IPA mustard hollandaise or their French Toast with salted duck yolk custard, house-made Nutella, and black plum compote.
They've also got delicious brunch cocktails, including their Forty Creek Cream Coffee made with locally-roasted Mogiana coffee.
You can find Forage in Vancouver's West End neighbourhood!
LOCATION: 1300 Robson St, Vancouver, BC
---
Their There is a casual coffee shop and all-day brunch spot with a very Instagrammable interior.
You'll find interesting breakfast and brunch dishes like their Cereal Milk Panna Cotta, Focaccia & Hummus, and Chicken & Waffles on a cornbread waffle.
Their breakfast sandwiches are also a must-try, and you can choose between the Egg & Tomato Jam, Bacon, or Sausage Breakfast Sandwich.
They also offer up a wide selection of doughnuts and pastries, all baked fresh each morning!
Their seasonal Chocolate Miso Latte is absolutely amazing and a definite must-try if it's on the menu.
They've also got a little market area in front of the shop where you'll find some interesting local goodies and pantry items!
LOCATION: 2042 W 4th Ave, Vancouver, BC
---
OEB is a breakfast chain originally based out of Calgary, and they serve up an extensive menu filled with unique takes on classic brunch dishes.
Enjoy brunch dishes like their Korean Bulgogi Eggs Benny, Confit de Canard Poutine, and Canadian Lobster & Shrimp Crêpe!
Their duck fat-fried herb potatoes in their poutines are *chef's kiss*.
They've got 4 locations in the Vancouver area, including in Yaletown, North Vancouver, West Vancouver, and Burnaby!
I also have a TikTok video at their Toronto brunch spot if you're interested in seeing more.
LOCATION: Various locations
---
This gorgeous, plant-filled restaurant inside the Fairmont Hotel serves up upscale and contemporary Canadian-inspired brunch dishes.
Choose between two or three courses for your weekend brunch, with options like their Hand-Cut Beef Tartare, Crab & Avocado Benedict, and Short Rib Poutine!
They've also got a variety of signature brunch cocktails you can enjoy alongside your meal.
LOCATION: 1038 Canada Pl, Vancouver, BC
---
Best brunch restaurants in Vancouver:
Jam Cafe
Café Medina
Chambar Belgian Restaurant
Twisted Fork
Breakfast Table
Fable Kitchen
Forage
Their There
OEB Breakfast Co.
Botanist
No matter which of these Vancouver spots you end up visiting, you'll definitely enjoy some delicious brunch.
Just be prepared to wait in lines, 'cause Vancouverites really love their brunch.
Have you visited any of these brunch restaurants in Vancouver? What are some other great brunch spots worth visiting? Let me know on Twitter or Instagram!
Plan your Vancouver trip
If you're planning a visit to Vancouver, here are some other posts to help you plan your perfect trip:
Be sure to keep up with me on Instagram, TikTok, Twitter, Facebook, and Pinterest if you aren't already!
Feel free to subscribe to my weekly newsletter to get my blog posts delivered straight to your inbox.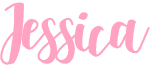 ---
Like this post? Pin it for later!