Levi's balloon pants? What are thoooose?
First came the iconic 501s, then the famous wedgies, and now the balloon jeans.
While I may never wear harem pants or bell bottoms, I'm all for trying out new styles of pants if they actually look cute on me.
If you love a high waist, you'll love the balloon pants.
Here's how to style and wear the Levi's balloon pants in white, as well as my review!
Be sure to also follow me on Instagram and TikTok – I share a lot more content on those platforms that don't make it to the blog!
---
What are balloon jeans?
---
Balloon jeans are a cropped pant with wide legs and tapered bottoms, giving them a "balloon" effect.
It's an 80s inspired style with a flattering and super high waist.
Here are the basic features of the Levi's balloon pants:
High rise with 12.25″ rise
Exaggerated curve through hip
26″ inseam
16″ leg opening
Material: 100% cotton
Zip fly
Levi's offers the balloon style in both jeans and pants!
You can get the balloon jeans in Sneak Peek (blue) from Ssense.
---
Levi's balloon pants sizing
---
I'm normally a size 26 in bottoms, and this is the size I go for with stretchy skinny jeans from Levi's like the 721s.
I'm a size 27 in the Levi's wedgie jeans, which is also what I ordered for the balloon pants.
The waist is a little bit big on me, so I do think I could've gotten away with wearing a size 26 – my actual size!
There's nothing a belt can't fix, anyway!
In terms of the cropped length, it's definitely not cropped on my 5'2 frame, but I can walk around without stepping all over them.
I won't be altering them though as I don't mind the longer fit.
As with all Levi's denim, I would recommend trying the balloon jeans on before buying!
---
Outfit ideas with the Levi's balloon pants
---
Here's how to style balloon pants or jeans!
1. Cropped tank
The Levi's balloon pants have a super high-waist, which I love.
High waists always look flattering with crop tops, and a cropped tank makes for a cute outfit idea with the balloon pants!
Don't be afraid to show a lil' more skin at the top since your bottoms are more conservative.
This red high neck tank from American Apparel is really old, but still super cute.
I also threw on a straw hat 'cause summer.
---
2. Bodysuit
What I love about the white Levi's balloon pants is that they have nude lining along the front and back pockets.
This way, people won't see any underwear lines, or even bodysuit lines!
This is a huge struggle when it comes to wearing white pants, so you don't need to worry about having to wear nude-coloured undies underneath (or going commando, unless that's just your thing).
I'm wearing a lilac bodysuit I got a long time ago from Forever 21.
---
3. Plain t-shirt
I'm a simple gal with a simple wardrobe, and I love me some plain t-shirts.
White, grey, black, pink, green – even if you own every colour of the rainbow, it can still last you forever in your capsule wardrobe.
Plain t-shirts go with almost any outfit, and I love the chic look of a black top with white pants!
My black tee is an old one from Aritzia.
If it's too boring for you, you can spice up your outfit with some accessories like gold jewelry or a cool watch.
I'm layering my two favourite gold necklaces from Jewlr and Chupi!
---
4. Graphic tee
A graphic band tee is always the answer to any outfit dilemma.
You can always find cool band tees at thrift or vintage stores in Toronto, or you can dig into your closet like I do.
I used to go to a lot of concerts back in the day, and I collected a lot of band merch back then.
Does a graphic band tee from 2013 count as vintage? No? Ah well.
Still looks cool with balloon jeans, though.
The high waist and tucked shirt help make the outfit more feminine, but if you want to make it even more so, tuck the bottom of your tee under your bra to actually crop it.
Don't forget to finish off your outfit with some classic Old Skool Vans.
---
5. Knit sweater
Living in Toronto means wearing capsule sweaters all year round, 'cause it still can get chilly during the summer.
Pair a knit sweater with Levi's balloon pants for a chic and cozy outfit!
I'm wearing an old Lord & Taylor sweater I stole from my sister, but don't tell her I said that.
I also wore baby blue mules from Call It Spring because who doesn't love some good ol' colour coordination?
---
How to wear Levi's balloon pants:
Cropped tank
Bodysuit
Plain t-shirt
Graphic tee
Knit sweater
The balloon jeans aren't for everyone, but I'm definitely for the trend.
Would you wear the Levi's balloon pants? How would you style balloon jeans? Let me know on Twitter or Instagram!
P.S. if you liked this post, you might like this post on how to wear high waisted jeans, or any of my other fashion posts.
Be sure to keep up with me on Instagram, TikTok, Twitter, Facebook, and Pinterest if you aren't already!
Feel free to subscribe to my weekly newsletter to get my blog posts delivered straight to your inbox.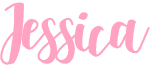 ---
Like this post? Pin it for later!
---