If you're looking for the best Valentine's gifts in Toronto to shop for your loved ones this Valentine's Day 2023, I've got ya covered.
Adam and I actually haven't given gifts to each other for any holidays in several years, but we love celebrating special days with great food and experiences.
Of course, everyone has their different love languages, and if you or your loved one appreciates gift giving or receiving, I've got some cute Valentine's gift ideas for ya on this list.
Here are some of the best Valentine's Day gift ideas to shop in Toronto this year, whether you're looking for gifts for a significant other or a loved one in your life!
And if you're celebratin' this day of love with yourself, don't let that stop you from going all out with self-love activities. Treat yo' self!
Be sure to also follow me on Instagram and TikTok – I share a lot more content on those platforms that don't make it to the blog!
More Valentine's Day activities in Toronto
If you're looking for more fun stuff to do this Valentine's Day in Toronto, you might enjoy these posts:
---
Best Valentine's Day gifts in Toronto to shop
---
A super sweet and meaningful Valentine's Day gift idea: a custom illustration by a local Canadian artist!
The way it typically works is that you send a photo in, choose the number of people or pets, and how you want the background to look.
There are a ton of artists out there that do custom illustrations, and perhaps you could even reach out to any artist friends you might have!
Otherwise, there are tons of great artists on Etsy, and I love the styles of these Canadian artists:
Cartoon illustrations by InkAndLovers (starting at $15.19)
Digital illustrations by fromEdenlee (starting at $39.99)
Faceless illustrations by InkAndLovers (starting at $17.59)
---
If your Valentine loves ✨shiny✨ things, they'll definitely adore a piece of jewelry from Mejuri.
Mejuri uses conflict-free diamonds and responsibly-sourced gold for all their stunning pieces.
80% of their gold is from recycled sources and the remaining 20% comes from certified responsible sources, which is really awesome!
Whether you're looking for beautiful jewelry that'll last a lifetime or something special to symbolize wanting to be with someone for a lifetime, you'll definitely find something special at Mejuri.
They have a lot of modern and trendy pieces, as well as cute and dainty pieces.
Go for this beautiful heart pavé diamond pendant necklace that's perfect for everyday, this pretty diamond letter bracelet, or these gorgeous diamond studs.
You can visit their stores on Dundas West or inside Yorkdale Mall if you'd prefer to shop in-person!
LOCATION: Various locations
---
If you're into grazing boards, you'll absolutely adore Olive & Fig's selection.
This Toronto-based company makes gorgeous grazing and charcuterie boxes, all filled with various meats, cheeses, and fruits.
They've also got an amazing Sweet Treat Platter and a fun Party Popcorn add-on for the sweet tooth in your life!
I love that they source their ingredients from local small businesses as well.
They also release a special Valentine's Day collection each year if you want the gift to be more on-theme!
LOCATION: 430 Horner Ave, Etobicoke, ON
---
The perfect Valentine's Day gift for the self-care lover in your life: a glam appointment (or gift card) to Majesty's Pleasure in Toronto.
They're a Toronto-based beauty salon with a super cute pink aesthetic, and they've got locations on King West or Yorkville locations.
They offer all kinds of beauty services from facials to mani pedis, and they serve up delicious cocktails during the appointment.
LOCATION: Various locations
---
For the person in your life who loves to receive flowers, a subscription to Vancouver-based Bear's Blooms is a fantastic Valentine's Day gift idea!
It's kinda like a meal kit, but with flowers instead, and they get to create their beautiful bouquets themselves each month.
Each box comes with a different assortment of locally-sourced, freshly-cut flowers, and they get to assemble it any which way they want.
They work directly with local farmers and only buy in-season and exactly to order to reduce waste, which is really cool!
---
If your S/O loves escape rooms, they'll definitely love a mysterious package from the Mysterious Package Company.
You'll find artifacts, evidence, and puzzles inside a wooden crate, and you get to solve it comfortably at home.
They've got a variety of adventures to choose from, including role-playing games and murder mysteries!
You can even have Knives Out playing in the background on Netflix to set the murder mystery mood.
All the packages are handmade in Toronto as well, which is awesome!
---
Can't get enough of solving all the puzzles together?
This immersive analogue puzzle experience gets delivered to your door each month, and it's the perfect date night activity!
Every envelope contains the next chapter of an ongoing story, so you basically have monthly date nights planned for as long as you have your subscription.
They've also got single chapters and bundles available if you want it all at once!
It's all designed, produced, and packaged in Toronto, which is really cool!
---
If you love all things Italian food, you'll adore Eataly, an Italian grocer located by Yonge & Bloor.
They've got plenty of fun in-person cooking classes that are perfect for a Valentine's date night with your boo!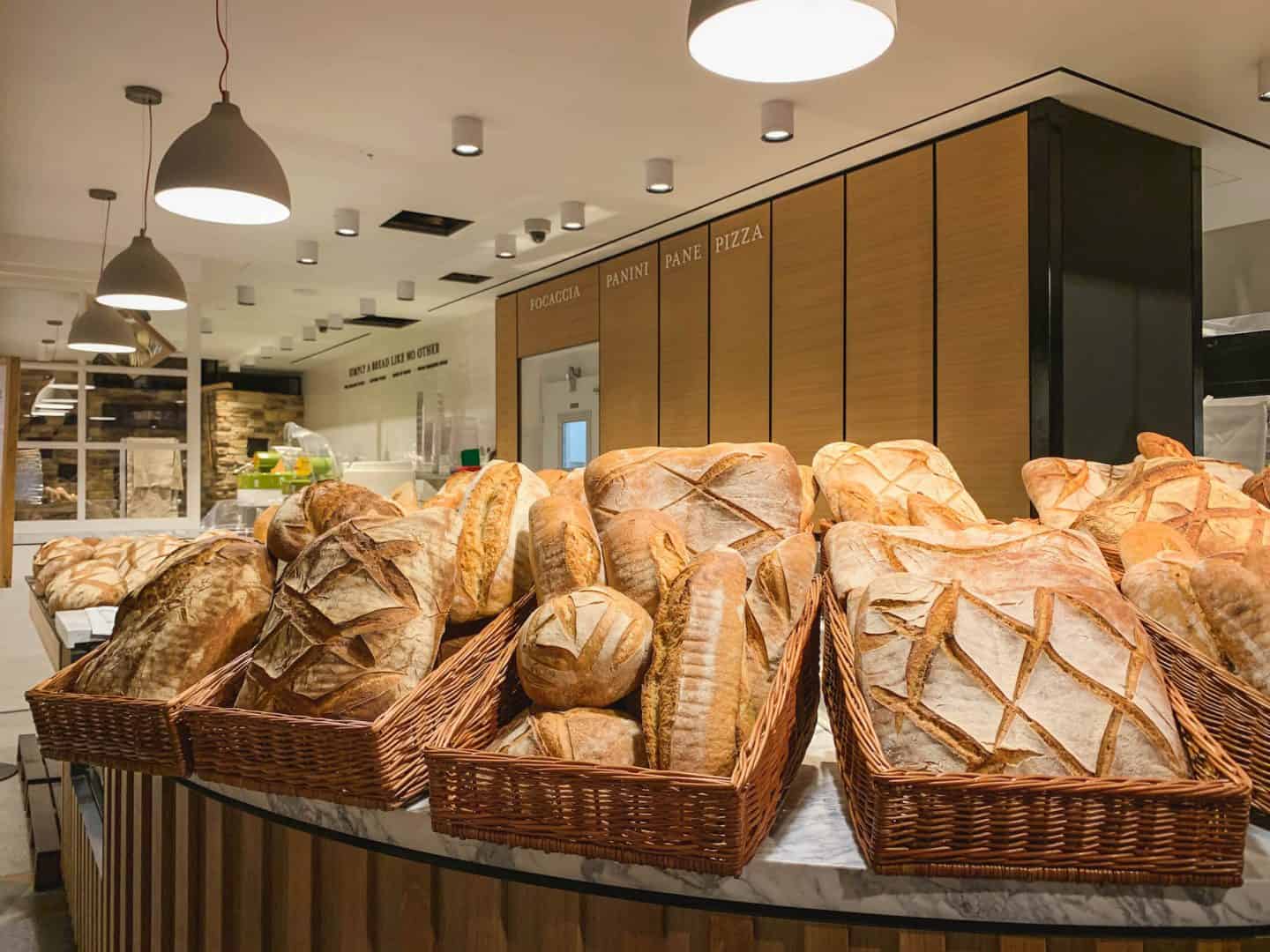 From fresh gnocchi, to handmade pizza, to decadent tiramisu, you can learn to make all kinds of different authentic dishes from across Italy.
This fun Valentine's Day class on February 14th includes a 5-course meal, curated wine pairings, dessert, and lessons on oyster-shucking tutorial and gnocchi-making.
You can also attend their Valentine's Taste-Around event on February 10th, where you can walk around and sample chef-curated bites from 10 different tasting stations!
LOCATION: 55 Bloor St W, Toronto, ON
---
If you and your partner love going to events around Toronto, ROM After Dark should definitely be on your radar.
You can enjoy a night full of curated music, live performances, food and drink, and exploring the museum without kiddos running around.
This monthly 19+ event has a different theme each month, and their February 10th theme is Love Struck!
Tickets must be purchased in advance, and they're $30 per person (or $27 for ROM members).
LOCATION: 100 Queens Park, Toronto, ON
---
Sweep your beau off their feet with a quick and romantic weekend staycation at a local boutique hotel in Toronto.
The Broadview Hotel is housed in a stunning historic Victorian building in the east end of Toronto, and they've got a gorgeous bistro on the main floor.
It's not far from Tabule (an amazing Middle Eastern restaurant in Riverside), and you can even do a little thrift shopping at Common Sort and Value Village nearby (matching couple outfits, anyone?)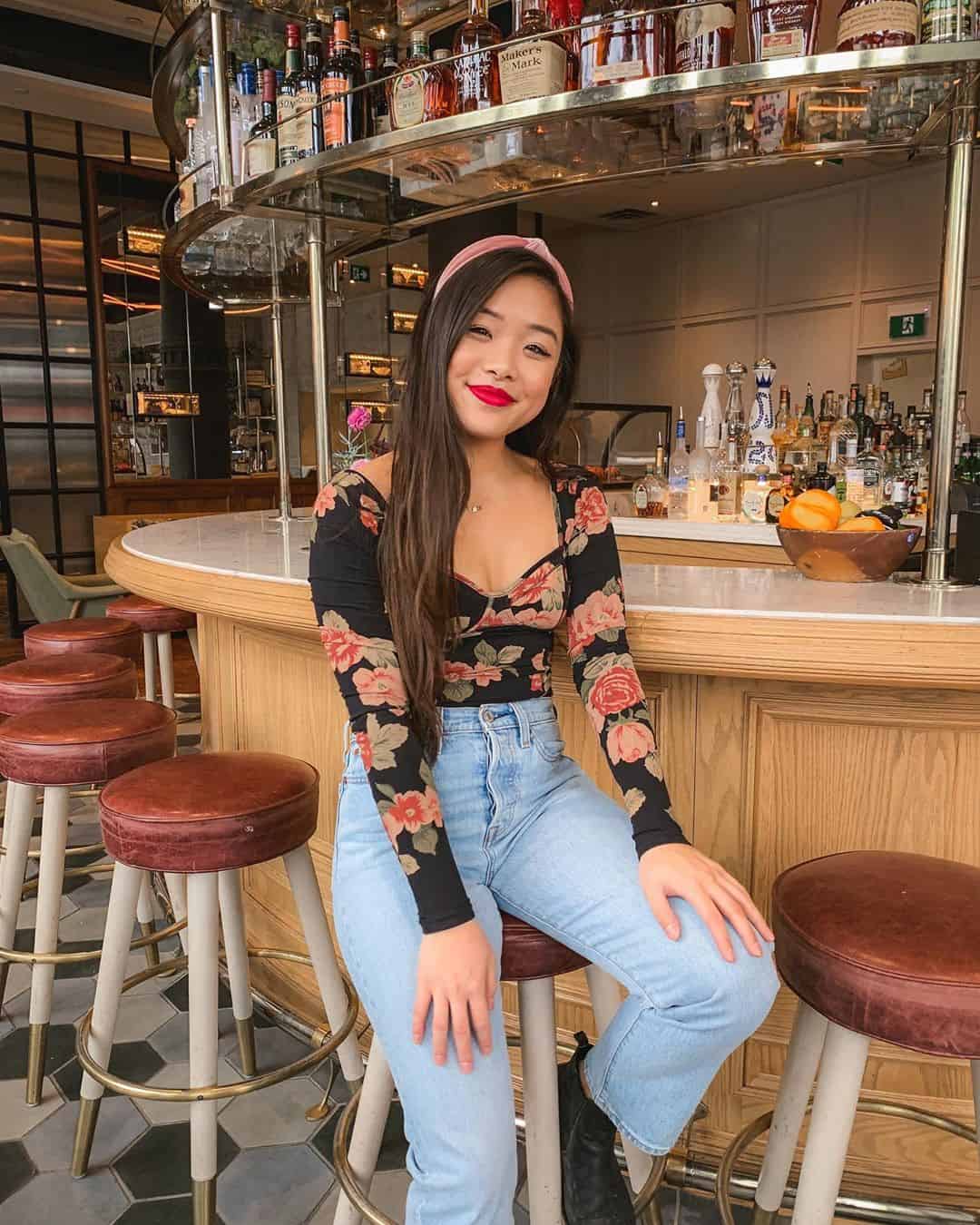 Gladstone House is another lovely boutique hotel in Toronto's artsy West Queen West neighbourhood, and it's also housed in a historic Victorian building.
West Queen West is home to some of the best restaurants in Toronto, and I absolutely adore Grand Electric, The Good Son, and Otto's Bierhalle.
If you're up for some vintage shopping, House of Vintage and Public Butter are both in the area!
And if you want to take a little winter stroll, Trinity Bellwoods is about a 15 minute walk from Gladstone House.
---
Valentine's gifts in Toronto to shop:
Custom illustrations
Olive & Fig grazing box
Mejuri jewelry
Appointment at Majesty's Pleasure
Flower subscription to Bear's Blooms
Mysterious package from the Mysterious Package Company
Subscription to the Curious Correspondence Club
Cooking class at Eataly Toronto
Tickets to ROM After Dark
Staycation at a boutique Toronto hotel
These were some ideas for Valentine's Day gifts than you can shop in Toronto!
Hopefully you found some inspo for your Valentine's gift giving, and remember that you don't even need to buy anything to show your love for someone.
It's all about spending time with and cherishing the people you love, ya know?
If you're looking for cute Valentine's outfit ideas, check out my post on Valentine's Day outfit ideas for evey occasion.
Will you be celebrating Valentine's Day this year? What are some other fun Valentine's gifts to shop in Toronto? Let me know on Twitter or Instagram!
More Valentine's Day activities in Toronto
If you're looking for more fun stuff to do this Valentine's Day in Toronto, you might enjoy these posts:

---
Like this post? Pin it for later!
Be sure to keep up with me on Instagram, TikTok, Twitter, Facebook, and Pinterest if you aren't already!
Feel free to subscribe to my weekly newsletter to get my blog posts delivered straight to your inbox.

---
Like this post? Pin it for later!