Planning on ordering takeout or delivery for Lunar New Year dinner in Toronto?
While you might hear "Chinese New Year" mentioned a lot, this occasion is celebrated by a variety of different Asian cultures, so "Lunar New Year" is a more appropriate term!
Toronto is such an awesome and multicultural city, so we've got plenty of local restaurants you can order Lunar New Year dinners from.
Here are some of the best Lunar New Year dinner options in Toronto to ring in the 2023 Year of the Rabbit!
And if you're looking for some outfit inspo, check out my post on Lunar New Year outfit ideas!
Be sure to also follow me on Instagram and TikTok – I share a lot more content on those platforms that don't make it to the blog!
More winter activities in Toronto
If you're looking for more fun things to do in Toronto this winter, you might enjoy these posts:
---
Best Lunar New Year dinners in Toronto
---
Hong Shing is one of Toronto's best Chinese restaurants, serving up everything from Americanized Chinese dishes to more traditional Chinese dishes.
They've been around since 1997, and they have a $208 Lunar New Year Set Menu for two that's only available for takeout.
You have to pre-order it ahead of time on Ambassador, and it's available for pick-up January 19th to January 22nd.
The 6-course set menu includes elevated and unique spins on classic Chinese dishes:
Lobster Dumplings
Prosperity Lo Hay Toss Salad
Balsamic Sweet & Sour Pork
Garlic Beef Tenderloin
Wealthy Fried Rice
White Rabbit Cream Puff
You can also dine in at the restaurant, though the Lunar New Year set menu won't be available!
They've got a bar program featuring signature cocktails and mocktails, a rotating wine list, and one of Toronto's largest Baijiu selections.
Baijiu is China's national liquor and the oldest hard liquor in the world – it's been produced since the Han Dynasty around 200 BC!
LOCATION: 195 Dundas St W, Toronto, ON
---
This aesthetically-pleasing, farm-to-table brewpub in Leslieville is offering up a special Lunar New Year dinner celebration on January 28th.
They have their own 4,000 square foot urban rooftop farm, where they grow all kinds of produce for their dishes and botanicals for their own beers!
Their exclusive LNY menu is by Avling Executive Chef Eva Chin, and includes:
Dim Sum Platter
Yu Sang Lo Hei Prosperity Salad
Shanghai Sweet & Sour Pork Ribs
Braised Cornish Game Hen
Warm Sweet Potato, Coconut & Sago Tong Shui with Seabuckthorn Berry Nian Gao
The set menu is $88 per person, and you can choose between the 5:30 PM or 8 PM timeslots on January 28th.
Reservations must be booked and prepaid ahead of time on Tock!
LOCATION: 1042 Queen St E, Toronto, ON
---
House of Gourmet is a long-standing casual BBQ and seafood restaurant in Toronto.
If you've walked through Chinatown, you've probably seen their Peking ducks hanging by the window!
They have tons of different meal combos for anywhere from one to 8 people, including dishes like soups, appetizers, meat or seafood dishes, and fried rice – perfect for a Lunar New Year celebration.
You can also order a la carte if you're looking for specific dishes instead!
They've got the House Special Combos, Peking Duck Combos, and Lobster or Crab Combos, all available for pickup via ordering directly from the restaurant.
LOCATION: 484 Dundas St W, Toronto, ON
---
If you've got a craving for both dim sum and sushi, you'll find both at August 8.
They offer all-you-can-eat dim sum and sushi in their beautiful Chinatown restaurant!
They've got all the dim sum faves like Steamed Pork Shiu Mai and Chicken Feet with Black Bean Sauce, as well as torched sushi and sushi tacos.
August 8 is actually originally from Hamilton, and they also have several locations in the western part of the GTA.
LOCATION: 331 Spadina Ave, Toronto, ON
---
Kinka is one of my all-time fave restaurants in Toronto, and they've got a 9-course set menu for $38 per person.
You have to order a minimum of two orders of the set menu, and it's only available for dine-in.
The 9-course set menu includes:
Miso soup
Kurogoma Spinach
Seaweed + Tofu Salad
Tuna Tataki
Tokyo Fries
JC A.K.A Karaage (Original)
Takoyaki
Kinoko Cheese Bibimbap
Matcha Ice Cream
If you haven't been to Kinka before, they serve up Japanese izakaya food (AKA pub eats).
They also have plenty of fantastic Japanese-inspired cocktails you can enjoy with your meal!
LOCATION: Various locations
---
Originally a popup kitchen that became wildly popular during the pandemic, Sunny's now has a permanent location in Kensington Market!
You can taste diverse flavours from across China at this casual Chinese spot, and shareable dishes are the thing here.
They've got all kinds of shareables like their Lamb Ribs (Sichuan-style) and Typhoon Shelter Squid (Guangdong-inspired), as well as desserts like their Blackbird HK French Toast (Hong Kong-inspired).
One of the most fun things about this spot is that you have to enter by walking down a long indoor hallway inside Kensington Mall!
I also love that they share some of their favourite Chinese restaurants across the GTA on their website!
LOCATION: 60 Kensington Ave, Toronto, ON
---
MIMI is an upscale Chinese restaurant in Toronto located on the outskirts of Yorkville, by the same people behind Sunny's Chinese.
Everything on the menu is meant to be shared, and all the dishes are inspired by the diverse regions of China.
They even specify what region each dish is inspired by on the menu!
From their Mapo Tofu Beef to their House Char Siu, they put their own spin on classic Chinese dishes.
Order a bunch of dishes to share family-style, or go for the $100 Chef's Choice prix fixe menu.
They even have a fantastic cocktail menu made with Asian ingredients, alongside a wine list meant to be paired with the dishes!
LOCATION: 265 Davenport Rd, Toronto, ON
---
Lee Restaurant is Chef Susur Lee's flagship restaurant on King West, and you'll find Asian and French-influenced small plates meant for sharing.
Their Signature Singapore Style Slaw is iconic and a must-order, and they've got interesting fusion dishes like their Bacon Cheeseburger Spring Rolls and Top Chef Curry Roasted Chicken.
You can also go for their tasting menus if you're looking to dine out for Lunar New Year!
LOCATION: 601 King St W, Toronto, ON
---
DaiLo is one of my absolute fave restaurants in Toronto, and they serve up incredible French-Chinese fusion cuisine.
They switch up their menu every so often, but their Sweet & Sour Pork Hock and Truffle Fried Rice are both classic staples on the menu.
You can order the DaiLo's Choice prix fixe meal for $108 per person, which comes with optional wine pairings.
You can find their beautiful restaurant right in the heart of Little Italy!
LOCATION: 503 College St, Toronto, ON
---
Yu Seafood is a fine-dining Chinese restaurant serving up elegant seafood dishes and dim sum.
From their Sea Urchin Siu Mai, to their King Crab Dumplings, to their Crispy Shrimp Croquette with Foie Gras, they've got plenty of unique seafood-focused dim sum dishes.
Order their Prosperous Dim Sum Platter to sample a selection of multiple dim sum dishes!
You can also pair your meal with signature cocktails or mocktails like their Jasmine Pear Bellini or Dragon Mojito.
They've also got signature Chinese teas, some of which they ferment themselves in-house.
Visit their stunning restaurant in Yorkdale, or hit up their original Richmond Hill location!
LOCATION: 3401 Dufferin St Unit 601A, Toronto, ON
---
Best Lunar New Year dinners in Toronto:
Hong Shing Restaurant
Avling Kitchen & Brewery
House of Gourmet
August 8
Kinka Izakaya
Sunny's Chinese
MIMI Chinese
Lee Restaurant
DaiLo
Yu Seafood
These were some of the best Lunar New Year dinners to order from restaurants in Toronto.
If you're looking to pick up some special Lunar New Year treats as well, Wai Tack Kee is a local Scarborough-based company that makes traditional Chinese snacks in small batches.
And if you're in need of some outfit inspo, check out my post on Lunar New Year outfit ideas!
Will you be ordering any of these Lunar New Year dinners in Toronto? Let me know on Twitter or Instagram!
Happy Lunar New Year and gung hay fat choy, my friends! 💸
More winter activities in Toronto
If you're looking for more fun things to do in Toronto this winter, you might enjoy these posts:
Be sure to keep up with me on Instagram, TikTok, Twitter, Facebook, and Pinterest if you aren't already!
Feel free to subscribe to my weekly newsletter to get my blog posts delivered straight to your inbox.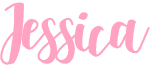 ---
Like this post? Pin it for later!